About this Event
This 2 day camp will be full of dancing, activities, and fun! Students will learn ballet, contemporary, and jazz. At the end of the 2nd day session, there will be a short performance to show what the dancers have learned. New dancers are welcome!
Dates: June 11th & 12th
Time: 1:00-3:00pm
Cost: $60(tax included)
Deadline to sign up is Friday, June 7th
If the camp were to be canceled due to lack of enrollment, we would notify you via email no later than June 8th and a full refund would be issued.
If you wish to pay by check, please email Amanda at:
ctdance.amanda@gmail.com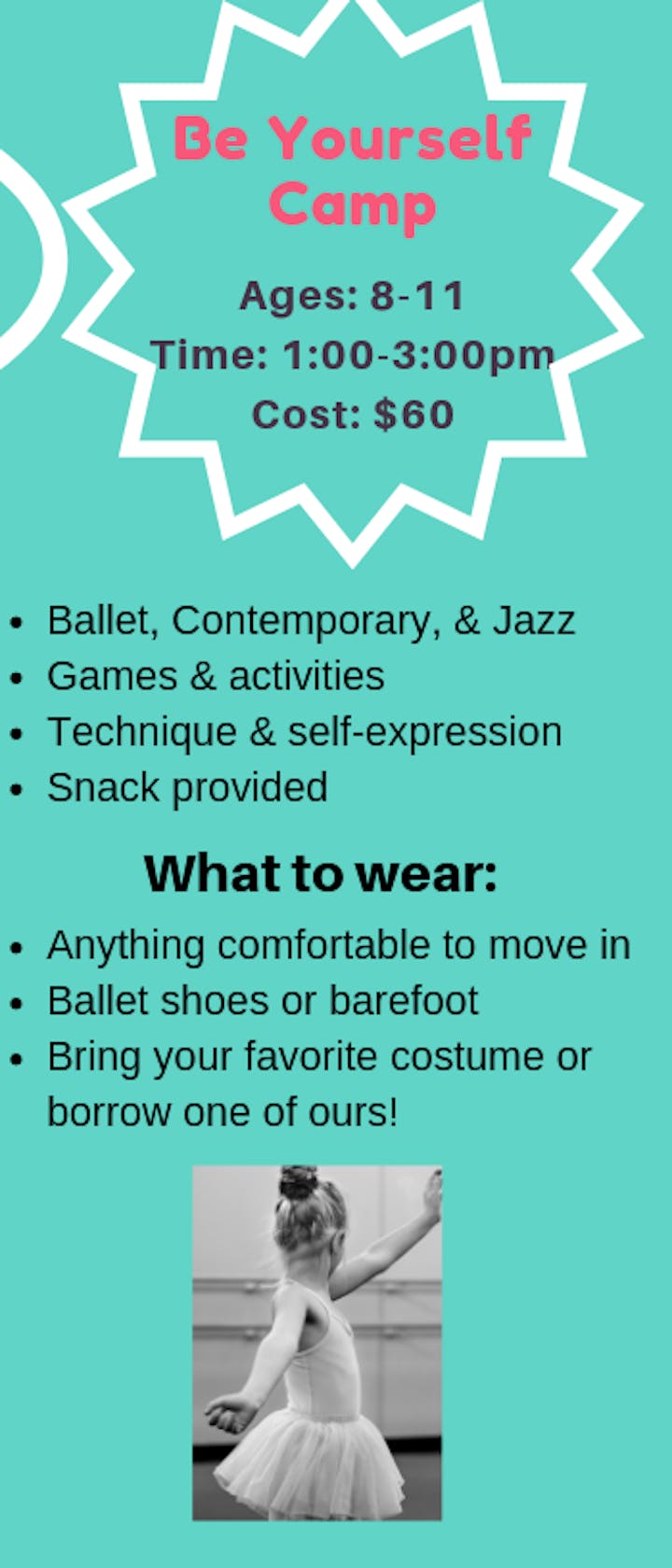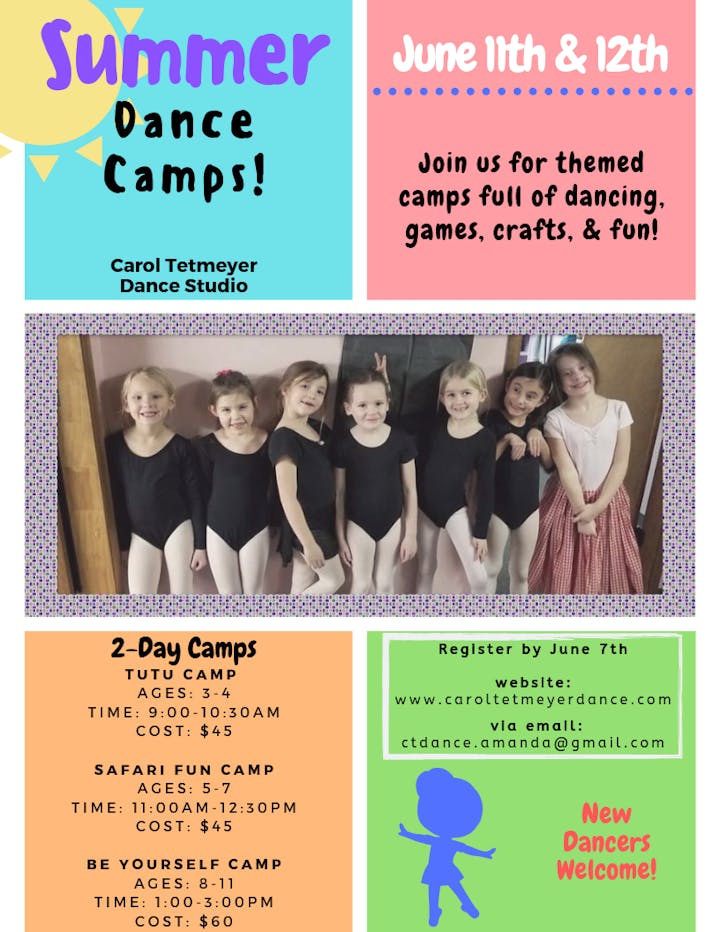 Check out the other camps we're offering this summer! Feel free to contact us with any questions!