Be Your Own CEO: Take The Lead Virtual Happy Hour with Jamia Wilson

Wednesday, June 10, 2015 from 6:30 PM to 7:30 PM (EDT)
Event Details


Take The Lead Presents: Virtual Happy Hour series, seeks to change the narrative from problems to solutions through thought leadership.
Be Your Own CEO: Exploring Next Gen Leadership

This month, we continue our Virtual Happy Hour series with Jamia Wilson, Executive Director of Women, Action & the Media (WAM!) as we explore how you can become the CEO of your life using next generation leadership tools to ignite change in your personal and professional life.

This happy hour will be moderated by Gloria Feldt, President & Co-Founder of Take The Lead.

During this Virtual Happy Hour we'll review:

How to build your professional portfolio

Tips for growing your personal and professional networks

Best practices for defining yourself and creating a successful public platform

---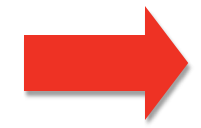 MORE ABOUT JAMIA WILSON

Jamia Wilson is many things: An activist. A feminist. A storyteller. A mediamaker. But more than anything, she is a natural-born thought leader. As Executive Director of Women, Action, & the Media, the former YTH Executive Director, TED Prize Storyteller, and former Vice President of Programs at The Women's Media Center, Jamia has been a powerful force in the social justice movement for nearly a decade. As a leading voice on feminist and women's rights issues, her work and words have appeared in and on several outlets such as New York Magazine, The Today Show, and The Washington Post. She's also a staff writer for Rookie and has contributed to several books such as Madonna and Me: Women Writers on the Queen of Pop, and I Still Believe Anita Hill. But what we're most excited about is her own book that she's currently writing about Beyonce and feminism. (Yes, really.) It's no surprise she was named in Refinery29's "17 Faces of the Future of Feminism.
It may be true that Jamia has spoken alongside feminist greats like Gloria Steinem and Jane Fonda, but we think they're also lucky to have been alongside her. A true next generation leader, she has graced the stage at events such as TEDxYouth@Hewitt, Netroots Nation, and Facing Race, and travels across the U.S. and beyond to college campuses to talk about race, feminism, spirituality, leadership, and so much more.


Have questions about Be Your Own CEO: Take The Lead Virtual Happy Hour with Jamia Wilson?
Contact Take The Lead
Organiser
TAKE THE LEAD is a non-profit organization whose bold mission is to prepare, develop, inspire and propel women to take their fair and equal share of leadership positions across all sectors by 2025.
Our comprehensive program includes four keys for organizations and individuals to find your purpose, embrace your power, and achieve parity:
Take The Lead Teaches

– learning programs

Take The Lead Connects

– networking, coaching and mentoring 

Take The Lead Presents

– role model programs

Take The Lead Drives Change

– thought leadership and movement building strategies to change the narrative from problems to solutions