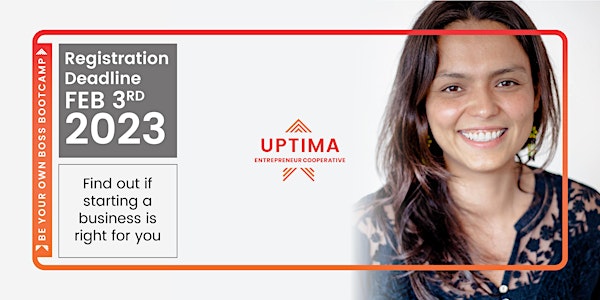 Be Your Own Boss: 4-Week Class - Tuesdays from Feb 14-Mar 7
Take a deeper look at your personal goals and whether starting a business can help you achieve them.
About this event
Running your own business can be a rewarding experience. You can be your own boss, achieve your dreams and enjoy greater flexibility. However, it can also mean exposure to new risks, challenges and frustrations. Before you start your business, it is important to consider the realities you may face and make sure that you, your loved ones, and your finances are prepared for the journey.  
If you are thinking about starting your own business, please join us for Be Your Own Boss Bootcamp, a 4-week online class that runs every Tuesday, 6-8pm PT / 8-10pm CT / 9-11pm ET from February 14 - March 7. In our Be Your Own Boss Bootcamp, you will take a deeper look at your personal goals and whether starting a business can help you achieve them. You will also look at what you need to have in place to make a sustainable transition to business ownership.
What You Will Learn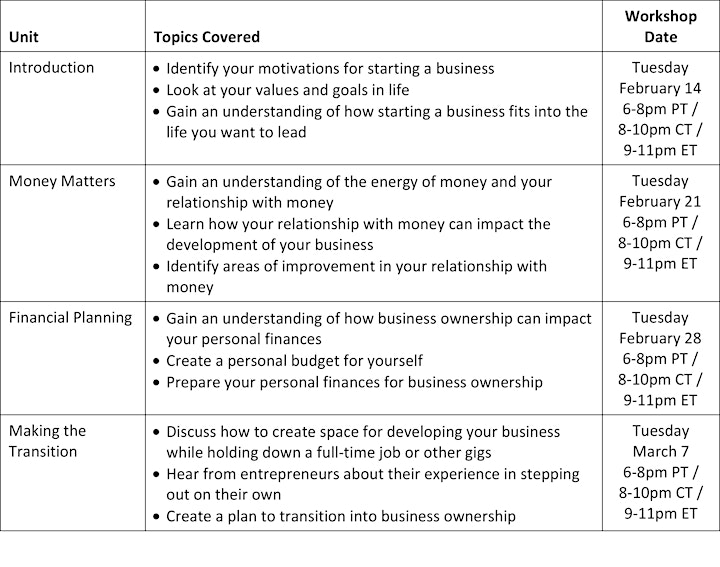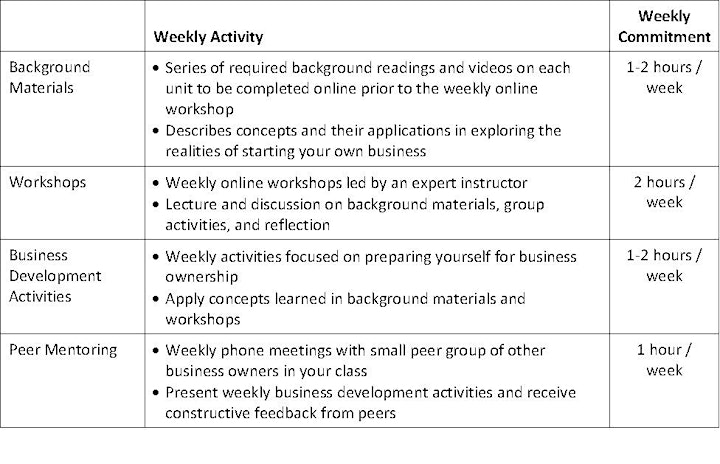 Meet Your Instructor
Wendy Martinez is a racial education trainer and visual artist with over five years of experience facilitating empathetic learning spaces that enable courageous self-inquiry and holistic growth. She is Co-Founder & Development and Strategy Director of AllThrive Education, an organization that collaborates with organizations and leaders to develop inclusive spaces and healing experiences to take racial equity deeper and further. In her work, Wendy has trained hundreds of city employees, educators, and prospective adoptive parents in equity, inclusion, implicit bias, and cross-cultural relationship and trust building. Wendy received her Bachelor's degree in Peace and Conflict Studies from the University of California at Berkeley. She also holds a certificate in teaching Yoga Therapeutics and is a trained Restorative Justice practitioner. She graduated from the Uptima program in 2017.