Be Your Best in 2013! Growth and Leadership Seminar Series

Multiple Dates
Event Details
What is your plan for Growth in 2013?
Ignite With Intention and Ethos Leadership Institute present:
 Seminars to Make 2013 Your Best Year Ever!
Discover the Power of Really Connecting!
with
John Maxwell's Principles and Practices of Communication
Tuesday, March 19th, 2013
6:45 pm - 8:30 pm
If you can connect with others- one-on-one, in groups, and with an audience – your sense of community improves, your ability to create team work increases, and your influence skyrockets. People who connect with others have better relationships, experience less conflict, and get more things done than those who cannot connect. Leaders who have learned the art of connection are able to communicate their ideas persuasively, establishing buy-in and attracting followers.  
Learn how to identify with people and relate to others in a way that increases your influence with them. To be a successful leader, you need to learn to communicate in a way that connects with others.
Join us for this fun seminar and learn the "how-tos" of connecting while we discuss some of the following principles and practices:
Connecting Increases Your Influence in Every Situation
Connecting Is All About Others 
Connecting Goes Beyond Words
Connecting Always Requires Energy
Connecting Is More Skill Than Natural Talent
Connectors Connect on Common Ground
Connectors Do the Difficult Work of Keeping It Simple
Connectors Create an Experience Everyone Enjoys
Connectors Inspire People
Connectors Live What They Communicate
ONLY ONE THING STANDS BETWEEN YOU AND SUCCESS.
It isn't experience; it isn't talent. If you want to succeed, you must learn how to connect with people. And while it may seem like some people are just born with it, the fact is anyone can learn how to make every communication an opportunity for a powerful connection.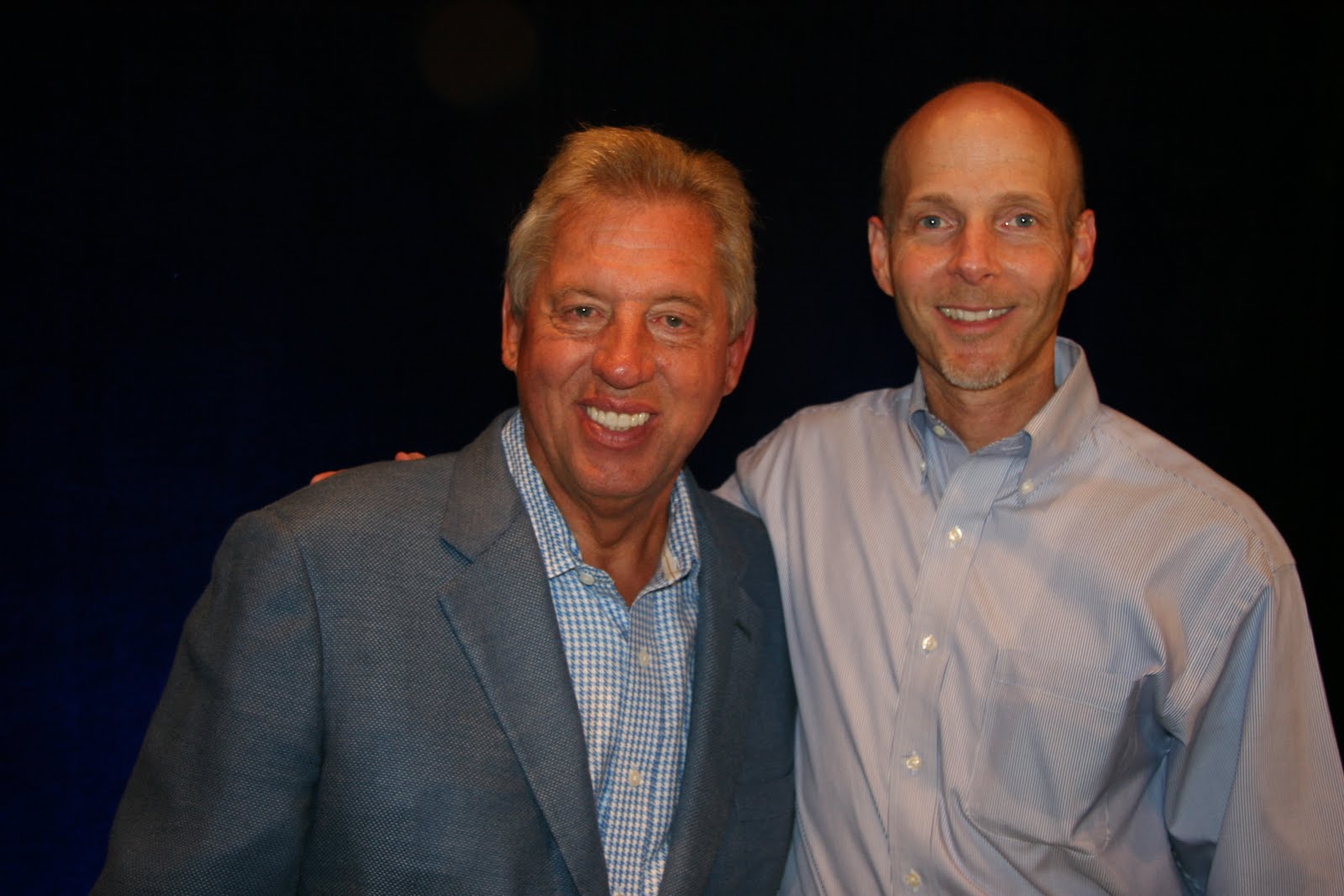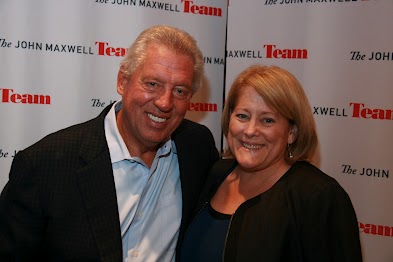 LIMITED SEATING AVAILABLE
REGISTER TODAY!!
If you desire personal growth, don't miss this opportunity.
Grow to Be Your Best!
Based on The 15 Invaluable Laws of Growth, by John Maxwell
April 23rd, 2013
6:45 pm to 8:30 pm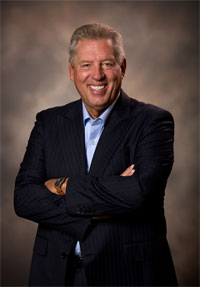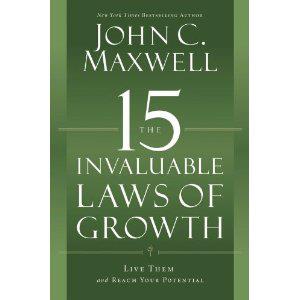 Are there tried and true principles that are always certain to help a person grow? John Maxwell says the answer is yes. He has been passionate about personal development for over fifty years, and for the first time, he has written everything he has gleaned about what it takes to reach our potential. Here are just a few of the Laws of Growth:

The Law of the Mirror: You Must See Value in Yourself to Add Value to Yourself

The Law of Awareness: You Must Know Yourself to Grow Yourself

The Law of Modeling: It's Hard to Improve When You Have No One But Yourself to Follow

The Law of the Rubber Band: Growth Stops When You Lose the Tension Between Where You are and Where You Could Be

The Law of Contribution: Developing Yourself Enables You to Develop Others

This third and final book in John Maxwell's Laws series (following 2-million seller The 21 Irrefutable Laws of Leadership and The 17 Indisputable Laws of Teamwork) will help you become a lifelong learner whose potential keeps increasing and never gets "used up." Get a sneek peek of the content at Success Magazine.
Put Your Dream to the the Test
This seminar has been cancelled and will be rescheduled to a later date.  Please stay tuned!
Your Dream has Power
     It Can Inspire You
   It Can Empower You
But Will it Reward You?
A  DREAM IS...an inspiring picture of the
future that energizes your mind, will and
emotions; empowering you to do
everything you can to achieve it.  A
genuine dream is a picture and blueprint
of a person's PURPOSE and POTENTIAL.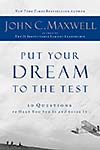 What's the difference between a dreamer and someone who achieves a dream? According to best-selling author Dr. John Maxwell, the answer lies in answering ten powerful, yet straightforward, questions. Whether you've lost sight of an old dream or you are searching for a new one within you, Put Your Dream to the Test provides a step-by-step action plan that you can start using today to see, own, and reach your dream. As John Maxwell Team certified coaches, we draw on our own growth experience and on our mentor, Dr. John Maxwell and his forty years of mentoring experience to expertly guide you through the ten questions required of every successful dreamer:
The Ownership Question

The Clarity Question

The Reality Question

The Passion Question

The Pathway Question

The People Question

The Cost Question

The Tenacity Question

The Fulfillment Question

The Significance Question
We will help you to create the right answers, giving you principles and tips to so you can make good decisions and maximize every moment to achieve your dream. 

Don't leave your dream to chance. This workshop can make the difference between failure and success. 

Most people have a dream.  Some describe their dream with great enthusiasm, while others are reluctant, almost embarrassed, to talk about it. Regardless of their zeal or fear, the same question drives every person with a dream: Can I achieve it? 

Sadly, most people have no idea how viable their dream is. They hope to achieve it, yet hope is not a strategy. What people need is a way to test their dream.
Where

Elevation Blakeney
8835 Blakeney Professional Dr
Charlotte, NC 28277


Multiple Dates
Add to my calendar
Organizer
Ethos Leadership Institute and Ignite with Intention, certified John Maxwell Team Coaches and Founding Partner
Deborah Walters / Ignite with Intention
Douglas Grant / Ethos Leadership Institute, by Ethos Business Advisors
Leadership is the difference maker and the deal breaker. It's how we grow organizations.  It's how we impact lives. But, as you also know, leadership cannot be an idea we simply talk about; leadership is the action we must live out.
As John Maxwell Certified Coaches, Teachers and Speakers, we can offer you workshops, seminars, keynote speaking, and coaching, aiding your personal and professional growth through study and practical application of John's proven leadership methods. Working together, we will move you and/or your team or organization in the desired direction to reach your goals.
Having witnessed positive changes in the lives of those we've trained and coached, we were thrilled when presented with the opportunity to partner with John Maxwell to train, coach and add value to leaders and professionals around the world.
Leveraging our respective experience in as small business owners and in Corporate America, our work with individuals and organizations combined with the proven leadership principles and practices taught by John Maxwell, each of us possess a unique combination of skills, tools and insights to draw upon to help you develop a comprehensive growth plan for your team and your organization.
John usually says, "Growth is not an automatic process." This is true for every area of our lives. To avoid becoming stagnant, you must have a growth plan and be intentional in your development and that of your organization. Be intentional today and contact me to learn more about how I can help you design and implement a plan that will motivate your staff to be more productive, create or enhance a culture of leadership and transform your organization.
Be Your Best in 2013! Growth and Leadership Seminar Series