BE UNSTOPPABLE. Productivity Masterclass
Description
PRODUCTIVITY MASTERCLASS


Are you ready to make 2019 a more productive and fulfilling year?
Increase Your Productivity
Speed Up Your Results
Have More Life

Have you ever found yourself stretched too thin at home or at work?
You're already doing well, but want to do more and do it better.
You're ultra-busy, but not as productive as you know you could be.
Or may be you're feeling frustrated for not achieving the things you want.
You have already tried the usual: the To Do List, Time Management Tools or just working harder… and it has not helped as much as you hoped.
Stop being busy. Start being productive. Leverage yourself.
If you have more than ONE PRIORITY, you have no priority at all.
So, the first and most important step, is to identify what really matters to you.
To feel accomplished, fulfilled and productive, you want to make progress in all areas of your life.
Learn how to focus on the Essential. Feel in control, not overwhelmed.


When you attend this one day Masterclass, you will
Learn how to set goals and achieve them with confidence
Gain a solid understanding on how to become more productive in the long run
Acquire and practice simple tools and techniques to track your progress
Recognize your ability to getting things done and raise your self-confidence
Know how to schedule more time for yourself and not feel guilty!
LUNCH INCLUDED
To allow each participant to gain the most out of the Masterclass, on purpose, the group is limited in the number of partcipants who can register.
Don't miss out REGISTER NOW or you may not get in!
See you on SATURDAY FEBRUARY 2nd, 2019
Let's make 2019 a fabulous year for YOU!
To Your Success!
BERNADETTE McBURNIE
Success Coach. Entrepreneur. Speaker.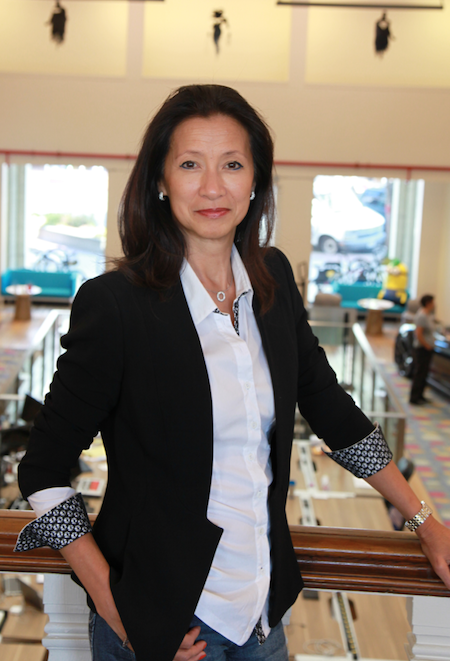 Bernadette's SUCCESS COACHING
With her holistic approach to success and her INTEGRATED SUCCESS methodology, Bernadette's clients acquire a deep understanding of how to focus on the essential, how to identify, manage and overcome challenges, and how to create victories, big and small, while enjoying the journey of personal and professional growth.
Visit www.BernadetteMcBurnie.com

and learn more about Bernadette's Success Coaching, and Programs and Courses.


Bernadette's background and experience:
15 years Coaching and Mentoring
19 years as a Entrepreneur running an International Health Network from home
Stay-at-home Mom
16 years in Corporate Management with large multinational corporations in the Cosmetic and Banking sector, and an international career in Europe, Asia and North America