Location
@Mara Launchpad, 3rd Floor Ham Towers, Makerere Hill Road
Description
Be Unreasonable Kampala is a "start up weekend style"weekend long event that seeks to converge a community of 100 brave, creative and daring dreamers to devise products, services and business solutions to solving some of our region's most pressing challenges. This event is designed to to capture the creative thinking, cooperation, and rapid ideation of Startup weekend while involving participants of different skill sets and backgrounds.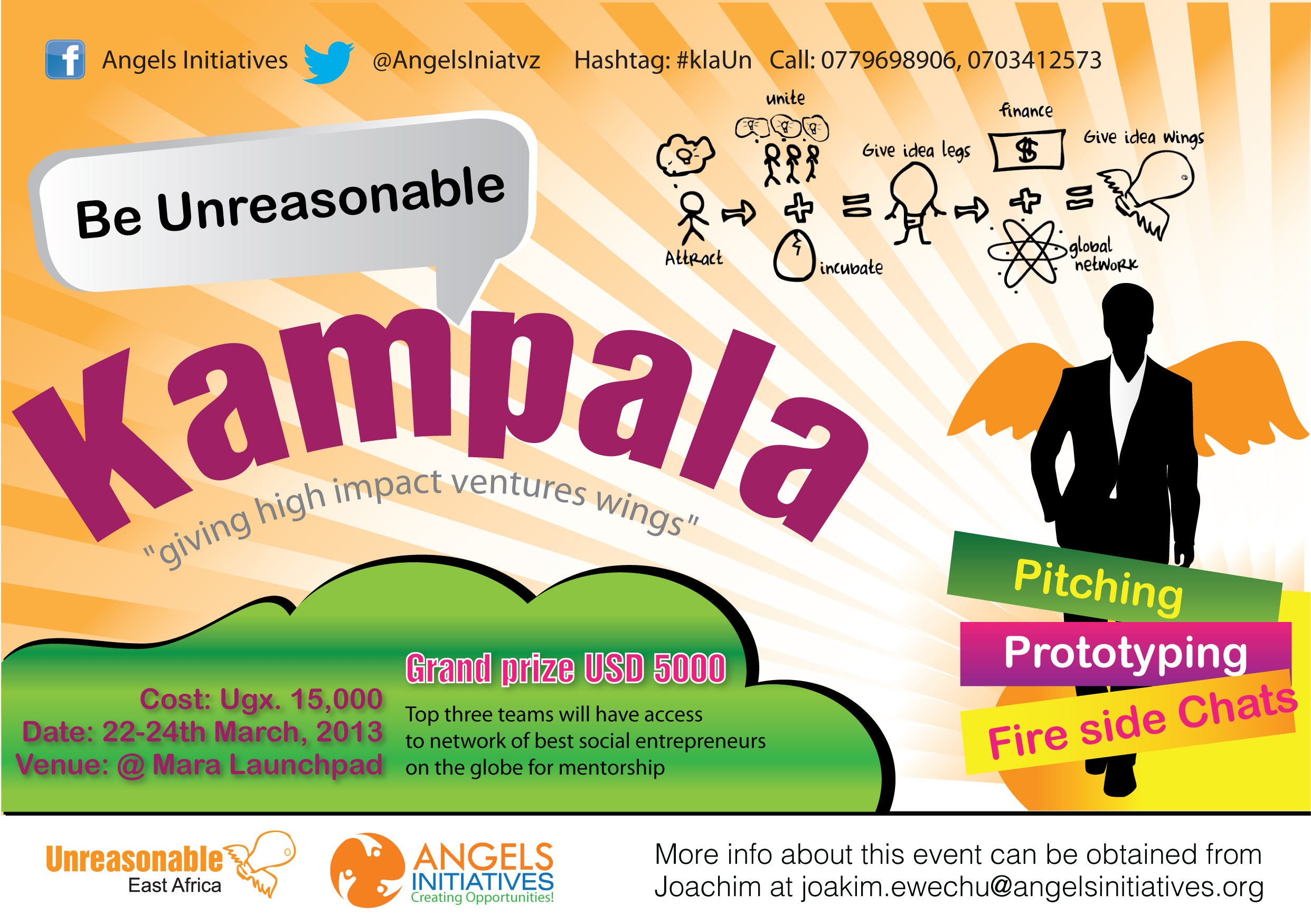 This is basically a 54 hour business accelerator turning ideas into working prototypes.
Payment for the event is at the Mara Launchpad.
Great prizes to be won to help you build your social venture
Be Unreasonable coming soon to your cities; Nairobi, Dar and Kigali....Watch the dates...