Description

Welcome to BE THE MASTER

Manifesting Prosperity Master Class
5 Steps to Attracting What You Want
In this two 1/2 hour workshop you will:

Clear away all the blocks to your attracting power

Retrain your thoughts and energy to attract exactly what you want into your life

Become a magnet for your Desires
Be prepared to be challenged, motivated and fully engaged. Leave ready to receive all the Universe has to offer you. Step back into the world revitalized, renewed, refreshed and ready to expand into prosperity.
This workshop is appropriate for people who are beginners. All are welcome.

Our practice will end with a therapeutic Gong bath led by 4th Generation Gong Master Kristi Lynn that will help to seal in all the benefits of the Master Class.
Join us and open yourself up to bring prosperity into your life, on every level.
I look forward to meeting you and sharing this life changing content.
---




Stories of manifested success reported Daily!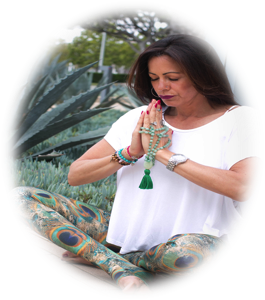 I noticed that many of my students were continually being stressed out by the pressures of our modern world.
So I committed to lead special classes dedicated to generating success, prosperity and an open heart.
After the first class my students came the following week reporting that they had immediate results of prosperity in their lives.
One student reported that the very next day her business had the most sales generated than in the previous year and was no longer in jeopardy of losing her home.~ Stormy
Another student reported that her husband had received a promotion at work~ Vannessa
The following week another student reported that she had received a scholarship ~Alena
The following week another student reported that since starting my classes her over all life had been changed and received a promotion at work~Kim
Another student reported that she had received the romantic relationship she long desired for~Lisa
You have unilimited reserve energy. When you invoke your energy, there's nothing that is small in you and all the environments start flying towards you. It's beautiful. It is a way of life.
Sat Nam!
Love Laleña
Save
Save