Description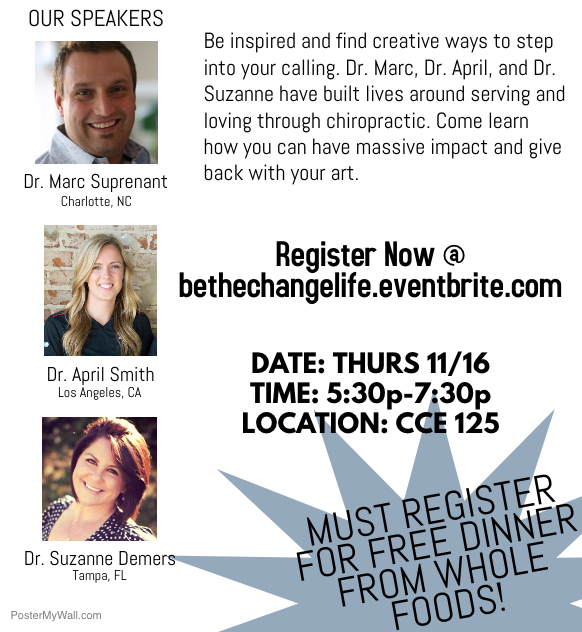 DR. MARC SUPRENANT, DC was born and raised in Iowa. He received his bachelors at the University of Iowa and completed his doctorate at Palmer College in Davenport, IA in 1999. He has lived in Charlotte since 2004, with his wife Joelle and their 4 beautiful daughters.
He has received advanced training in spinal correction, toxicity, exercise and nutrition from some of the largest health clinics in the world. He has access to the latest scientifically based research and protocols in health and healing today and is one of only a few hundred doctors certified in the five essentials of health. Because he is very focused on education, he holds monthly workshops in his office on fitness, nutrition, detoxification and other health-related topics. He teaches Winning My Race programs to churches, and has worked with many local businesses to help them decrease sick time and injuries. He also hosts a radio show and has worked with local schools to help keep their athletes in top shape. In the last 6 years, he has also started coaching other chiropractors, and now speaks across the country to chiropractors and students.
DR. APRIL SMITH, DC graduated as valedictorian with her Doctor of Chiropractic degree from Life University. She spent two years training in Charlotte, NC at Family Healing Chiropractic, before moving her whole life across the country to open the first non-profit Maximized Living Foundation office in the states at The Dream Center in Los Angeles, CA. Her goal is to help stop unnecessary human suffering through The 5 Essentials.
DR. SUZANNE DEMERS, DC' trained under the most distinguished and renowned doctors in North America and has received advanced certification in nutrition and spinal correction. She delivers the message of health through a total wellness approach using the 5 essentials. Dr. Demers also works alongside the community with church leaders, schools, gyms, athletes, corporations and associations to deliver the message of a comprehensive wellness program. She is on the USA Sports Performance Council for various Olympic teams and works with local MMA fighters to provide them the advantage of achieving optimal performance. Dr. Demers earned her Bachelor of Science Degree in Microbiology and Cell Science from the University of Florida. She earned her Doctorate of Chiropractic from Life University in Marietta, Georgia graduating in 2011.