Description
Be the Calm in the Storm: Managing Conflict with Confidence and Compassion has been approved by NBCC (National Board of Certified Counselors) for 5.75 hours of NBCC credit. The Mediation Center is solely responsible for all aspects of the program. NBCC Approval No. SP-3170.
Human services professionals encounter conflict on a daily basis, which can create discomfort both personally and professionally. Effective conflict resolution is grounded in empowerment, self-determination and non-judgment. When conflict is managed effectively, human service providers create opportunities for hope, healing, and stronger relationships.
This workshop is specific geared toward counselors, social workers, case managers, therapists and other helpful professionals.
Participants will:
Observe how their personal approach to conflict influences their professional approach

Apply new strategies for identifying the values and interests at the root of conflict

Demonstrate more confidence to help clients resolve conflict in their lives

Utilize for working productively with court-ordered or resistant clients
Corey Hinson, LCSW-A, is the Program Manager and Lead Trainer at The Mediation Center. Corey is a long-time mediator and trainer with experience in community conflicts, prison re-entry, family disputes, and organizational problem-solving.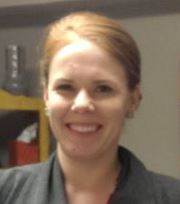 Please e-mail training@mediatewnc.org for a special rate for staff of local nonprofits.