Actions and Detail Panel
Be the Architect of Your Career
Fri, March 10, 2017, 9:00 AM – 12:00 PM PST
Description
"
Tell me, what is it

you plan to do with your one wild and precious life?"
These beautiful words, from Mary Oliver's poem, The Summer Day, are a call to action.
As a younger nonprofit professional, you're already drawn to making a social impact through your work.
But, where do you want to go on your professional journey? What are the options for continuing to grow in your work, and for increasing your personal impact?
In this highly interactive session, leadership transition expert Leyna Bernstein will help you to:
Explore the variouis career paths in the nonprofit sector
Take stock of your own skills and assets and clarify your strengths
Learn how to prepare and position yourself for a career move
Utilize networks and social media to stay aware of opportunities while remaining committed to your current job
Participants will leave with a personal asset map and concrete action steps for developing long-term career goals.
Who should attend: This workshop is designed for nonprofit professionals in the early phase of their career, including program, development and administrative staff.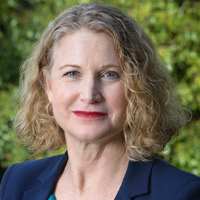 Leyna Bernstein is the founder of Leadership Search Partners, a search firm serving the social sector. Leyna has 30 years of recruiting and hiring experience in both the business and social impact sectors. Her early career was as a human capital professional for national retail companies. An early "sector-switcher", she began her work in the social sector when she was hired by The Management Center to create a human resources consulting practice for Northern California nonprofits. Prior to starting her own firm, Leyna established and grew consulting and professional development services for two other regional nonprofit centers.