Be Strategic or Be Gone !

Thursday, February 21, 2019 from 6:00 PM to 9:30 PM (CET)
Event Details
Description
Be Strategic or Be Gone: 
Building and executing strategies with Projects, Programs and Portfolios. Coming up with the right strategy for an organisation or a company is often already a tough exercise. Cognitive biases, communication biases and decision-making biases need to be overcome while working in an intercultural environment. 
But when it comes to setting the short and long-term objectives, allocating the necessary resources and deciding on the actions to take, the exercise may even become tougher. And practical advice out there is often vague or conflicting because of competing commitments. Indeed, many studies found that 60-80% of large organizations struggle to implement their strategies, independent whether they emergent ('bottom up') or vision driven ('top down').
This interactive seminar will start by recalling a few of the basic concepts of strategizing for non-experts in the field. The second part of the seminar will focus on strategy execution using Portfolios, Programs and Projects. You will learn and try out a number of simple strategy execution tools that you can use for your program or projects and that will avoid investing time or money in non-strategic projects and project activities. In the final part, Thijs will focus on identifying, engaging and keeping engaged the people that are most essential for achieving the strategic goals and objectives.
In order to best align his presentation, please take a few minutes to respond to the short questionnaire (replies to : thijs.wijnands@pmi-switzerland.ch, simply y/n is sufficient)
Is your project team strategic?
Please select one answer for each question
1.    Does your project team understand the difference between goals, objectives, strategies and tactics?
2.    Does your project team have a clear understanding of the project scope?
3.    Do you know what it means to think strategically and do you have some practical tools to do so?
4.    Does your project team have clear strategies in written form for each of the project goals?
5.    Are you using goals and strategies to drive your daily activities?
6.    Can you link your project work to the organisational strategy ?
7.    In your project, did the combination of strategy and innovation lead to new initiatives?
8.    Is time set aside on a regular basis to discuss the project strategy with the project team ?
9.    Do you have a 1-2 page strategic action plan to drive your daily project activities ?
10.  Is the allocation of project resources in your project evaluated at least monthly? 
Speaker
Thijs Wijnands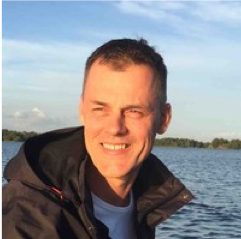 Thijs Wijnands is research scientist at CERN, the European Organisation for Nuclear Research, in Geneva. He has more than 20 years of experience in project and program management and he is an active member of the Project Management Institute (PMI) and the Institute for Management Accounting (IMA). Thijs has been working on several large international research project and programs and presently involved in building a new Project Management standard for CERN.  Since 2016, he is teaching Project Management in the profit and non-profit sector. Thijs has degrees in Nuclear Physics and in Business Administration and holds certificates in Project Management, Management Accounting and Operations Management.
Agenda
18:00 Registration
18.30 Introduction
18:45 Presentation
19:45 Q&A
20:00 Networking Apéro
Event Language: English
Professional Development Units: 2
- 0.5 Leadership: 
- 1.0 Strategic & Business Management: 
- 0.5 Technical Project Management:
Please be aware that at the event photos of the audience are made and published on the PMI Switzerland homepage as well as on Facebook. The event may also be live broadcasted over Facebook. With your attendance you accept these conditions.
Event fee discounts: If your are PMI-CH member, please log in with your PMI-CH member account at www.pmi-switzerland.ch and enter the event from there in order to benefit from the membership discount.
Cancellation policy: 100% refund is possible for a ticket if cancelled 5 days before the event.
Save This Event
When & Where

Hotel Royal
Rue de Lausanne 41
1201 Geneva
Switzerland


Thursday, February 21, 2019 from 6:00 PM to 9:30 PM (CET)
Add to my calendar
Organizer
PMI-CH Event Team Romandie 
Organizer of Be strategic or be gone!
Questions are welcome: julia.ovcinnikov@pmi-switzerland.ch