Description
Do you need stilness in your life?
Has it been a while since you heard your own voice and connected with God?
Be still and know that He is God.
You are personally invited to attend a weekend retreat that will transform you. Come away and connect with God and others in a beautiful and peaceful setting away from the noise of life. This retreat will be led by licensed counselor and artist Annette Hyslop. The retreat will include quiet reflection, guided prayer and meditation time and art projects to help you connect with God. You will leave the weekend feeling refreshed but more importantly, with a new sense of Gods presence in your life. Our weekend will flow as follows:
The facility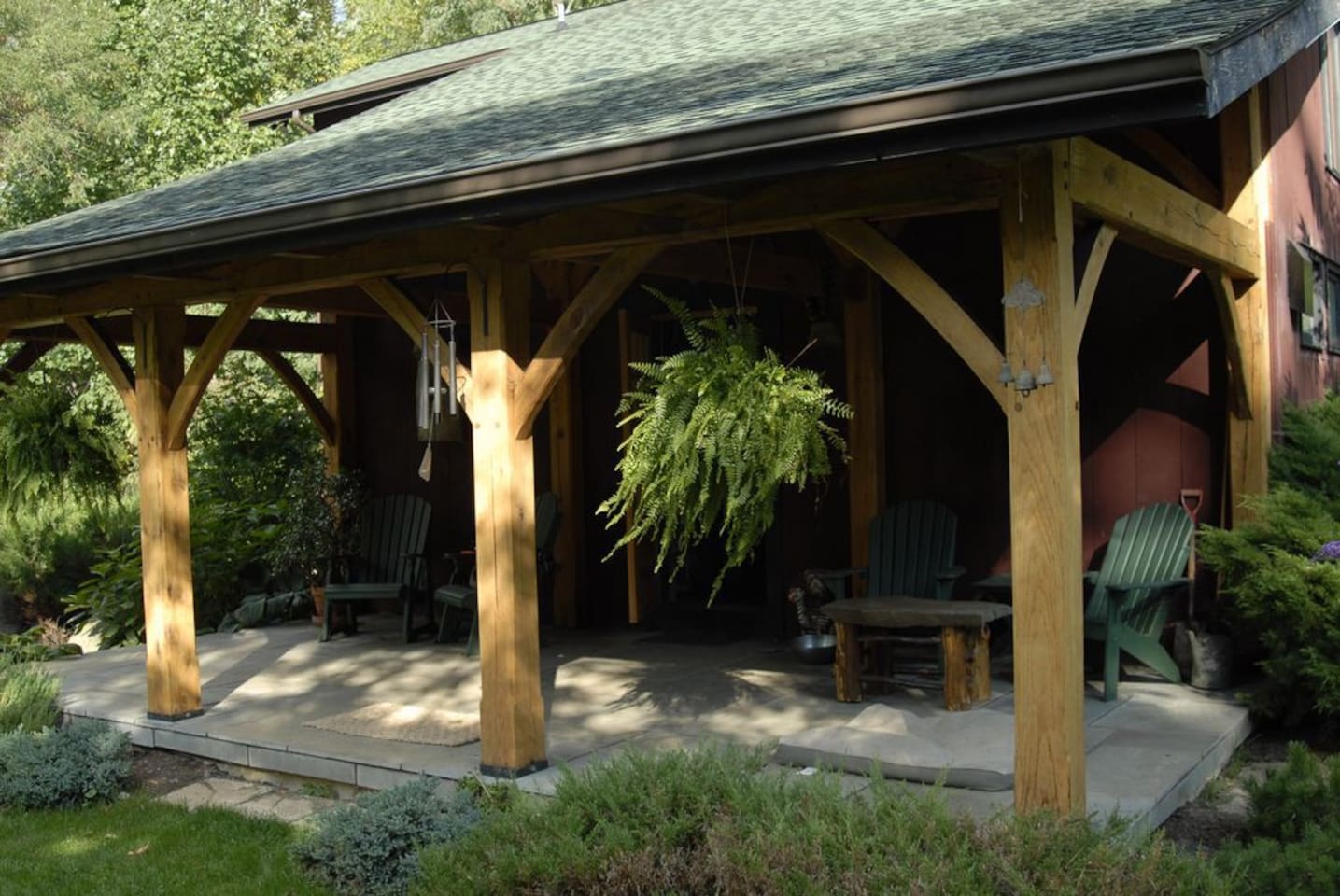 Friday May 10th
Check in
Check in begins at 4:30 as guests begin their retreat. Guests will be shown their rooms and facilities and return to the main area for introductions and social time.
Friday Evening
Friday evening will continue wtih a light dinner together. You will be taken care of for all meals. No cooking, no cleaning up, just enjoying yourself and being present.
After our meal the group will settle in for a short talk and group disucssion led by Annette on the deck in the beautiful scenerey to talk about why we are here and how we can connect to God. We will also have introductions and get to know one another a bit. (Don't worry, no games and embarassing skits).
After our group, there will be desert and tea available for a short period of time then Annette will lead everyone in a guided Christian meditation to prepare the group for a period of silence. Participants may choose to retreat to their rooms for silence or outside, wherever the spirit leads. This time of silence can be for journaling, reading, praying or creating. There will be an art table availabe for anyone that wishes to paint or create during this time to express their utmost feelings to God. Guests should be in their rooms by 10 pm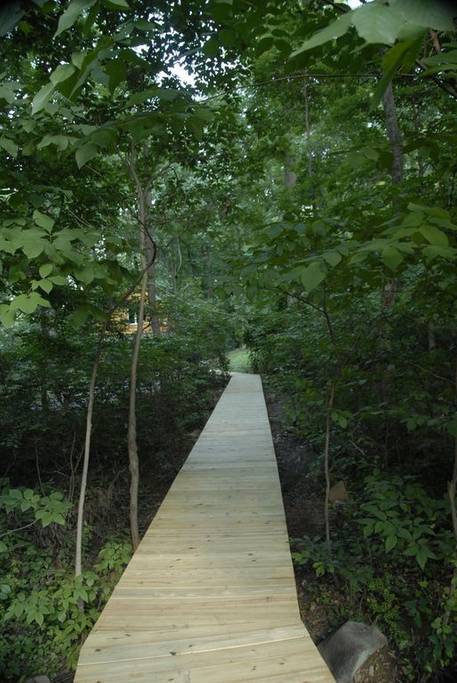 Saturday
A new day! Our time of silence will end around 8 am as guests rise for their day in a slow relaxed manner. Coffee, tea and breakfast items will be ready whenever guests are ready. The idea is to ease into the day, no rushing, stay in your pj's if you like and just enjoy the morning.
Around 10:30 am the group will meet for another short talk led by Annette on learning to let ourselves settle like a jar of river water (can't wait to show you the visual). We will have a Bible lesson on the story of Martha and Mary and learn the importance of sitting at the feet of Jesus.
There will be free time and a break then a beautiful lunch will be served at 12:30. You may choose to eat with others, alone or with the group inside or outside or even in your room. This retreat is for you and there are no rules. After lunch there will be a period of about an hour and a half to do whatever you want. Nap, walk, sit outside, read, journal, create, its all about you! The idea is to take your time and go slow...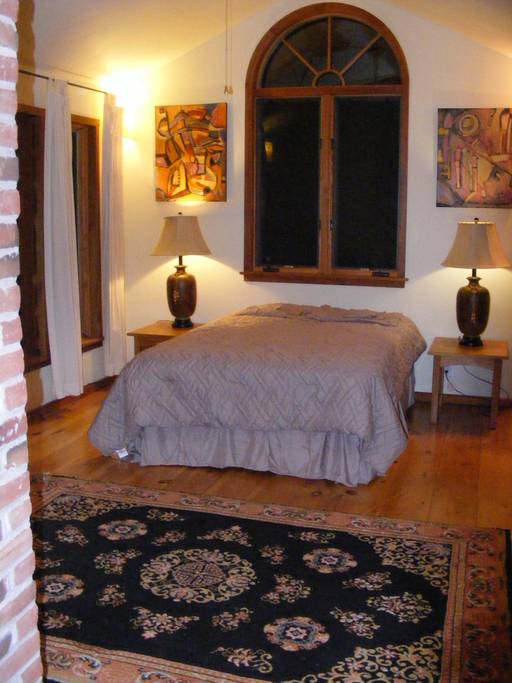 At around 3pm we will all meet again for our creative activity led by Annette. Don't worry there is no experience necessary for this project. The creative project is called process art and it is all about being in the moment and focusing on your own creativity. Everyone's piece will be different in many ways and some parts will be the same. In this project we will learn to let go of expectations, perfectionism and that inner critic that always beats us up. After our art project, some can feel free to share their experience if they feel led to do so.
After our creative project, we will have another break in which you can do whatever you wish. This retreat is really about what you want, probably something you are not used to. You may walk, read, journal or continue to create if you like or talk with other guests. Each of us will honor one anothers needs and no expectations to be social all the time are necessary.
We will then meet for our dinner together and enjoy our last big meal together as a group. After dinner, there will be time to socialize and then we will retreat outside (weather permitting) to do our final talk led by Annette and group discussion (if you choose to). We will end the evening with prayer and some desert!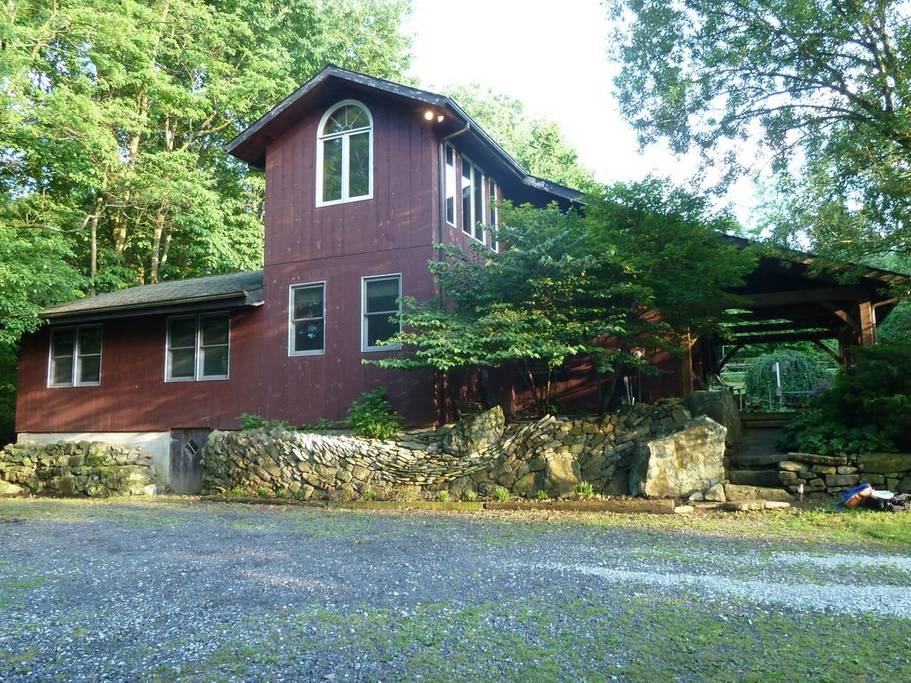 Sunday
We will rise for our final day on our retreat. Guests will begin packing and will meet in the main area for breakfast and coffee. We will end the retreat with a guided meditation and prayer along with the how we can make "retreat" a part of our regular lives. Check out is at 10:30 am as guests leave, feeling a new sense of calm, peace and deeper connection to God and themselves.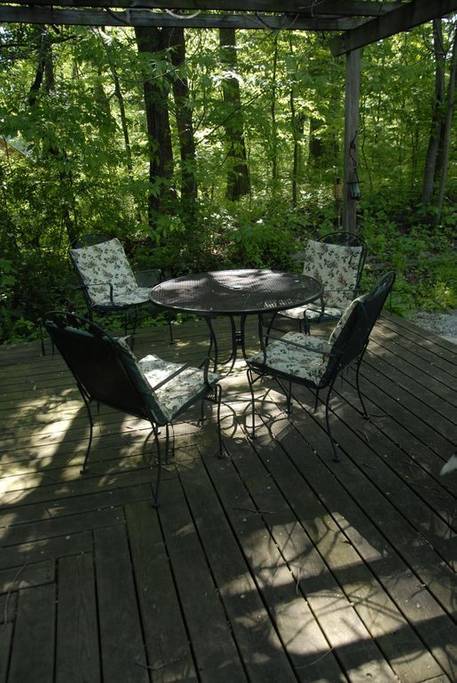 My prayer is that you believe that you deserve to do this for yourself. That you find it within yourself to say yes to this new experience. Come away and let me show you the unforced rythms of God. His yoke is easy and His burden is light. Be Still and know He is God....
---