Description
Design Your Own Ex Voto
An ex-voto is a vessel used in past eras to encase special prayers. The most common shape was a flaming heart, and churches reserved walls to showcase these beautiful pieces.
Last year, I traveled to Italy to be a guest artist for a creative group and taught the first Ex-Voto Heart Art Class. I was also able to see and photograph many authentic ex-votos in historic churches all throughout the "Country of Love". It was amazing!
Since sharing my joy of that experience with everyone, I have had many requests to teach this class here at The Cozy Castle. What a perfect time to design your own Ex Voto. It's almost Valentines Day! You will learn how to gold leaf on metal and you will learn some easy jewelry techniques to bring to life your very own beautiful Ex-Voto.
We will enjoy heart shaped tea sandwiches, cookies, and champagne while we listen to classical Italian music!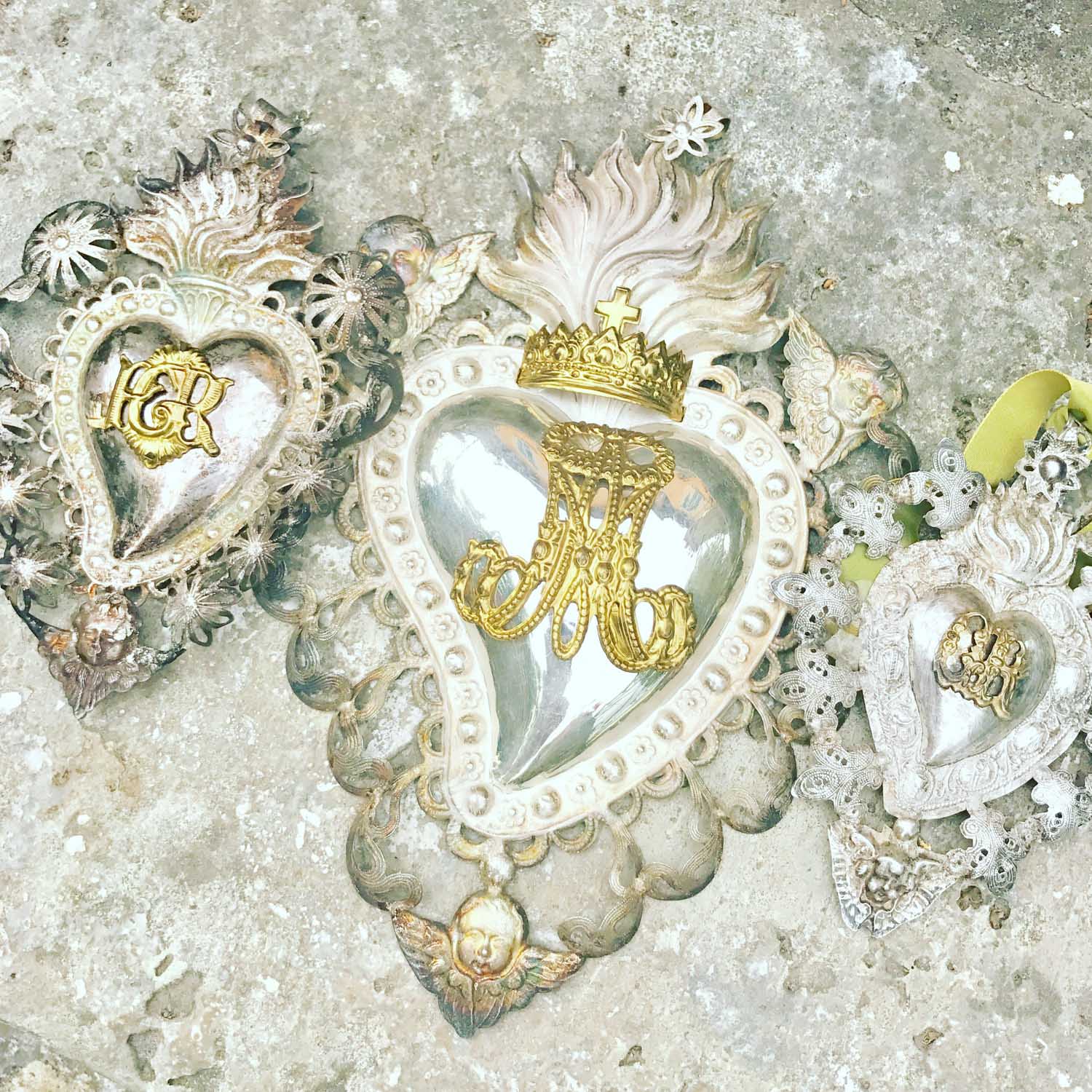 Ex-Voto Heart Art Class
Saturday, February 3 at 3:00 PM
$50 per person
(includes all supplies and treats)