Description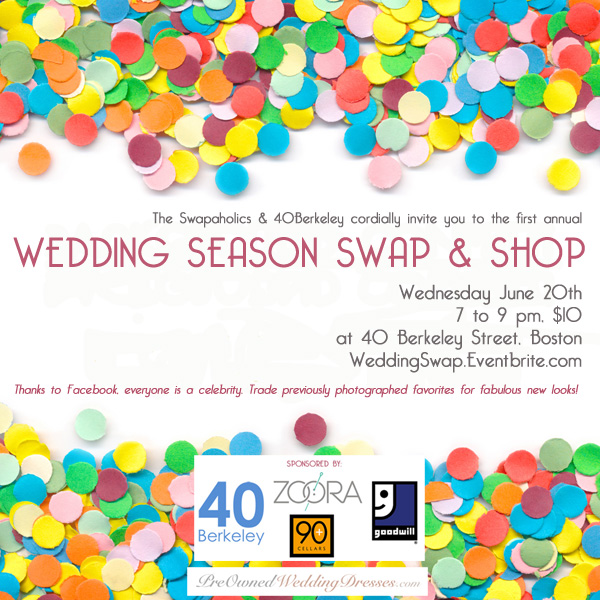 Facebook has made everyone a celebrity: You can't possibly wear the same dress to one friend's wedding as you wore to another's! Come swap those fancy frocks & formal duds (and sparkly, shiny shoes & accessories) with us at our first annual Wedding Season Swap & Shop.

Bring 1-2 fancy dresses/ensembles and 2-3 other mix-and-match cocktail fashion pieces — bridesmaids getups & costume jewelry are A-OK — and go home with a handful of new "wedding season" wardrobe staples for this summer's calendar of special events, all while sipping 90+ prosecco & dipping delights in our Velata chocolate warmers with the rest of Boston's best dressed in the gorgeous 40Berkeley courtyard.

Not to fret: if you don't find something perfect in the new-to-you selection of other swappers' fashionable castoffs, our friends at Zoora will be on hand selling pieces from their first ever Capsule Collection of beautiful, bespoke dresses — all under $100 — AND their in-house seamstress will be on hand to do custom alterations on-site!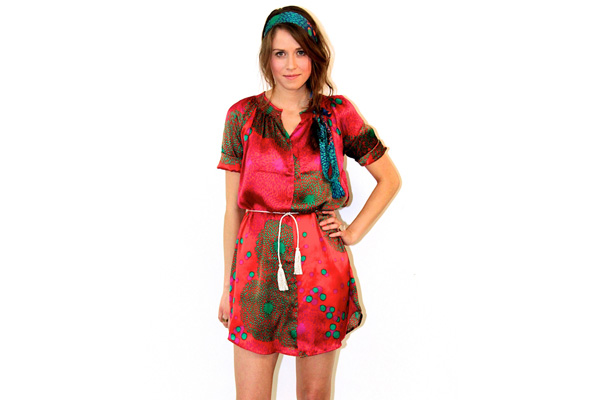 As a very special guest, Goodwill Boston will be on hand for the brides-to-be, selling a select few brand-new discounted designer wedding gowns from their Brides on a Budget event, all the proceeds of which will go to support their important programs!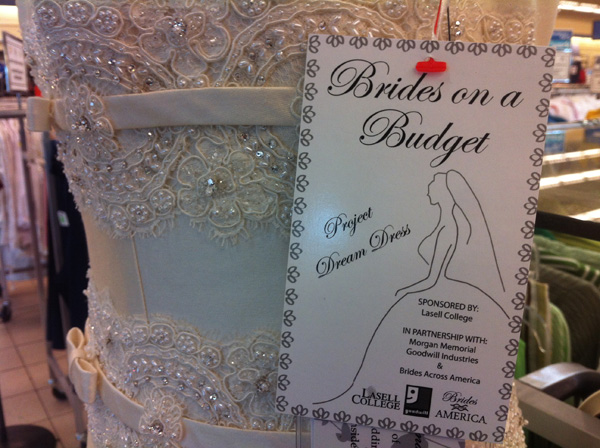 Already married? Each swapper will receive an exclusive discount code from PreOwnedWeddingDress.com to resell their dress(es), accessories, and other gently used bridal items for half off the regular listing fee!

SPONSORS: