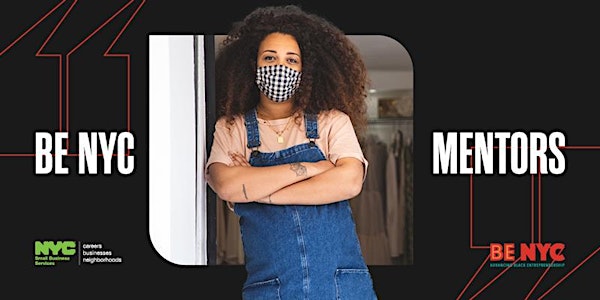 BE NYC Mentors Masterclass: Strategic Selling Sales Process and Sales Pitch
Discover your unique sales proposition and process to create a competitive sales pitch for success.
About this event
BE NYC Mentors is New York City's inaugural mentorship program for Black entrepreneurs seeking to start a business. The program aims to increase the number of new Black-owned businesses in high-growth industries.
Black Entrepreneurs NYC (BE NYC), an initiative of the NYC Department of Small Business Services (SBS), is a groundbreaking model for a major American city to help create equity of opportunity by advancing Black entrepreneurship.
About The Mentor:
After successfully creating, scaling and selling her 150-employee marketing and analytics consulting company to a private equity firm, Dr. Sandi Webster fulfills her passion of ensuring that women are fully prepared for business through her online education and advisory services company, Sandi Webster LLC.
As Chief Learning Officer of her brand, Sandi Webster Coachsulting, she develops and delivers curriculum for workshops and retreats, and creates customized advisory experiences for her coaching clients. Her new online business course, "How To Form An Advisory Board," targets entrepreneurs who need external help and advice via a course plus online Live Sessions.
Sandi holds a Doctorate in Business Administration from Temple University's Fox School of Business, researching technology's impact on flexible work arrangements for millennials and baby boomers. She coaches women business owners to understand further how to work from home while scaling their businesses. She also has an MBA from Dowling College in General Management (International) and a BS degree in Marketing from Marymount College at Fordham University.