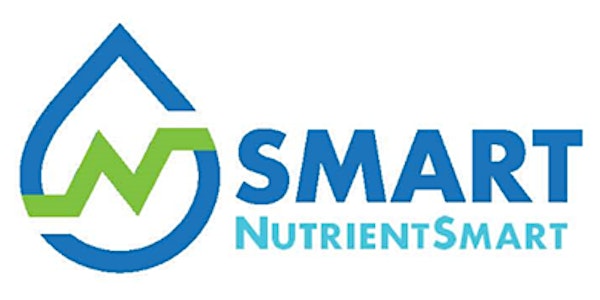 Be NutrientSmart (NSmart)! Informational Webinar
Description
EPA will use your registration information solely for this event. We will not share your information with any third party.
Accessibility accommodations statement: If you require special accommodations, please contact Ashley Harper at harper.ashley@epa.gov or 202-566-0532 by April 2, 2019 to make arrangements.
Be NutrientSmart (NSmart)! NSmart is a proposed voluntary program to recognize water resource recovery facilities' (WRRFs), and their watershed partners', progress towards reducing nutrients in waterbodies. The EPA Office of Water and the NSmart Steering Committee are hosting an interest and information webinar to introduce the proposed voluntary recognition program to POTWs, WWRFs, communities, and other stakeholders and potential partners that have reduced or are working towards reducing nutrient loadings to streams, rivers, lakes, and other surface waters. As one of these stakeholders, we would like to provide you with background and answer your questions on the different ways to participate and be recognized as NSmart and gauge your interest in NSmart. We want to know how best to engage with you and make recognition valuable to you, your ratepayers, partners, and local communities.
There are two opportunities to participate in the webinar:
Wednesday, April 10, 1-2pm (EDT)

Thursday, April 11, 3-4pm (EDT)
*Please Note: when you select a date and time in eventbrite should adjust to your local time
Please RSVP to this invite and join us to learn more on how to get recognized for your hard work and nutrient reduction accomplishments.
If you have any questions about the event please reach out to Mary Reiley at Reiley.Mary@epa.gov
Who should attend:
Wastewater Utilities,

POTWs,

Water Resource Recovery Facilities (WRRFs),

Other stakeholders interested in nutrient reductions to surface waters
NSmart's Goal: The proposed program's goal is to encourage and recognize the adoption of enhanced nutrient management practices by water resource recovery facilities (WRRFs) and their communities. It would also acknowledge work that has been done to date and facilitate further efforts through peer to peer communications, information sharing to members, and watershed approaches.
Join the Webinar:
https://epawebconferencing.acms.com/n_smart/

Call-in Number 1-866-299-3188

Code: 202-566-0412