Description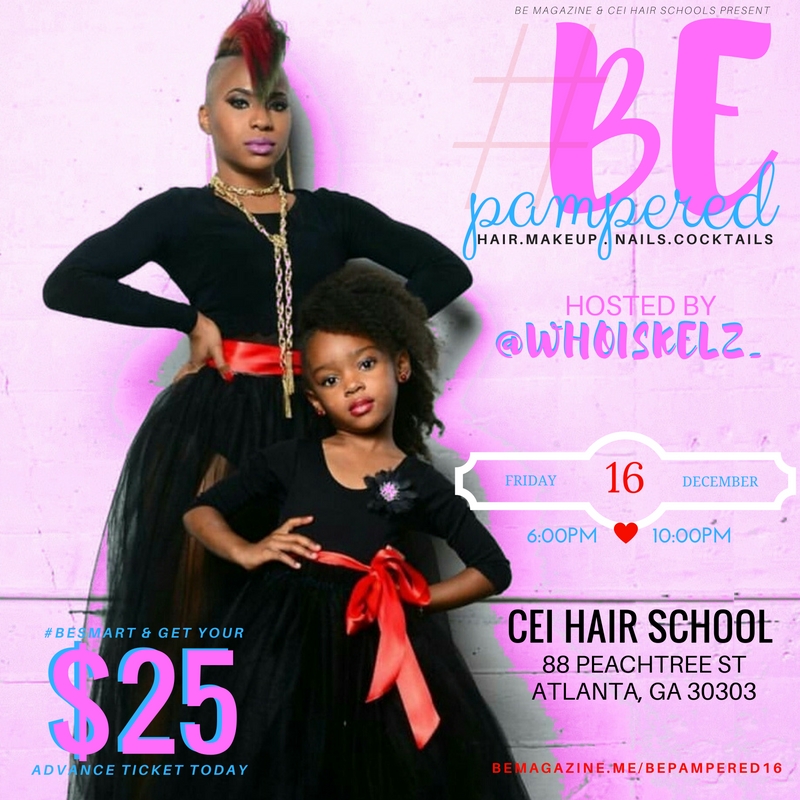 You are invited to join BE Magazine, CEI Hair Schools, & host Who Is Kelz on Friday, DecemBEr 16th for the return of #BEpampered.
We want Atlanta's Kings & Queens of come out & get the ROYAL TREATMENT that you've BEen missing...we know you DESERVE it!
#BEpampered guests will BE able mix, mingle, & sip wine...all while we cater to you by offering you services including HAIR, MAKEUP, NAILS & MORE!!!
There's only 20 tickets left so #BEsmart & purchase yours TODAY
***#BEpampered is open to ALL AGES***