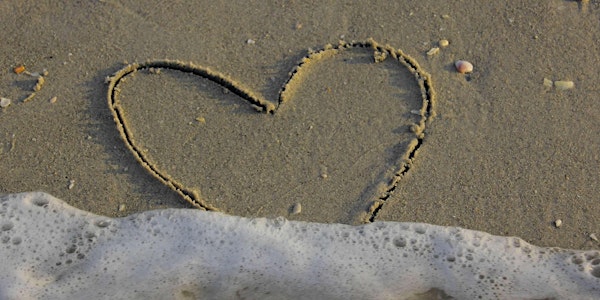 Be Kind to Yourself - Introduction to Mindful Self-Compassion (MSC)
Learn practices that will help you embrace yourself with compassion and care, even when facing challenges.
About this event
"Self-compassion—taking care of ourselves just as we'd treat someone we love dearly."
― Christopher K. Germer
How do you respond to yourself when something goes wrong, when you make a mistake, feel inadequate, or need care. Do you treat yourself as a friend or a foe?
If you find that you are kinder to others when they struggle than you are to yourself, come to our session to get a bit of practice at being a friend to yourself.
Mindful Self-Compassion (MSC) offers the skills you need to learn how to treat yourself like a friend! MSC combines the skills of mindfulness and self-compassion, providing a powerful tool for emotional resilience. Mindfulness helps us to recognize and acknowledge our difficult thoughts and feelings (such as inadequacy, sadness, anger, confusion) with a spirit of openness and curiosity. Self-compassion involves responding to these difficult thoughts and feelings with kindness, caring force, and understanding so that we soothe, comfort, and provide for ourselves when we're hurting.
In this 1.5 hour live online experiential program, you'll be guided by Stina and Cecilia. The exercises will introduce you to the power of MSC. You'll get a taste of how to respond to yourself with kindness, just like you would to a loved one who's struggling. Great introduction for those considering the full 8-week MSC course we are offering starting October 16, 2022.
***When you attend an MSC introduction session, receive $100 off the price of the full MSC course.***
Your Instructors:
Cecilia Fernandez-Hall is a psychologist practicing in Massachusetts USA. She has been a teacher of Mindful Self-Compassion (MSC) since 2014 and hosts weekly online meditation sessions for graduates of MSC courses. Cecilia has practiced mindfulness meditation, with an emphasis on Mindful Self-Compassion, since 2010. She shares her life with her spouse, teenage children, and furry friends.
Cecilia at heartfullymindful@gmail.com
Stina Jørgensen is self-employed and offers Mindfulness and yoga courses. She is also a public speaker for the World Mental Health Day in Norway. Previously, she worked as a prison officer teaching cognitive behavioral change courses for the inmates and Motivational Interviewing for health care professionals. She recently completed her training as a teacher of Mindful Self-Compassion. She lives with her husband, their two teenage children, and loves being outdoors.
Stina at stina.opps@gmail.com