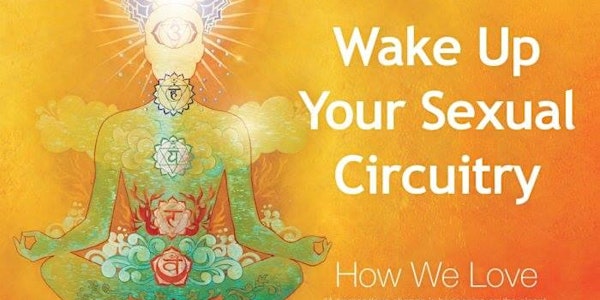 Be Fully Alive . Level 1 Neo Tantra Immersion
Your sexual energy is one of the most powerful spiritual awakening forces in your life.
Refund Policy
Contact the organizer to request a refund.
Eventbrite's fee is nonrefundable.
About this event
1 day 8 hours

Mobile eTicket
Your sexual energy is one of the most powerful spiritual awakening forces in your life, yet a great deal of your sexual potential lies untapped, unexplored. Learn ways of accessing this potential, freeing it, as you open your body, heart and soul to the experience of being fully alive.
Using Neo Tantra techniques that incorporate breath, movement and awareness, you will learn how to access the heart of your aliveness - your sexual energy.
*Be Fully Alive is a prerequisite for Fragrance of the Lotus, the Year-Long Immersion Advanced Study & Teacher Training with Dawn Cartwright, beginning October 2023.
Be Fully Alive . Level 1 Neo Tantra Immersion
January 14th - 15th . 2023
10:00 am - 6:00 pm each day
Live In-Person Event . Santa Monica . California
$1500 per person
NeoTantra
The word Tantra has many meanings, it can mean "to weave", it can also mean "technique". In recent years interest in Tantra has grown, many teachers are sharing extraordinary practices and teachings, some reaching back thousands of years, others as fresh as the turn of the century and others even more recent.
You have probably already recognized the potency of sex in your own life - and feel ready to explore Tantra.
Through Tantra you will find an endless road of possibility, revealing practical tools that lead to physical, emotional and spiritual fulfillment as a lover.
In this process, you will discover a life that exceeds your wildest dreams. You will be intrigued by what is possible for you as a sexual being.
I look forward to having you along for the quest.
What to Expect
All processes are taught and effectively learned fully clothed and without direct sexual contact.
There is no nudity or sexual contact in the seminar.
All techniques and processes are shared with warmth and respect.
You may choose to work alone or with a partner for all partnered exercises.
Many singles and couples attend, partnering among singles happens with great ease, life long friendships are often forged.
Breathing
According to Masters and Johnson's Human Sexual Response Cycle model, when sexual arousal increases, so does the rate of breathing.
Increased oxygenation caused by increased rate of breathing leads to increased genital sensitivity and excitement in both men and women.
Breathing expands this intensity throughout the body, allowing sexual arousal to fill the genitals and overflow into the entire body.
We'll explore breathing methods that make this process more conscious, making it possible to access a wide range of sexual arousal states and experiences in lovemaking alone and with a partner.
Giving and Receiving
Truly satisfying sex requires that we embrace the dynamics of giving and receiving, it is necessary to simultaneously connect and let go within ourselves and with our partner.
This balance is not always easy, many of us find we are more comfortable giving pleasure in lovemaking and less comfortable receiving.
We'll explore the connection between receptivity, orgasm and fulfillment, and the origins of each.
Sexual Persona
Our upbringing has a tremendous impact on who we are as sexual adults. The messages and beliefs we hold are often hidden, causing us to be less open sexually than we know we are capable of.
Past relationships, pain and disappointment, conservative upbringing and societal expectations, can severely limit our sexual expression and ability to feel sexual pleasure.
We'll explore the roots of our sexual persona and begin to move beyond any elements that may be limiting us.
The Pelvis
It comes as no surprise that our pelvis is an important part of our sexual experience.
The pelvis is alive with a complex matrix of sensory nerves responsible for a great deal of our sexual pleasure.
We live in a time and a culture where we spend a fair amount of time sitting, causing stagnation in the lower back and groin, leading, over time, to diminished sensitivity in the genitals.
It's important to realize our pelvis also contains the center of who we are, the Taoist's call it the dantien. Bringing vitality into the pelvis brings vitality into our sense of who we are, increases our confidence and ability to interact successfully in all intimate situations.
We'll learn sexual yogas that open energy channels that increase sexual sensitivity and pleasure while simultaneously liberating our own healthy sense of ourselves.
The Pelvic Floor
Just as the pelvis is key to our sexual expression and healthy sense of self, the pelvic floor, muscles that surround and support the genitals, are essential to the magnitude of orgasm and sexual "fit" we have with a partner.
Engorgement tissues in both men and women create the fullness that increases the pleasurable contact between lovers.
These tissues, when fully functioning, can heighten the intensity of orgasm by increasing the reservoir of sexual pleasure accumulated during sexual stimulation.
These techniques are also important in genital rejuvenation for women experiencing hormonal changes and men committed to maintaining a healthy prostate.
We'll explore internal sexual yogas that literally wake up the pelvic floor muscles, creating a heightened experience of fullness in arousal and vibrant sexual health.
Cultivating Sexual Pleasure
While genital orgasm can be extraordinarily satisfying, it's only the tip of the iceberg.
We are designed to experience orgasm as a perpetual, sustainable, full body rush.
Once we learn how to open the sexual, spiritual and emotional pathways to full body orgasm, we can begin to cultivate and direct this pleasure into every area of life and lovemaking.
In the Tantric iconography, we often see two lovers entwined in a sexual position referred to as YabYum. In this position, we meet in the most intimate way possible, there is no space between us.
We'll explore this inner channel that leads to full body orgasm and learn ways to cultivate its potential in our body.
Opening to a Partner
Most of the practices, so far, have been solo practices. It's at this point in the weekend immersion that we step into partnered practice. Upon opening the sexual channels, creating a pathway for full body orgasmic experience, we can now learn how to join these channels with a lover.
What happens when the natural forces of sexual arousal are shared and woven together between partners?
We'll explore this practice and learn ways of bringing it into our sexual experience with a partner.
Letting Go
The Indian mystic Osho once said, "Just relax into each other and forget about the mind. Enjoy the very presence of the other, the meeting, and get lost in it. Don't try to make anything out of it; there is nothing to make. Then one day there will be a valley orgasm; there will be no peak. There will be only relaxation, but that has its own peak because it has depth. Some day the body will trigger itself into a peak orgasm but that will also be coming; you will just be there."
It's very hard for us to relax, there is so much stress in today's world. The stress accumulates, tension builds in the body, we are often in a low grade state of fight or flight without even realizing it.
We'll explore a dynamic practice sequence that teaches the body how to let go on a very deep level, opening the possibility for the valley and peak orgasm Osho speaks of.
Who Are You as a Sexual Being?
How do you like to be made love to? Many have never even given this a thought. We are so wrapped up in pleasing our partner, making the relationship work, balancing the many responsibilities in our lives, that we lose our connection to the lover within.
Knowing what we enjoy sexually, is the first step in making it happen. It reveals our uniqueness and creates the polarity necessary for sexual attraction and desire.
We'll explore the inner details that make each of us the unique lover we are.
Celebrate Pleasure
Life is a great deal more sensual than most of us would ever imagine. In the final session we'll explore a Tantric ritual that ignites the mystical aspects of this ancient path.
Our senses are the vehicles that bring pleasure in all its forms into our lives.
You will be guided into a realm that may have existed before only in your dreams, as you celebrate the warmth and vibrancy of being fully alive.
Here's what participants are saying . . .
Opening. Prior to BFA I was aware of my own energy but not really. After taking the class, not only was I able to understand the energy but I was able to work with it. Through this process I also began to identify blocks within myself that were sabotaging my own energetic flow. Dawn thoughtfully walks her students through the processes that allow them to rise to their truest potential thereby allowing them a greater connection not only with themselves but with their partners and the world around them. JS
Build your foundation. I have been in this class more than once and each time I learn something new. Dawn has a way getting you to open up, clear out and make space for what ever it is you need. Her intuitive approach works for everyone. I've seen participants from all walks of life respond to her workshops. If you're looking to connect deeper with your partner or yourself and who you really are, "Be Fully Alive" will show you the way. SS
Be Fully Alive changed my life! After taking the class the first time, I said "Yes!" to pleasure and to expressing myself more fully! I since have taken the class 4 times and each time I find more places of expansion and love within myself. MM
This is such a good building block in ones journey in Neo Tantra. I have done it twice and learned more each time about opening up, surrendering and sharing my heart freely with others. Dawn helps one to open one's heart to others and to oneself in such a gentle, loving way. No one is pushed, only encouraged to participate as much as one feels comfortable doing. Dawn is a very intuitive teacher and guide and I would follow her anywhere. She has changed the way I experience intimacy and love, with an open heart, unafraid. What a gift!!! AP
Awakening of my Inner Fire. I was so in awe after my experience in BFA. I literally was a different person after it.. I learned about my energy that was and is always present within me.. this is an amazing weekend, very fun, sacred and awakening.. I felt overflowing if life, love and joy for the present moment. KK
Be Fully Alive begins a process of self discovery in neotantra and to be with the perfect caring and brilliant teacher is such a treasure for the heart!!! This workshop is all about self love and finding ways to get past our blocks to find the pathway to bliss and pleasure. Self knowledge is what is uncovered as well as discovery about the other. Dawn is alway creating new ways to allow us to excavate our minds, bodies and souls....What I learned most was that tantra is all about love...fully and completely. The weekend we start with a foundation and build to with each and every exercise...I learned to connect deeply with just about everyone in the class. Feeling connection with everyone in our lives is possible and real if we allow it...This is a celebration of joy of love and feeling fully alive!!!! Amazing experience moment to moment! LOVE. AR
Deeper and Deeper! I love this class so much I've done it 4 times now! Every time I go deeper with the exercises and I discover more joy and more wisdom in the practice. DL