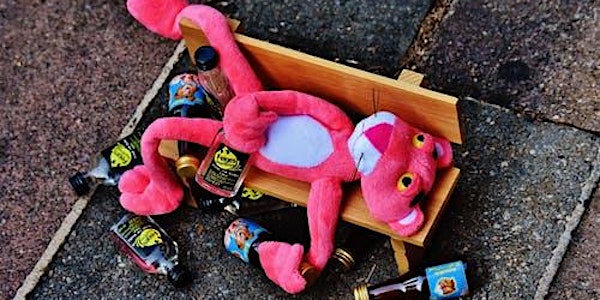 Be Engaging! The Architecture of Interactive Addiction Education
When and where
Location
Liberty Place 313 W. Liberty St. Lancaster, PA 17603
Refund Policy
Contact the organizer to request a refund.
Description
Talking about addiction and the addicted brain are among the most challenging of tasks for the helping professional, particularly the addictions counselor and educator.
Educating addicts of all kinds – as well as their families – about the disease of addiction and how it affects their bodies, minds, spirits and relationships is a task that demands information and creativity to deliver. The challenge is expanded because "addiction" covers a wide variety of experiences
In this training, you will have the opportunity to learn how to "show and tell" the basics of the addiction process, including for both addicted person and the family where addiction is present in a way that is both informing and engaging. Karen Carnabucci, LCSW, TEP, will demonstrate how family sculpture, props, active storytelling and the practice of sociometry and sociometric warm up enhances the engagement of teens, adults and families.
In this training, you will learn:
How to warm up your audience to the topic of addiction through interactive activities.
How to facilitate involvement, discussion and sharing in a non-blaming way.
How to illustrate the dynamics of the addictive process through active storytelling.
How to illustrate the dynamics of the roles that family members unconsciously play in an addictive family -- and often business, school and other settings, as first identified by Sharon Wegscheider-Cruse.
Using simple props to enhance the storytelling and the audience's understanding.
The intergenerational aspects of the addicted family.
Variations to adapt for nicotine, gambling, binge eating, pornography, shopping, internet addiction and similar compulsive activity.
This training is designed for all mental health professionals and professional helpers who deal with addiction on any level, and particularly addictions counselors, addiction educators, group leaders, recovery coaches, clinical supervisors, administrators, youth leaders, presenters and others working in the addiction and recovery field.
It also will be useful for educators, life and business coaches, physicians, nurses, clergy and other professionals and paraprofessionals interested in experiential psychotherapy and experiential learning.
Tuition
Tuition is $85 for all-day training if registered by March 19, $105 after. A limited number of partial scholarships for attendees from non-profit organizations may be available; please contact Karen for further information.
CE and psychodrama credits
Karen Carnabucci, LCSW, TEP, and Companions In Healing are approved by the Pennsylvania State Board of Social Workers, Marriage and Family Therapists and Professional Counselors to offer continuing education for social workers, marriage and family therapists and professional counselors according to Pennsylvania Board Approval #SWPR-004002.
These training hours also may be counted towards the Certified Psychodramatist credential as approved by the American Board of Examiners In Psychodrama, Sociometry and Group Psychotherapy.
Training hours may be counted towards certification approved by the American Society of Experiential Therapists.
You may be able to submit this certificate for credits in another helping discipline or in another state. Please contact your respective state board for information.
How to register
You may register in one of two ways:
Send check to Karen Carnabucci, Liberty Place, 313 W. Liberty St., Suite 251, Lancaster, PA 17603.

Register online at Eventbrite here.