Description
All of us recognize that person--the one who walks into a room and just owns it. When we see these people we think to ourselves that this individual must be intellectually competent, venerated, and a true success. What is beneath is all? The answer to that is positive self-esteem. Confidence is a feeling of self-assurance that one utilizes to accomplish a task. With it, a person can accomplish great things--get the job, succeed in school, etc. Without it that same person may continue to be one's own biggest roadblock. One may have the knowledge and skills to be great at something, but without believing in oneself, all may be for naught. At the core of confidence is self-esteem. This presentation will discuss confidence along with seven key ways to improve self-esteem.
This free event is appropriate for community members, parents, teachers, students, and professionals and includes 1.5 free CEUs for social workers, professional counselors, marriage and family therapists, psychologists, and nurses. Check in will be from 6:30-7:00 PM. Advance registration is requested.

About the Presenter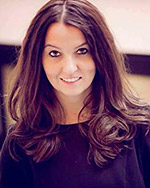 Kasia Wereszczynska, MA, LCPC, RYT, is a Clinical Counselor, Speaker, and Yoga Instructor at Counseling Speaks with experience in working with children, adolescents, families, and adults. Originally from Poland, Kasia has developed an appreciation for different cultures. She works to build a healing environment that helps facilitate personal growth and positive change. In addition, she empowers her clients by helping them set and achieve realistic goals in a nonjudgmental atmosphere.
Kasia has an extensive training and experience in crisis intervention, cognitive-behavioral therapy, and positive psychology. Her areas of specialty include anxiety, depression, life transitions, addiction, trauma, self-esteem concerns, and stress management.
Kasia has provided counseling to a culturally diverse population serving the south side of Chicago and the north shore area. She has a history of working in various settings including the mental health court system, hospital emergency room, community mental health agencies, and both inpatient/outpatient psychiatric hospital settings.