Description
We're interested in helping artists learn to use technology to expand their definition of art and in helping tech peeps learn to be more artistic and creative! Wherever you are on that spectrum, we invite you to join us for our Fall intensive workshops!
Introducing "Be Bold(er)," part of a series of mini- School of Machines, Making & Make-Believe

courses we've put together to help get you started!



The main goal for this four-week online mentorship program is to explore hands-on what it means to be bold in the modern age, to get past your creative insecurities,

and to begin to create more of the kinds of work you wish to see in the world!



No experience necessary, come as you are.
___________________________
Navigating your place in the world can be complex.
Are you producing the kinds of creative work you wish to see in the world? Are you doing it as often as you wish you were?
How can your work benefit from you just being bold(er)?
This class is an invitation for creative microdosing on being bold!

In this course, we'll

lay out the arguments for boldness through

creative examples from art, technology, and design.
Through in-depth discussion, weekly assignments, and encouraging support, together we'll investigate what happens if you give yourself permission to be bold(er) and the positive impact it can have on your life and work. Will it result in- Happiness? Producing more creative work you're proud of? Feeling excited and alive? We think so.
Join us and see!
Note: All classes are live but if you need to miss one, not to worry, they will all be recorded and available for playback.

Note: Dates have been updated

Tues.

Jan.

22, 7pm - 10pm
Tues.

Jan.

29, 7pm - 10pm
Tues. Feb. 12, 7pm - 10pm
___________________________
* Discuss examples of boldness at the intersection of art, creative technology, and design.
* Work through creative insecurity.

* Through hands-on experience of getting out of your comfort zone, what it means to be bold.

* Build confidence by doing.
*
Create work to express yourself in nonsensical and meaningful ways.

* Know what a supportive community feels like.

___________________________
People who have creative ideas burning inside them but could use a little encouragement to help get them out into the world, and those who know they have something to express but they're not quite sure what or how.
___________________________
* This is an online course. Participants should have a computer accessible to view the course and complete assignments.

* No prior experience necessary.
* Small class, up to 10 attendees.
* Women and persons from LGBTQ+ and other underrepresented communities in the tech field highly encouraged to attend.
___________________________
FEES
Students €135
Spaces are limited. Grab your ticket today on Eventbrite!
For alternative payment methods, message us at: info[at]schoolofma.org
___________________________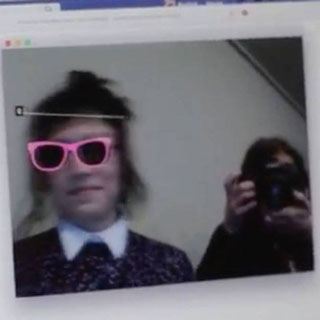 School of Machines, Making & Make-Believe was founded by Rachel Uwa. Rachel is an artist, educator, and organiser whose background is in audio engineering and vfx compositing.Over the past 15+ years she's lived in and organized social justice and tech communities and events big and small. She feels compelled to help bring these two worlds together and make the tech world less daunting and more diverse, inclusive, thoughtful, and fun.
Rachel's biggest desire is to see people living the lives they dream of living rather than the one they feel they ought to. If that dream life is more artistic, creative, socially-engaged, technology-embracing and connects humans to each other and to themselves, well, all the better.

http://schoolofma.org/