Description
Helen Dowler, former Hewlett-Packard (HP) executive, will share with you tips and tricks on how to leave a strong and positive impression in the business world. This interactive and engaging seminar will provide you with different ways to approach common and not so common situations to your benefit. If you are in the business world or are interested in pursuing a business career this is a can't miss event.
About Our Speaker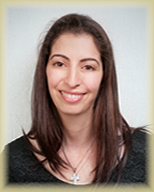 Helen Dowler has navigated the business world for 20 years, including 10 years at Hewlett-Packard. In addition to her MBA from Clark University, she completed the Stanford University Innovation & Entrepreneurship Program. The organism known as Corporate America is fascinating to her, and she enjoys sharing her learnings and experiences with others to further their careers.
---
USF is an Equal Opportunity/ Equal Access/ Affirmative Action Institution. Please notify USF CONNECT, 3802 Spectrum Blvd., Suite 100, Tampa, FL, 33612, call 813-974-1082, or email Stephanie Ashley at sashley1@usf.edu, a minimum of five (5) working days in advance, if an accommodation for a disability is required.

Disclaimer: The University of South Florida and USF Research Foundation, Inc. are committed to the free exchange of ideas, reasoned debate and intellectual dialogue. Speakers and scholars with a diversity of opinions, perspectives and professional experiences are invited to the campus to provide the community with important or differing points of view, some of which may be deemed controversial. The views, opinions and conclusions of those invited to speak on the campus do not necessarily reflect the views of the university administration or any other segment of the university community. Nor are those invited to speak on campus necessarily authorized agents or representatives of the University or Research Foundation. The use of University or Research Foundation facilities for an event or presentation does not constitute an endorsement by the University or Research Foundation of the views, opinions and conclusions of those invited to speak.