Be at the Table, Not on the Menu: Public Policy for Social Enterprise

Wednesday, October 30, 2013 from 1:00 PM to 2:00 PM (CDT)
Event Details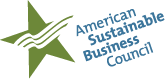 Be At The Table, Not On the Menu: Public Policy for Social Enterprise
Join us for an interactive conversation with the American Sustainable Business Council (ASBC) about how you can effectively participate in the policy process – be it at the local, state or federal level. This introductory webinar will focus on learning the rules or ABC's of the policy world - formal and informal – and how your company or organization can help shape the outcome of legislative and regulatory decisions that matter to your constituents.
As social enterprises grow in importance, it's critical that they begin to play a more active role in ensuring that tax, investment, and economic development policies reflect their values and priorities. This webinar will present a few case studies of how social enterprises have affected the policy process, and offer insights into how to interact with your elected representative and other government officials. We'll also focus on strategies for mobilizing your constituencies and making sure the media knows about your views on important issues.
About the Presenter
Richard Eidlin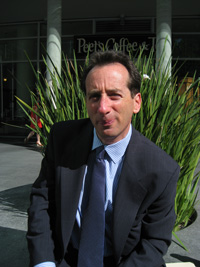 Richard is the Policy Director and Co-Founder of the American Sustainable Business Council (ASBC), a national coalition of business networks and businesses committed to building a vibrant and sustainable economy. ASBC was founded in 2009.
In his spare time, Richard directs the Greater Good Academy, a business development training program for early stage entrepreneurs in how to build triple bottom line businesses. He serves as an adjunct faculty at the University of Denver, teaching Environmental Policy. He is a board member of the Rocky Mountain Employee Ownership Center.
Richard served as the national Business Outreach Director for the Apollo Alliance from 2005 to 2009. He consulted to the UN Environment Programme for several years in the early 1990's on sustainable development programs and attended the 1992 Earth Summit in Rio de Janiero. Richard worked in the renewable energy industry for ten years, focused on promoting legislation and regulations that helped to create new markets for solar electric systems. Richard co-directed the Colorado chapter of the Clean Tech for 2008 Obama campaign and advised candidate (Governor) Bill Ritter on renewable energy issues.
He earned a Masters in Public Policy from the University of Wisconsin. Richard lives in Denver, Colorado with his wife, Heather.
Organizer
Since its inception as The National Gathering for Social Entrepreneurs in 1998, the Social Enterprise Alliance (SEA) has been the champion and key catalyst for the development of the social enterprise sector in the United States. Our vision is for social enterprise to reach its potential as a force for more effective and sustainable social impact. We empower social enterprises with the tools and resources they need to succeed, and work to foster a social enterprise ecosystem in which they can thrive.