Description
Join us for this FREE Family Open House:
Be an Ornithologist!
Sunday, April 28, 2019, Noon to 4 p.m.
This program is for the birds—and explorers of all ages!
Meet the Philadelphia Discovery Center's ring-necked dove

Test your bird call and feather ID knowledge

Craft an owl mask and birds' nest

Learn about bird conservation in Philadelphia's neighborhoods

Take a close look at the Wagner's historical bird collection, including an ivory-billed woodpecker, golden eagle, and a flamingo from the Philadelphia Zoo.

Philadelphia Metro Wildlife Center will present a live fish crow and turkey vulture, and raptor skulls. The Wagner will complement their raptor skull collection with some passerine skulls, too!
Come any time between 12 p.m. and 4 p.m. for science and exploration in our lecture hall and museum. Activities are geared toward children 6 to 12, but all ages can enjoy this event. The event is also a great opportunity for anyone who wants to visit the Wagner and its 100,000-specimen natural history collection on a weekend.
Free event; for those who would like to donate to support our programs, we suggest $10 for adults and $5 for children.
This event is part of the Philadelphia Science Festival!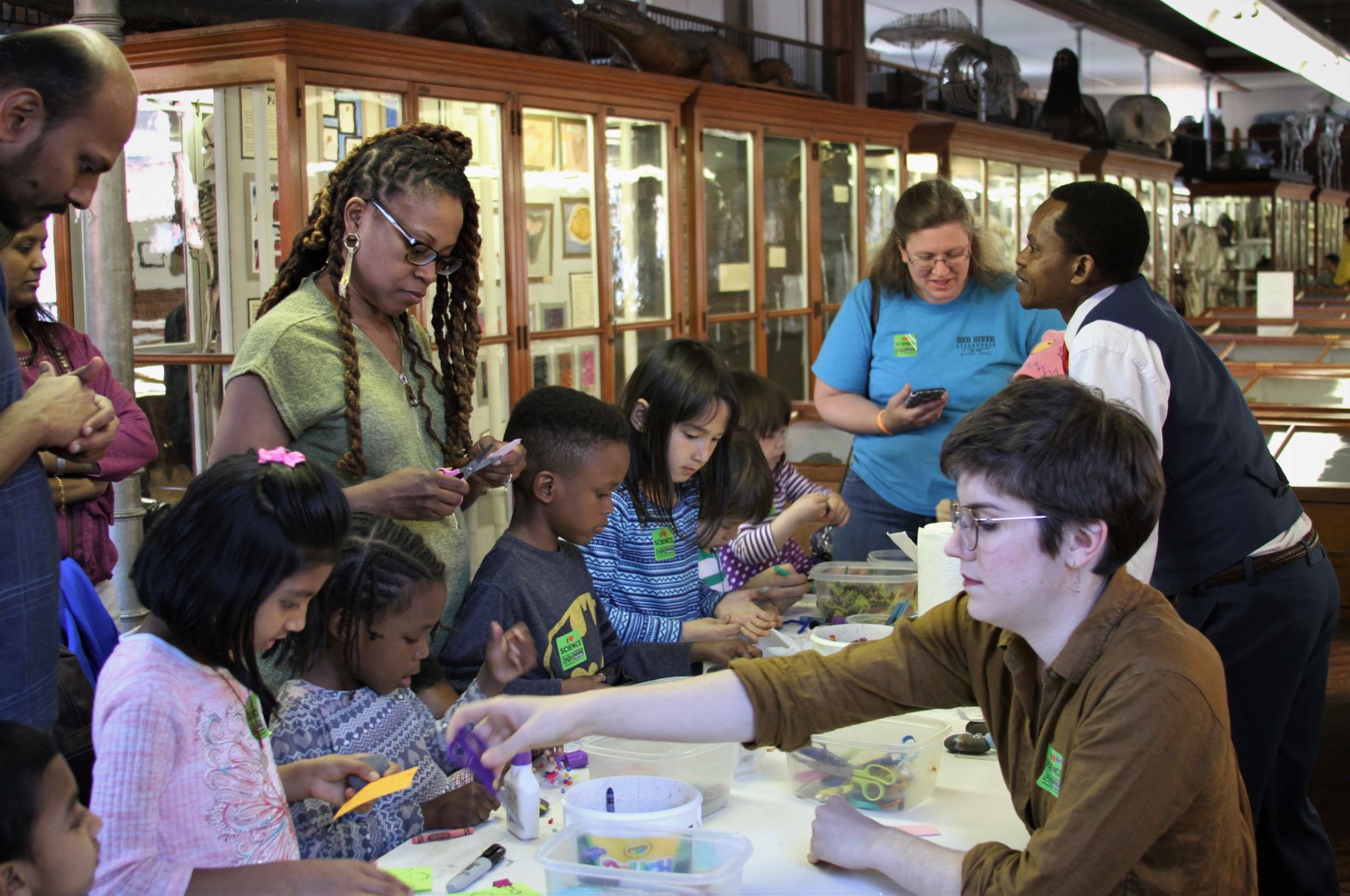 Children decorate and name pet rocks in the Wagner's museum at Be a Geologist! in 2018.