BE a "TED-Worthy" Communicator: John K Bates' World-Famous Speaker Bootcamp
When and where
Location
Herb Alpert Education Village The Capshaw-Spielberg Center for Arts & Educational Justice (Leadership Center, 2nd floor) 3131 Olympic Blvd. Santa Monica, CA 90404
Refund Policy
Contact the organizer to request a refund.
Description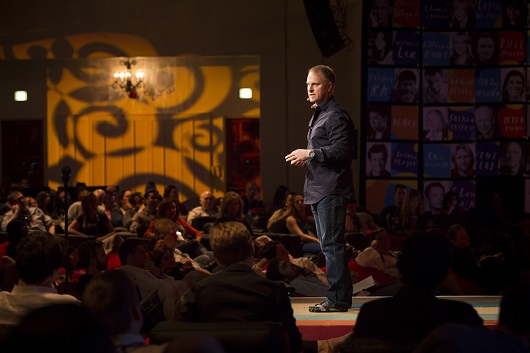 March 26th: Doors at 12:30, event begins promptly at 1pm - Post event Mingle from 4-5pm. Santa Monica, CA with Ample Free Parking!
This event will launch The Speakers Bureau Special priority will be given to participants of this event to audition and join.
"You have something truly awesome to share with the world. I'm here to bring that out of you so it can live and make a real difference in the world we inhabit, together!" - John Bates
Photo: Marla Aufmuth
You will learn how to make all of your communications "TED-Worthy" and get more of what you want, more of the time in this Internationally Acclaimed, and highly entertaining master class.
You will learn how to use Human Evolutionary Biology and Human Neurophysiology to:
Make the very most of every word you speak, and why it works

How to get what you want with a new level of ease

Stand out from the crowd and be remembered

Get over your fear and anxiety around public speaking
You will come away thrilled with your new outlook and abilities.
UP YOUR GAME! What you will learn is applicable when speaking, pitching your business, raising venture capital, marketing, presenting, selling or even talking by the water cooler with 1 person, 7 people, 70, 700 or 7000. And, you'll have a lot of fun.
Bring a pencil/pen and a notebook - you'll be happy you did.
(If you don't know about TED.com talks, you'll be happy you do now!)
People regularly call John's "Creating 'TED-worthy' Pitches, Presentations and Communications" the best communications training they have ever received.
Rave reviews from top level execs at the Volkswagen Electronics Research Lab, Prescience International, Stone Brewing Co., Motorola Solutions, the Johnson & Johnson Innovation Labs in Silicon Valley & Boston, Janssen Labs in San Diego, LAZ Parking, DudaMobile, the American Embassy in Slovakia, Telefonica along with top reviews from TEDxHoboken, TEDxFulbright, TEDxVilnius, and many more assure you your time will be well spent.
You will get the secrets and tools that have allowed John to be an award winning public speaker since high school, co-found or be a very early employee at numerous startups, raise hundreds of millions in venture capital, fail big, succeed big and travel the world. You will benefit from his experience and expertise with individuals, corporations, government agencies and non-profits all over the world.
Everyone from novices & beginners to top notch Keynote Speakers raves about what they get out of The World-Famous: Creating 'TED-Worthy' Pitches, Presentations and Communications.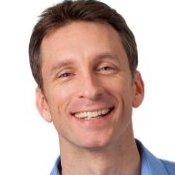 "John Bates is an extraordinary speaking coach. He has personally coached me on how to take my own speaking from good to great. TEDx was my best presentation to date, and it is all because John coached me on making it that much better. The proof is in the pudding." - Mike Michalowicz,Professionals Speaker, MSNBC TV Personality, and Author of the Pumpkin Plan and the Toilet Paper Entrepreneur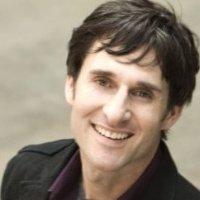 "The investment in John was a huge investment in myself. Not only did he give me powerful tools and advice to build a more effective TED Talk, but what I learned is now being incorporated into my longer format presentations and the results are immediate. What John teaches has improved the experience for both me and my audience which then spills over and adds credibility to decision makers who choose to hire me." - Dave Carroll Creator of United Breaks Guitars, Viral Video Sensation, Author and World Renowned Professional Speaker.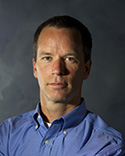 "We first heard John speak to a large group in 2013 and found his presentation outstanding. Our fast growing, public healthcare company has a great technology platform and we immediately knew we could use John's help in perfecting our story. We found John to be helpful in all of our communication phases, from one on one meetings, to small groups, and especially for me, in large presentations. It is without hesitation that we recommend John and we are honored to write this recommendation on his behalf. We think his services can be especially helpful for leaders to connect with their respective audience, including investors, employees, customers or small teams." - Jim Schutz, Chief Operating Officer at Occulus Innovative Sciences
Doors at 12:30, event begins promptly at 1pm
Post event Mingle from 4-5pm.
We will be videotaping and taking still photographs during this event. By your presence at the event you have given your consent for video and/or photographs of your activities to be used by Executive Speaking Success and its affiliates for product, promotional, educational, and entertainment purposes.
~~~~~~~~~~~
Further praise for John Bates from select clients.
Swedish Amerian Chamber of Commerce, Los Angeles
"Sprinkled with jokes and a contagious energy, John managed to captivate the audience during the entire 1.5 hour workshop and left them with valuable advice as well as a willingness to make a difference. John has a fantastic and inspiring personality with the ability to both entertain and educate the audience at the same time.
May 2, 2013, SACC was John's client
Jim Tenuto Owner at Renaissance Executive Forums San Diego
"For sixteen years I have chaired and facilitated CEO and Key Executive forum groups and have brought hundreds of speakers in to discuss a wide variety of topics.
John Bates was, simply, one of the best presenters...er...performers we have ever had the pleasure to hear.
The group usually allows speakers 90 minutes. They kept John in the room for nearly two-and-a-half hours, a testament to the importance and significance of his message."
April 5, 2013, Jim was John's client
Melinda Richter CEO, Prescience International
"John first coached me on my TEDx presentation. Not only did he coach mad TED presentation skills in an incredibly efficient way, but he felt my battle scars... and he inspired me. Since then, I've also brought him in to work with my team for a variety of work, and they have all felt the power of John. He will be a life long partner in business and in life."
January 22, 2013, Melinda was John's client
Itai Sadan Co-Founder & CEO DudaMobile
"John has the amazing capability to teach you how to turn facts into a compelling and engaging story that will leave your crowd asking for more. I highly recommend John's services, especially if you are presenting to customers, investors at events etc. It has been a pleasure working with John and worth every minute I could get from him."
November 16, 2012, Itai was John's client
Jennifer Ables - Executive Director Soldiers Who Salsa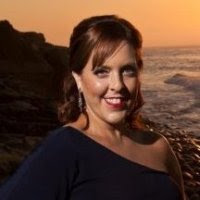 "I attended one of John's seminars and took several pages of notes, intending to use them as soon as I got a chance to speak to a group about our non-profit work.
Whether I am presenting to a small group of 4 or 5, or a large group of more than 100 people, I have been able to edit my presentation style to be more comfortable and confident, but also to better connect with my audience. As the saying goes, it's not what you say as much as it is HOW you say it, and John really makes some insightful points on how to improve your presentations.

It's difficult to be "brief" as I feel that I learned so much from John. Thank you for all the coaching!"
August 5, 2013, Jennifer was John's client
Paul Witkay Founder & CEO, Alliance of Chief Executives
"To whom it may concern;
As the Founder & CEO of the Alliance of CEOs, I am very pleased to recommend John Bates and Executive Speaking Success to your group. We have asked John to speak a number of times to our Alliance CEOs because his message resonates with our CEOs and his experience is exceptionally valuable and relevant. Most importantly, we receive great feedback from our members when John speaks.
Sincerely, Paul Witkay, Alliance of Chief Executives"
Jonathan Wolske Culture Evangelist at Zapposinsights.com
"John gave me more great advice in a one-hour coaching session than a lot of would-be coaches have given me in a lot longer time frame. John really knows speaking and story-telling and I feel even more confident that my first Tedx talk will be memorable and high-impact!"
Mark Dewey Venture Capital + Angel Investment Analyst
"I have spent the last few years searching for someone with John's set of skills to help push our show over the edge. What he did to improve our team and over 30 of our speakers has been unmatched by anyone in the industry. My success is truly linked to the time he spent coaching our group."
Pina De Rosa Mindset Effectiveness Expert at Gratitude International
"If anyone reading this looking for an amazing TEDxcoach and overall Speaker Coach, here's what I say to you: you will be in the best hands with John! Definitely work with him!!"
And, from a recent email to one of the event organizers at Janssen Labs in San Diego from an attendee who knew her:
"Thanks Madelaine, it was so very nice to see you! Actually one of the best speakers I have ever heard."