Be A Friend of Jesus: LCSC Life in Christ Retreat - 07.22.2017 Batch XVI
Description

Experience the joy of being part of a bigger family.
Live Christ Share Christ is an opportunity for you to come share, pray, have some fellowship and get to know Jesus Christ more intimately... and ultimately become a friend of Jesus! LCSC offers you a truly Spirit-filled Christian life.
Everyone is invited to register and attend our Life in Christ Retreat. The retreat is FREE but the seats are limited. We encourage you to register early. Hey, don't forget to invite your family, friends, neighbors and co-workers... SHARE Jesus to your friends!

Come... see... be part of something great!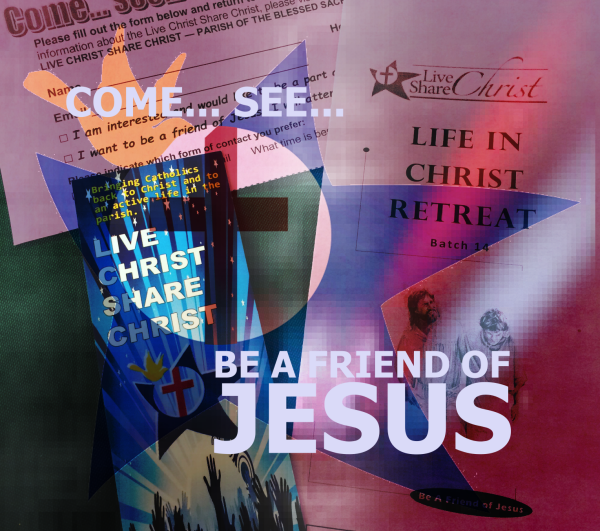 BE A FRIEND OF JESUS
July 22, 2017 (8:00am - 5:00pm)


Session 1: Jesus the Messiah
Session 2: Called To Witness
Session 3: Repentance and Faith
Session 4a: The Gifts of the Holy Spirit
Session 4b: Worship and Vocal Prayers
Session 5: Growing in the Spirit