Description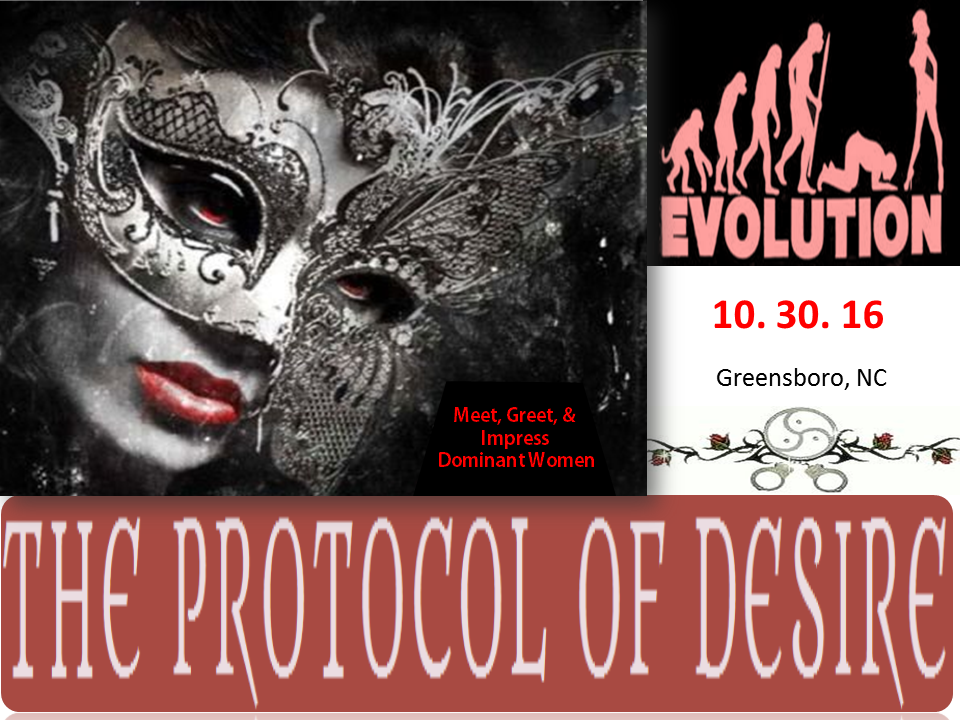 Female-led BDSM, Fetish, Kink, and LGBT Group Tour for those curious or participating in D/s relationships. The The Protocol of Desire is coming to Greensboro, NC!! .
Meet, Greet, and Impress the Dominant Women at a discreet festive and fun holiday party. Oct. 30, 2016
These highly skilled, sensual, and sophisticated Dominant Women are stopping by to educate and encourage on the art of BDSM as a lifestyle & practice. This is a rare opportunity to be in their presence and we thank them for taking the time out of their busy schedule to stop in Greensboro, NC.
Built on nexus of ancient traditions, BDSM (Bondage & Discipline / Domination & Submission / Sadism & Masochism) prioritizes habits / rituals that provide physical, intellectual, spiritual and emotional connection. Many people have discovered this ancient art gives them the tools to fundamentally relate to reality.
Dominant/submissive (D/s) relationship dynamics honor the constant flow of energy exchange. Discipline games are deliberately designed around punishment/reward techniques to empower the evolution of a person's ego. In this co-created passion an intentionally safe, sane, and consensual space of non-judgement is made open for scripted spontaneous play, experimentation, expression and growth.
Surrender offers the satisfying reward of being seen, heard, and valued. Individuals report ...
-feelings of acceptance and love
-freedom to explore creative expression
-orgasms beyond wildest dreams
-healing from little "t"-traumas
-healing from big "T"-Traumas
-managing anxiety/depression
-connection to self, partner, & God
-clarity about life purpose
-experience of spiritual transcendence
For more info visit: The Protocol of Desire
This event is for the curious, the submissive, the servant, the kinkster, the experienced player, the brave exhibitionist, the freak. Couples welcomed. Tickets are limited.
Due to the holiday season, this will be a costumed masquerade with music, entertainment, and prizes.
Feel the adventure and dress to impress. Click on tickets to see ticket descriptions.
Questions? Email merciimarx@gmail.com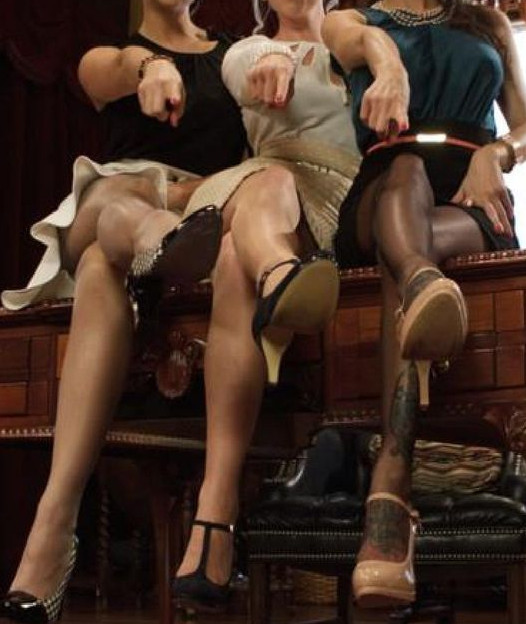 For additional pictures of past events click HERE