Be expertly guided in BDSM scene play from the comfort of your home. Bring a partner or pick up skills for later play!
About this event
BDSM For Beginners (Level 2) Scene Play !
**Please note: you must have either attended LEVEL 1, purchased the recording, or plan to purchase and watch the recording before you can attend this level 2 class**
Since the debut of Fifty Shades of Grey, more and more people have been discovering the beauty and power of BDSM.
While this has brought a lot into the mainstream, there is still so much that is misunderstood about this deep art form.
In this 2-hour online experiential class, you will go deeper than you did in Level 1, and learn more about this art form.
There will be various demos. And you'll be guided through scenes you can create--from the comfort of your own home.
What You Will Learn:
Roles and responsibilities of Dom/Sub archetypes
How to talk about needs and consent
How to set boundaries
Dom skills to activate the submissive's nervous system
Sub skills to surrender and receive
Scene prep and scene execution
Different instruments and props
Rope, sensation, and impact play techniques
Psychological play
And more, including time for Q&A
Scenes We Will Create:
Rope Play - Various types of rope ties and techniques on how to use them. Learn the psychological impact of rope. There will be a demonstration so you can hear from the Dom and the Sub.
Sensation Play (no impact) - This is a lovely entry point. You'll learn about different instruments such as a pinwheel, rabbit fur, and how to use a blindfold.
Impact Play - Learn some simple, light spanking techniques.
You'll walk away with a deeper and more nuanced perspective on this artform that has been so widely seen in popular culture. And we're betting you'll feel pretty buzzy too. It'll be fun!
Some Frequently Asked Questions:
Q: Can I attend this if I haven't done level 1?
A: You will need to watch the Level 1 recording (or have already attended level 1). There are foundational teachings and practices from Level 1 that are a prerequisite to this class. You may purchase a ticket that includes the level 1 recording in order to attend this live class.
Q: What is BDSM?
A: BDSM is a consensual activity that involves dominance, submission, bondage, and other related activities. It is entered into with consciousness, with consent and boundaries of all involved, and with clear agreements. And it can often lead to quite cathartic and sensational experiences for all involved.
Q: What will this class consist of?
A: The class will take place online and will include expert instruction, demonstrations, and experiential practice over zoom. You'll be able to practice live, and also take home with you some exercises.
Q: Do I have to participate in the exercises?
A: No. BDSM is firstly about consent, so please don't do anything you don't want to do. You are more than welcome to be a casual observer. Video on/ video off, whatever's most comfortable for you.
Q: How will I do exercises over Zoom?
A: The exercises the facilitator will offer are ones you can do in a Zoom breakout room. You can be randomly paired with someone, or can choose to pair with a friend. And if you're attending with your partner, you can choose to do the exercises together. Or you can sit back and observe. Whatever works for you. It's going to be straight forward and fun.
More questions? Email us at help@tantrany.com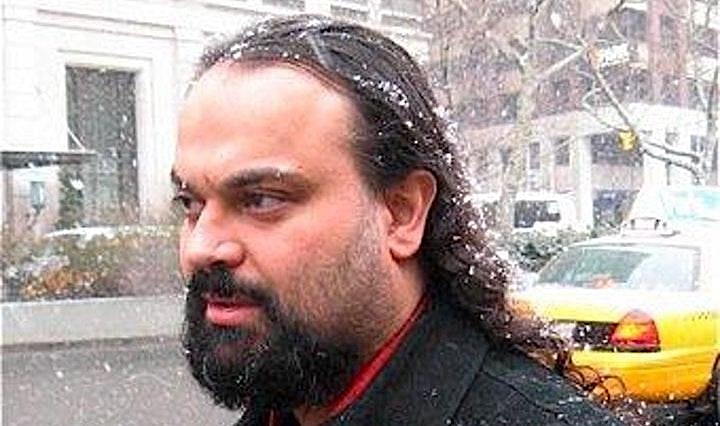 Om Rupani has been teaching workshops in BDSM, Man-Woman Relating & Tantra for over a decade. He has taught all over the United States and on 5 continents. In 2017, he published his book on this topic, "Prerequisites to Ecstasy."