BDPA NJ December Free Webinar (Build Solutions Without Writing Code!)

Wednesday, December 18, 2013 at 8:00 PM (EST)
Event Details
Build Automated Solutions Without Writing Code! 
Date: Dec. 18, 2013
 (From 8pm to 9pm EST)
COST: FREE
Presented by Boomer Technology Group & Network Automation

(This webinar will showcase Automate 9 software ease of use. Learn how to configure simple to complex automation tasks for any windows environment. Tasks range from Batch Processing, VMware Tasks, Web & Screen Scraping, System Monitoring, Report Generation and Distribution, Application Integration, Change Management and Integration of other script types such as JavaScripts, VBScript, Cscript, AppleScript, etc.) For details click here.
 (REGISTRATION OPEN UNITL START OF MEETING)
WHERE:  https://join.me/bdpanewjersey
Conference call number: +1.805.309.5900
Conference ID: 825-013-186#
MEETING ID: Displayed above. The Webinar is Voice Enabled.
Today, BDPA-NJ continues to build its membership and to provide even more meaningful programs and opportunities for our members, our communities here in New Jersey and for our corporate and strategic partners. Please visit our Events Calendar so that you may attend our next event and visit our Membership page to find information about joining BDPA-NJ. Together we make the difference.
Share this event on Facebook and Twitter !  

We hope you can make it!

 
Cheers,



BDPA New Jersey (www.bdpanewjersey.org) E-mail: Marketing@bdpanewjersey.org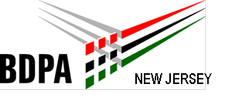 Organizer
BDPA New Jersey  Chapter is a 501c3 non-profit, tax-exempt organization, which was organized to contribute to the development of professionals in the Information Technology industry and to extend this knowledge and experience to others in their respective communities. (www.bdpanewjersey.org) 
Our Vision
"Be a powerful advocate for our stakeholders' interests within the global technology industry."