Description
"Tajuana Ross #1 BEST SELLING AUTHOR, KEYNOTE SPEAKER, CERTIFIED BRANDING COACH & LINKEDIN GHOSTWRITER TO THE STARS
Speaker: Tajuana Ross, "The LinkedIn Professor"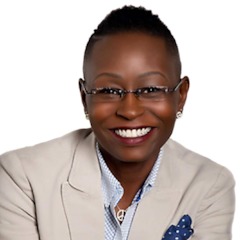 Conversation with The Linked-In Professor Tajuana Ross
#1 Best Selling Author, The Linked-In Professor Tajuana Ross advises Harold Lee Rush on how to get better results from this business platform. http://www.getoveryourselfcoaching.com/
https://www.podomatic.com/podcasts/oldsoul/episodes/2017-07-24T18_34_25-07_00
We are EXCITED to announce that Tajuana Ross will be presenting her VERY popular presentation titled:
"How to Go From Hunter to Hunted on LinkedIn"
You will want to bring plenty of paper and pen (even your laptop) to this event because Tajuana is going to share with you information and data that will literally change your outlook on how you approach LinkedIn.
This personal and engaging presentation will be filled with tips and information on how anyone can develop a LinkedIn profile that can strategically ensure financial career success.
For additional details, please click on the Eventbrite link below to attend, as pre-registration is required.
This conversation will take place on Thursday, May 18, 2017
The agenda is below; seating is limited, so register today!
5:30 pm – 6:30 pm Networking & Refreshments
6:30 pm – 7:30 pm Presentation
7:30 pm – 8:00 pm Network & wrap-up