BDM Sales Mastery Workshop: The Ultimate Event for PM Sales Professionals
About this Event
>>> WATCH THE EVENT PROMO TRAILER <<<
Can you confidently redirect prospect objections?
Do you know how to identify the emotional triggers that are driving each prospect closer or further from the sale?
Negotiating fees... are you winging it or executing a plan?
This live event is designed to take experienced sales professionals from good to great by providing the tools, tactics and CONFIDENCE required to become a sales powerhouse.

Specifically, this master class will cover:
How to Get Comfortable Using Video in Sales
Design Your Dream 100 Target List and Intentionally Target Investors
Selling Based on Customer Personality Types
Ninja-Like Objection Handling
How to Practice Sales Like the Pros
Goal Setting, Activity Quotas, and Accomplishing Your Goals With a Winning Mentality
Qualifying Your Prospects - Focus on the FAT Deals!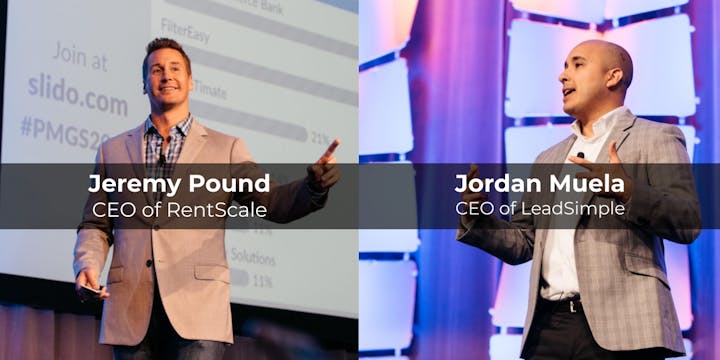 Jordan and Jeremy combine over a decade of experience in sales and property management that translates to an unparalleled level of experience around what actually works in closing owners and rent rolls.
Jordan Muela is the CEO of LeadSimple and has over a decade of experience in helping property managers grow. You can read Jordan's full bio here.
Jeremy Pound has built the sales playbook for some of the fastest growing property management companies in the nation.
Pas interviews Jeremy and Jordan have done together: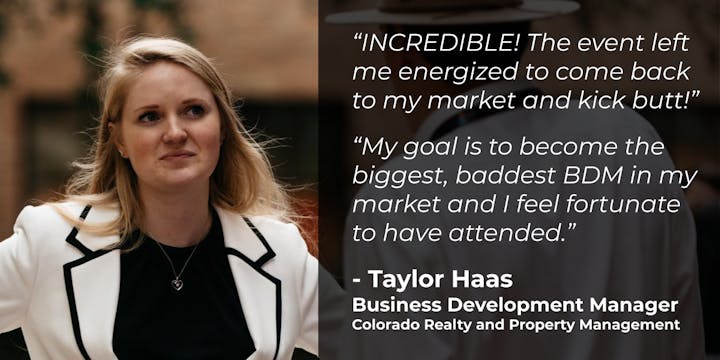 "The month after working with RentScale was record breaking in terms of new sales for our company. I see that trend continuing because of the consistent process we now have."
- Ben Sencenbaugh, The Realty Medics
Frequently Asked Questions:
Who is this event for? Property management sales professionals - typically that means a business development manager - in some cases that could also be the company owner if they are currently acting in that capacity within their company.
Where is the event located? Downtown Nashville, TN
What time does the event start and end? Breakfast will be served at 8:00 and the event will end just after 4pm. Drinks and networking will follow.
What is the event refund policy in case I can't make it? No refunds will be provided.