Description
Your Strengths, Your Success & Results with Strength-based Leadership
CliftonStrengths is an assessment tool to help you become aware of the natural ways you think, feel and behave. Millions of people around the world have completed the CliftonStrengths assessment — formerly named Clifton StrengthsFinder — to discover what they naturally do best and learn how to develop their greatest talents to optimize success opportunity for work and life goals.


This session will use CliftonStrengths assessment to help you explore what your greatest talents are, and how to further develop your natural ability in order to apply your strengths impacting results. Discover your strengths and use this tool to unlock the potential of yourself and team.

Participants are encouraged to bring their "Top 5" strengths to the class for optimal experience and benefit. Assessment cost is $19.99 and should be done separately, directly with CliftonStrengths website. Complete & submit to Ron@BESThq.net prior to 2/21 to receive a complimentary review by the facilitator.
Enjoy coffee and breakfast by Red Tomato!
You can earn 1 CEU and/or Contact Hour for this class
---
PRESENTER: Kelley Tralle, Change Management Lead for Multco Align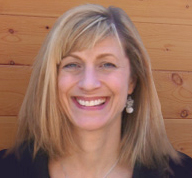 Organizational Development work is Kelley's niche, as she collaborates with county leaders to assess needs and deliver strategic support. She delivers training curriculum focused on
development
of business skills and strategies related to management, leadership, operational standards, quality assurance, finance, and staffing.