Description
BD Live!
Watch how business development experts meet and interview a client in real time.
For old pros and newcomers alike, this workshop will demonstrate the power of effective business development for professional service firms.
More than just a presentation or panel discussion, this workshop will feature LIVE interviews between a representative from OSU Capital Planning and a panel of BD experts. Come and witness successful business development happening right before your eyes!
Participants will watch and learn from business development professionals as they demonstrate:
Different strategies for conducting a successful meet-and-greet between a potential client and a firm's BD professional
BD basics including networking and effective listening
Sophisticated tactics for creating and communicating a unique value proposition.
The importance of establishing and fostering business relationships early
The DO's and DON'T's of business development
Join Libby Ramirez of OSU Capital Planning, moderator Kacey DeLucia, and a panel of business development pros for a lively demonstration of BD in action, questions and answers, and a moderated discussion.
BD Experts/Panel:
Bjorn Clouten, AIA, LEED AP BD+C
SRG Partnership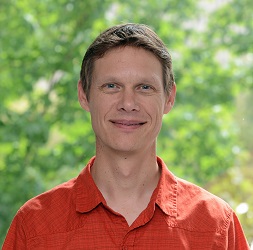 With 19 years of experience, Bjorn's proven abilities in project management, documentation and construction administration expertise come from a wide range of experience in all project phases for many project types, including highly complex projects. Bjorn is deeply knowledgeable about project phasing and building performance. He is also SRG's BIM/CAD manager with particular strength in ensuring that systems, consultants and architects work together seamlessly to guarantee accurate, successful project implementation. His strength and leadership in the implementation of BIM is rooted in his comprehensive, firsthand knowledge of project development. As SRG's BIM/CAD manager since 2003, his expertise repeatedly leads SRG's design teams to produce highly sophisticated contract documents that ensure a well-coordinated implementation strategy.
Brian Shoemaker, LEED GA
Senior Project Manager, P&C Construction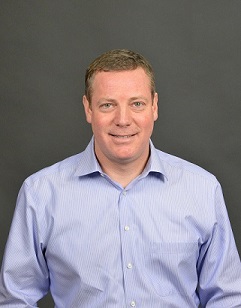 Brian is a Senior Project Manager and Business Development leader at P&C Construction with over 17+ years of experience in the Construction industry. He received his Bachelor of Science in Civil Engineering from Portland State University. Since joining P&C in 2004, Brian has specialized in Design-Build, Negotiated, and CM/GC projects with a focus on Healthcare, K-12 Schools, and facilities for the Non-Profit sector. He administers P&C's on-site mentorship/internship program for ACE Academy students and college-level Construction Engineering Management (CEM) students. Brian is also actively involved with the Associated General Contractors (AGC) Oregon-Columbia Chapter and serves on the Board of Directors.
Nick Collins, PE, LEED AP
Principal, PAE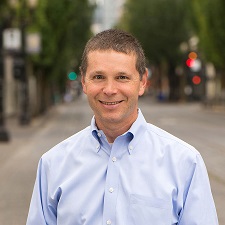 A principal at PAE, Nick has nearly 20 years of experience in mechanical engineering and sustainably focused design. He has provided expertise for 18 LEED rated or registered projects. Nick is also highly experienced in energy modeling and commissioning to help ensure the most resource-efficient buildings. He is an adjunct professor at Portland State University's School of Engineering, the immediate past president of ASHRAE's Oregon Chapter, and recently earned his certification as a GeoExchange Designer. He holds a Bachelor of Science degree in Mechanical Engineering from Brigham Young University and is a registered professional engineer in five states.
Moderator:
Kasey DeLucia, FSMPS, CPSM
A/E/C Marketing Consultant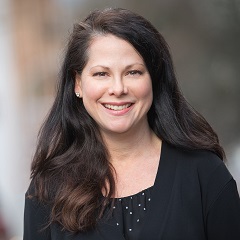 Kasey has been involved in marketing and business development in the A/E/C industry for over 20 years.
She assists clients in their efforts to identify potential client and business prospects; qualify, track and prioritize pursuit opportunities; and identify and develop marketing strategies in order to obtain a competitive position in the industry.
As a graduate from the University of Oregon, Kasey is a Fellow and Certified Professional Services Marketer (CPSM) through the Society for Marketing Professional Services. She is a past SMPS Oregon Chapter President and has chaired numerous local and national SMPS committees. She is also a past recipient of SMPS Oregon's "Marketer of the Year" award and has served numerous terms on the Board of Directors.
Client:
Libby Ramirez
Manager, Capital Programming
Oregon State University
Capital Planning and Development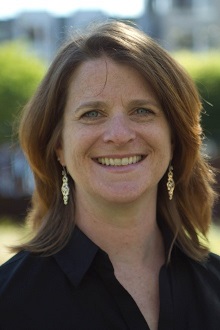 Libby is a licensed architect with twenty five years of specialized experience in healthcare, laboratory and institutional design. As the Capital Programming Manager, she provides expertise in facilities planning and design, space programming, space allocation and capital project planning. Her past project experience ranges from small tenant improvement remodels to large institutional facilities, preliminary program studies and detailed equipment procurement schedules/installation. Libby is a Registered Architect in Oregon and Washington.
Experience:
Prior to joining Oregon State University, Libby was a Partner with The Estimé Group Science and Healthcare Planning, and an Associate Partner at Zimmer Gunsul Frasca Architects.
Event Sponsor:
Emerick Construction


Agenda:
Breakfast, Networking, Event Intro
7:30– 8:00AM: Networking and breakfast
8:00AM: Introduction, overview of events and client introduction
BD Live - Interviews
8:05AM – 8:15AM: Interview I
8:15AM – 8:25AM: Interview II
8:25AM – 8:35AM: Interview III
Short Break
8:40AM – 8:50AM: Break and reconfigure into panel
Panel Discussion
8:50AM – 9:00AM: Client feedback to BD Experts
9:00AM – 10:00AM: Panel discussion with moderated questions and questions from the audience