BCPP (Formerly Breast Cancer Fund) Celebrates 25 Years!
Event Information
Location
San Francisco Design Center
101 Henry Adams Street
San Francisco, CA 94103
Description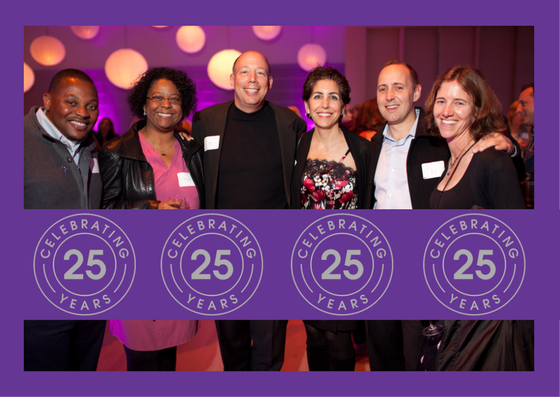 Please join us in Celebrating 25 years of groundbreaking work to prevent breast cancer before it starts.

On April 6, 2017 we will bring together our partners in prevention, the individuals, businesses, and organizations that have been working together as a mighty voice for breast cancer prevention.
Guided by the quick-witted and clear-spoken Kate Clinton, we will look at how far we have come and where we are headed as powerful catalysts for change.
6:00- 7:15 Welcome Reception – Hors d'oeuvres, refreshments and "shopping" at the Green Marketplace.


7:30-9:30 Dinner and Program – Beautiful organic meal with an entertaining and engaging program, including an Impact Auction.


9:30-11:00 Party On! – The Celebration continues with wine, music and great company.
Attire for the evening is business or festive wear.

For Table Hosting and Sponsorship opportunities, please contact Sheila Brown at sbrown@breastcancerfund.org or 415-321-2904.
Can't make it? Show your support for a great cause and donate today: https://www.classy.org/campaign/25th-Anniversary-Gala/c120385
Thank you to our sponsors!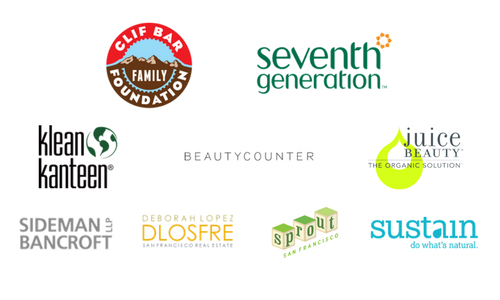 Thank you to our Event Co-Chairs:
Hendy Dayton
Ellen Kahn
Chris Pehl
Suzy Cain

Thank you to our Event Hosts:

Hendy and Jon Dayton
Ellen & Doug Kahn
Christina Pehl & Mark Headley
Suzy Cain & Rich Wood
Sheila & Jeffrey Hollender, Hollender Sustainable Brands
Janet Gray, Ph.D, Sarah Janssen, M.D., Ph.D., M.P.H. and the Science Advisory Panel
Susan Kutner, M.D. & Val Selivanov, M.D.
Lisa and John Pritzker Family Fund
Peter and Patti Rosenthal
Mather Martin
Donna Westmoreland
Gwen Walden and Carol Porter
Wanda Cole-Frieman and Karl Cole-Frieman
Joyce Lee and Ravi Inthiran
Marcum, LLP
Pali Cooper, DC
Laszlo N. Tauber Family Foundation, Inc
About the Organizer:
Founded in 1992, Breast Cancer Prevention Partners, formerly the Breast Cancer Fund, works to prevent breast cancer by eliminating our exposure to toxic chemicals and radiation linked to the disease.
As the leading science-based advocacy organization focused solely on breast cancer prevention, our primary goals are to:
Elevate the science linking toxic chemicals and radiation to breast cancer in the national research conversation.

Develop, prioritize and enact policies that reduce or eliminate exposures to toxic chemicals and radiation that contribute to development of breast cancer.

Create a marketplace of safe, non-toxic products through consumer demand.
These systemic changes help lead to a world where environmental risk factors for breast cancer are eliminated and overall rates of breast cancer are reduced.
Date and Time
Location
San Francisco Design Center
101 Henry Adams Street
San Francisco, CA 94103