BCLA presents - The Start-up Factory: An evening with the mega mind behind...
Description
Biotech Connection LA brings you an exciting fireside chat and networking mixer, this time in Arts District, downtown Los Angeles!
Don't miss out the opportunity to learn more about the mega minds behind Idealab and to network with fellow academics, entrepreneurs, and industry professionals over appetizers and drinks.
Join us on June 19th!
Event Schedule:
6.00 - 7.00 pm Mix & Mingle
7.00 - 8.00 pm Fireside chat
8.00 - 9.30 pm Tacos & Networking
Fireside Chat Speakers:
Bill Gross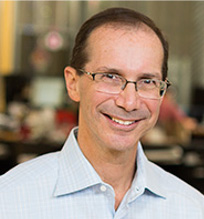 Founder and Chairman of Idealab
Bill Gross founded Idealab in March 1996. Bill is a lifelong entrepreneur, starting his first solar business in high school. After graduating from California Institute of Technology, Mr. Gross started GNP Development, Inc., which made a natural language product for Lotus 1-2-3 called HAL. In 1985, Lotus Development Corporation acquired GNP. In 1991, Mr. Gross started Knowledge Adventure, an educational software publisher that was eventually sold to Havas/Vivendi. Bill serves on the boards of directors of numerous companies and is also a member of the Board of Trustees of California Institute of Technology and the Art Center College of Design. Mr. Gross received his B.S. in Mechanical Engineering from California Institute of Technology.
Bill Elkus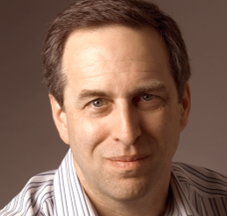 Founder and Managing Director, Clearstone Venture Partners
Bill Elkus conceived the Clearstone Venture Partners concept in 1997 and has been a Managing Member of its General Partners since their inception. Bill was recognized as one of the top 50 to 100 Venture Capitalists in the United States by Forbes Magazine in its annual Midas List on three separate occasions.
Fireside Chat Moderator:
Nanxi Liu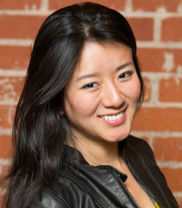 CEO at Enplug, Inc and Cofounder of Nanoly Bioscience Inc.
Nanxi founded Nanoly Bioscience, a venture-backed biotech company that developed a patented polymer that can keep vaccines working without refrigeration. She is also founder and CEO of started Enplug, a leading open software for digital displays. Enplug is used by thousands of companies and has global offices in Tokyo, London, Sao Paulo, and Melbourne. Bill Gross is one of their investors. Nanxi also won an Emmy as a producer for the Amazon TV show, The Bay. She studied at UC Berkeley.
Map of Venue: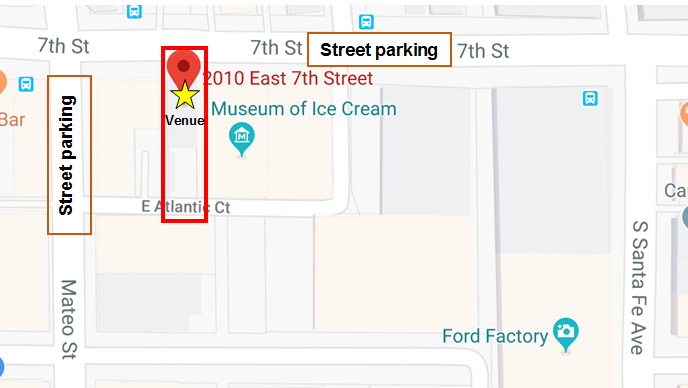 **By RSVPing to this event, you agree to join BCLA's mailing list to receive monthly newsletters and information on other exciting events happening in the LA biotech landscape! Your information may be shared with the partners organizing this event.**
***If you have RSVP'd for this event and come after registration period, we cannot guarantee your entrance. Please check the program in advance to be on time for registration.***
Event Sponsor: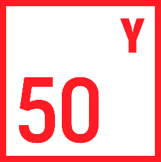 Fifty Years
Fifty Years is an entrepreneur-run early stage venture fund based in San Francisco. They invest in companies that inspire. Specifically, they fund companies that, if successful, will be both massively profitable and make a serious dent in achieving one of the Sustainable Development Goals.
http://www.fifty.vc/
Organizer: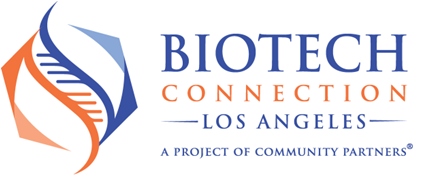 Biotech Connection Los Angeles (BCLA) is a project of the 501(c)(3) non-profit Community Partners. We are an organization run by academics and biotech professionals from all over Los Angeles and our mission is to inspire, educate and connect emerging scientists and entrepreneurs to grow and diversify biotech in LA. Los Angeles is home to renowned universities and research institutes producing top talents and exciting innovations. We are passionate about making our city a major biotech hub!
If you are interested in fostering early-stage entrepreneurship, retaining local talent, or just want to know more about what we do, subscribe to our newsletter, come to our events or donate to our cause. Let's build a vibrant LA biotech community together.
http://www.bc-la.org
BCLA Core Sponsors: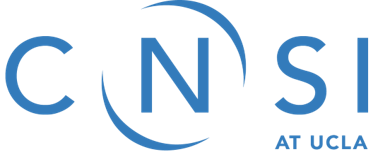 https://cnsi.ucla.edu
Established in 2000 as one of the Governor Gray Davis California Institutes for Science and Innovation, the California NanoSystems Institute (CNSI) is a hub of interdisciplinary research, translation, and education where scientists from diverse fields find common purpose in addressing grand challenges of the 21st century. With locations at the University of California's Los Angeles and Santa Barbara campuses, the CNSI leverages public and private investment to drive collaborative nanoscience research across disciplines, translates discoveries into knowledge-driven commercial enterprises, and educates the next generation of scientists and engineers.

https://dornsife.usc.edu/bridge-institute
Building upon the university's Michelson Center for Convergent Bioscience Initiative, the Bridge Institute unites eminent professors across the entire university, including the USC Dornsife College of Letters, Arts and Sciences, the USC Viterbi School of Engineering and the Keck School of Medicine of USC, as well as animators and cinematographers in the USC School of Cinematic Arts and the USC Institute for Creative Technologies, and technology transfer experts in the USC Stevens Center for Innovation. We are artists, engineers, scientists and physicians bridging the molecules of life to improve the human condition. Imagine a world where scientific data is released from the confines of its originating discipline, allowing us to better understand, integrate and advance knowledge. Our values are Teamwork, Imagination, Innovation, Learning, Teaching, and Convergence.