BCLA Healthcare Symposium: The Opioid Epidemic and Alternative Pain Treatments

Tuesday, May 22, 2018 from 9:00 AM to 1:00 PM (PDT)
Event Details
Join us at UCLA California NanoSystems Institute on May 22nd for BCLA's Healthcare Symposium on the Opioid Epidemic and Alternative Pain Treatments.
We are excited to bring different stakeholders, such as academics, industry professionals, public health educators, policymakers and patient advocates together to take part in this important discussion.
The program includes two keynote presentations, a panel discussion, a research commercialization workshop and a networking coffee break. RSVP now!
Program:
09.00 - 09.30 am     Registration and coffee
09.30 - 10.00 am     Keynote & Q&A, Larissa Mooney, MD
10.00 - 10.45 am     Keynote & Q&A, Roger Crystal, MD, MBA
10.45 - 11.30 am     Networking Coffee break
11.30 - 12.20 pm     Panel session
12.20 - 01.00 pm     Workshop: How to commercialize your academic research
Speakers Biographies:
Keynote speakers
Larissa Mooney, MD
Associate Clinical Professor of Psychiatry at UCLA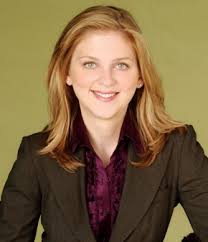 Dr. Larissa Mooney is a board certified addiction psychiatrist and Associate Clinical Professor of Psychiatry at UCLA.  She is the Director of the UCLA Addiction Medicine Clinic and Chief of the Greater Los Angeles Veterans Affairs Substance Use Disorders Section, where she teaches psychiatrists in training in the clinical management of addictive and mental health disorders. Dr. Mooney is the Vice President of the American Academy of Addiction Psychiatry (AAAP).  She has conducted research at UCLA Integrated Substance Abuse Programs on pharmacological and behavioral treatment interventions for addictive disorders. She has current funding from the National Institute on Drug Abuse (NIDA) to study functional outcomes in cannabis users and to develop a patient decision aid to be tested in clinics providing medication treatment for opioid use disorder.
Roger Crystal, MD, MBA
Chief Executive Officer, Opiant Pharmaceuticals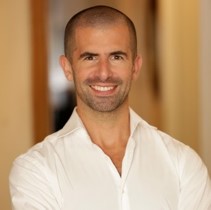 Roger Crystal brings more than 15 years of experience as a healthcare business executive and clinician. He is a pioneer in the development of intranasal naloxone treatments for opioid overdose. He led Opiant's development of nasal naloxone for opioid overdose, which led to FDA approval, and is the lead inventor on the product's patents. He served as the Chief Business Officer for ImaginAb, a Los Angeles based venture capital backed biotechnology company, leading the company's turnaround around its immuno-oncology platform and managed its pharmaceutical company partnerships and licensing deals. He was responsible for acquisitions, licensing and partnering deals at GE Healthcare. He began his business career working for Goldman Sachs in Mergers and Acquisitions and as a management consultant at A.T. Kearney specializing in healthcare strategy. Before business school, he had worked as an ENT surgeon at leading institutions including Imperial College Healthcare, London. He was awarded Membership of The Royal College of Surgeons of England (MRCS). He was also an Honorary Research Fellow at University College London and has authored a number of peer-reviewed scientific articles. Dr. Crystal holds a BMedSci in Physiology and an MD from the University of Birmingham and an MBA from the London Business School.
Panel session
Moderator:
Wen Dombrowski, MD, MBA
Founding principal of CATALAIZE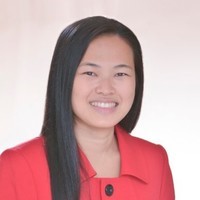 Wen Dombrowski, MD, MBA is a geriatrics physician executive with a unique perspective bridging clinical, technical, business, design, ethics, policy, and movement expertise. She is also passionate about building ecosystems, connecting needs to resources, identifying and addressing root causes of complex systems problems, and impacting culture change. Dr. Dombrowski creates technology-enabled services, business models and care models to improve the lives of populations with complex medical and social needs -- including older adults, people with disabilities, severe chronic illnesses, and urban poor. She is clinically trained in pain management, on the adisory board for Translational Research Institute on Pain in Later Life(TRIPLL), and currently working on device, manual, and movement therapies to address pain nonpharmacologically.
Dr. Dombrowski is the founding principal of CATALAIZE, a consultancy that advises a wide range of healthcare organizations, technology companies, and investors on innovation and emerging technologies. She has also worked in technology startups, managed care, home care, nursing homes, community health centers, hospitals, and other settings along the continuum of care. Dr. Dombrowski was previously Chief Medical Information Officer (CMIO+CIO) for a state-wide homecare and community health provider, the Technology & Communications Strategy lead for a large regional integrated delivery network's Value-Based Care initiatives, Clinical Informatics Director at a multi-specialty network of community clinics, and Medical Director at a special needs managed care plan for Medicaid-Medicare dual-eligible seniors.
Panelists
Len May, MCS
President of EndoCanna Health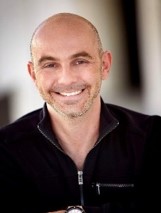 Len May is President of EndoCanna Health, an innovative company specializing in Personalized Medicinal Cannabis using DNA sequencing. May is a pioneer in the medical cannabis industry, with over 25 years of experience including President of the Cannabis Action Network. As a Certified Medical Cannabis Specialist at Medicinal Genomics, May gained an in-depth knowledge of genomics, cannabinoids and terpenoids and their interaction with the Endocannabinoid System allowing him to consult on formulations targeted to address specific conditions through EndoCanna Health. His experience also encompasses a strong understanding of branding and compliance, fundraising and operations, as well as TV/Film consulting. May has proven success in a variety of cannabis-related ventures including some of the industries iconic brands. May has a Masters of Medical Cannabis and Endocannabinoid Formulation Specialist Certification from the Institute for the Advancement of Integrative Medicine, is a Founders Lifetime Board Member of the California Cannabis Association and is an accomplished public speaker.
S. Monica Soni, MD
Director of Specialty Care, Los Angeles County Department of Health Services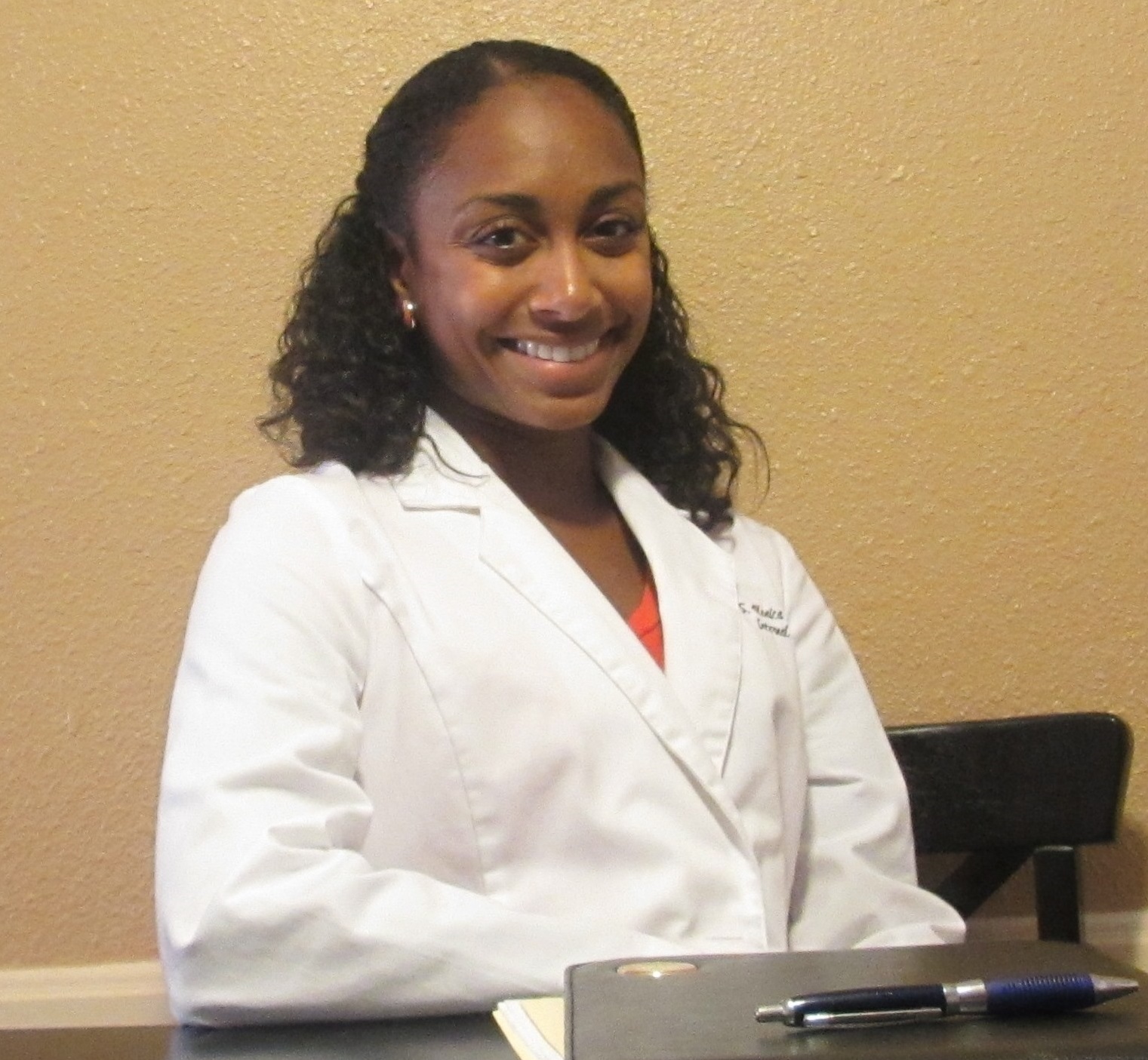 Dr. S. Monica Soni is the Director of Specialty Care for the Los Angeles County Department of Health Services (LADHS), the second largest municipal health system in the nation, serving approximately 500,000 uninsured and Medicaid-insured empaneled patients. She has worked with multidisciplinary teams across LADHS to standardize the approach to safe use of controlled substances and expand Medication Assisted Treatment for substance use disorders. Dr. Soni has also championed expansion of alternative treatment modalities for chronic pain, securing access to yoga, acupuncture and non-pharmacologic pain groups for primary care patients in South Los Angeles. Dr. Soni continues to see patients in the inpatient and outpatient settings with her own primary care panel based at Martin Luther King, Jr. Outpatient Center where she was the previous Director of Continuity Care. She is also an Assistant Clinical Professor at UCLA and Charles Drew University in their Departments of Medicine.  Dr. Soni received her BA in Anthropology from Harvard College and her medical degree from Harvard Medical School. She completed her residency in Internal Medicine at the University of California, San Francisco.
Stephanie L Taylor, PhD, MPH 
Director of the national VA Complementary and Integrative Health Evaluation Center and Associate Director of the GLA Health Services Research for the Los Angeles VA.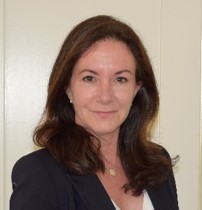 Dr. Taylor currently is the Associate Director of the VA Greater Los Angeles (GLA) Health Services Research and Development (HSR&D) Center, which had a research portfolio of over $16 million in federally funded grants and contracts in 2016. In addition, she also serves as an Adjunct Assoc Prof, Dept of Health Policy and Management. Trained as a medical sociologist and epidemiologist at Columbia University with over 20 years' experience in health services research and evaluation, Dr. Taylor has extensive experience with complementary and integrative health (CIH), implementation research, social epidemiology (social determinants of health), and multi-level modeling. Regarding CIH, she is Director of the national Complementary and Integrative Health Evaluation Center, a multi-site, Partnered Evaluation Initiative funded by the VA Quality Enhancement Research Initiative (QUERI) and the VA Office of Patient Centered Care and Cultural Transformation. CIHEC conducts projects and evaluations of large-scale CIH efforts for the VA. Stephanie Taylor also has led several CIH projects or studies. She is a PI of large HSRD-funded pragmatic trial examining the effectiveness of five types of CIH on musculoskeletal pain among Veterans, as well as a PI of a second HSRD-funded study on the first ever examination of the cost effectiveness of CIH treatments to address pain among Veterans. Dr. Taylor recently completed the first national survey of Veterans' utilization of and attitudes toward CIH and co-leads a national survey of CIH provision at VA medical centers and outpatient centers. She serves as the CIH expert on the evaluation of the national VA Whole Health Initiative. She led a quality-improvement project to develop and pilot-test strategies to improve Veterans' and providers' understanding of the effectiveness of CIH.  Dr. Taylor also led a large-scale multi-site examination of the facilitators and barriers to implementation of CIH at VA medical centers, and was site PI of PRIMIER, a multi-site study of Veterans' outcomes of CIH using the Bravewell Collaborative's measures. At the local level, Stephanie Taylor is the VA Greater Los Angeles Healthcare System's Director of the HSR&D Integrative Medicine Research and Evaluation program in which she led several smaller-scale, medical center-funded evaluations of yoga, tai chi, mindfulness-based stress reduction, equine (horse) therapy, aromatherapy, and guided imagery.  She is Chair of the VA National CIH Steering Committee overseeing the national CIH Research Special Interest community.  Dr. Taylor served as Guest Editor in 2014 of a special supplement to Medical Care on CIH use among veterans and active military personnel.
Sean Young, PhD, MS
Executive Director of the UC Institute for Prediction Technology & Associate Associate Professor of Family Medicine in the UCLA School of Medicine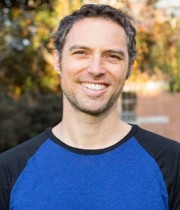 Dr. Young is the Executive Director of the University of California Institute for Prediction Technology (UCIPT), and an Associate Professor in the UCLA School of Medicine, and is the #1 Wall Street Journal and National Best-Selling author of Stick With It. He has worked in technology and user/human behavior at NASA Ames Research Center and Cisco Systems, has taught at the Stanford University Graduate School of Business, and has advised various companies and start-ups. Dr. Young has been the Principal Investigator of various Harnessing Online Peer Education (HOPE) studies, including specific HOPE studies focused on individuals at risk for Opioid addiction. These studies became some of the first social-media based interventions for preventing opioid addiction. Dr. Young has also been involved with other projects and research pertaining to substance abuse and opioid-related outcomes. He is an internationally-recognized speaker, having presented at forums such as the European Parliament, mHealth Conference, World Congress, as well as corporations, academic institutions, and organizations. His research focuses on digital behavior and prediction technology, or how and why people use social media, mobile apps, and wearable devices. He helps people and businesses apply this knowledge to predict what people will do in the future in areas such as health, medicine, politics, and business.
Workshop speaker
Lukasz Kowalik, PhD

Business Development Officer – Life Sciences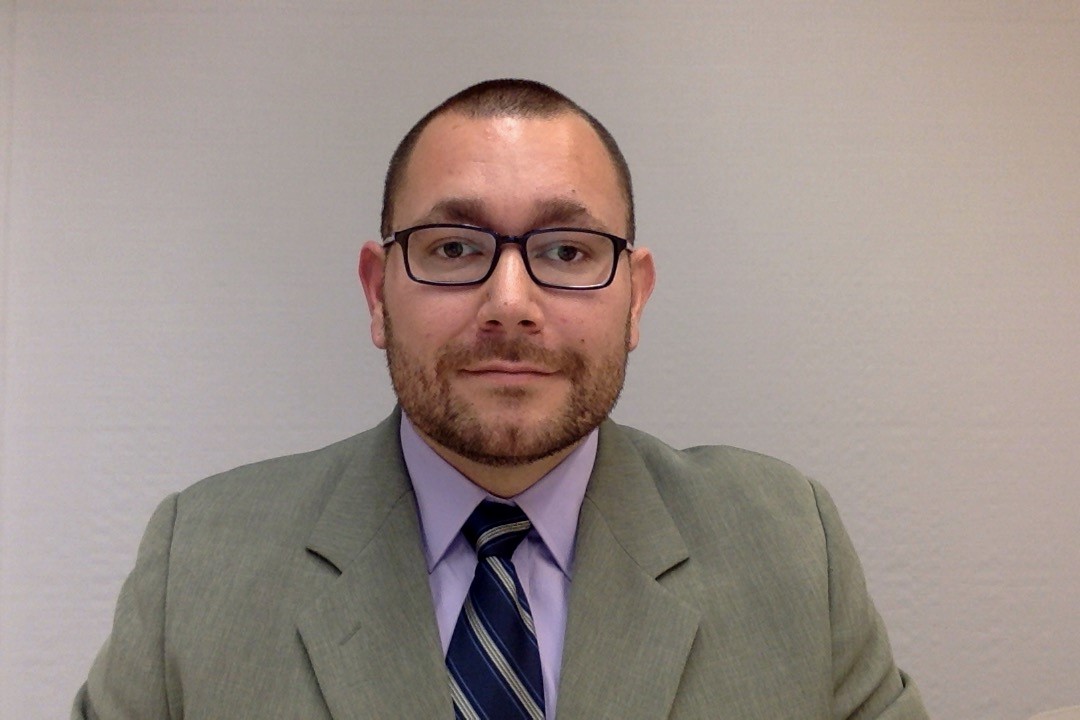 Lukasz Kowalik is a Business Development Officer at the UCLA Technology Development Group. At UCLA, Dr. Kowalik manages close to 300 technologies in the Central Nervous System, Infectious Disease and Regenerative Medicine spaces, working closely with faculty, startup founders, VCs and large companies to commercialize UCLA inventions. He dedicated his career to enabling innovation in academia and business. His personal innovation philosophy is to create productive interfaces between different disciplines, units and industries. He previously worked at Merck KGaA, Darmstadt, Germany, where he was an Innovation Facilitator and Head of the Innovation Think Tank. Prior to that he was a Technology and Business Development Consultant at Now Labs in San Francisco. Dr. Kowalik holds a BA and MS in Chemistry from Trinity College, University of Cambridge, a PhD in Neuroscience from the Rockefeller University, and he completed his postdoctoral training in Chemical Biology at Stanford University.
 **By RSVPing to this event, you agree to join BCLA's mailing list to receive monthly newsletters and information on other exciting events happening in the LA biotech landscape! Your information may be shared with the partners organizing this event.**
***If you have RSVP'd for this event and come after registration period, we cannot guarantee your entrance. Please check the program in advance to be on time for registration.***
Supported by: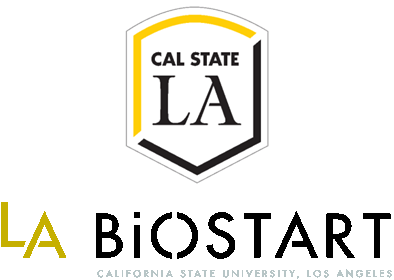 California State University, Los Angeles is ranked number one in the nation based on the upward mobility of its students. Founded in 1947, Cal State LA is the premier public comprehensive university in the heart of Los Angeles and is dedicated to the mission of engagement, service, and the public good. The University serves more than 27,000 students and more than 247,000 distinguished alumni, who are as diverse as the region we serve. With supports from local and federal governments and philanthropy, we are building a bioscience incubator (LA BioSpace) for regional startups. We have begun implementing a boot­camp centered project, LABioStart, with 20 partners across the region (including Biocom and BCLA). For more information, visit www.CalStateLA.edu or www.calstatela.edu/LABioStart. For partnering and sponsorship opportunities, please email: LABioStart@calstatela.edu
Thank you to our Core Sponsors: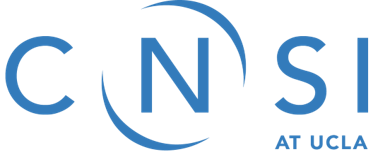 When & Where

UCLA California NanoSystems Institute
570 Westwood Plaza Building 114
Los Angeles, CA 90095


Tuesday, May 22, 2018 from 9:00 AM to 1:00 PM (PDT)
Add to my calendar
Organizer
Los Angeles is not only home to renowned universities and research institutes, but also harbors a vibrant biotech and life sciences industry. Biotech Connection Los Angeles (BCLA) is an organization run by students, postdocs and young professionals from all over Los Angeles. Our mission is to facilitate the connection between academics across disciplines with each other and the biotech industry to move innovation forward and expand their impact on healthcare. As of January 2017, BCLA is a project of Community Partners, a 501(c)(3) non-profit organization.