BCI Malaysian Forum Seminar 'How to rise to the resilience challenge'

Thursday, October 22, 2015 from 1:00 PM to 6:00 PM (Malaysia Time Malaysia (Kuala Lumpur) Time)
Event Details
The BCI Malaysian Forum's annual seminar is a great opportunity to learn about the latest thinking in Business Continuity, Disaster Recovery and Risk Management.  
The BCI Malaysian Forum has been conducting high-profile annual seminars in Malaysia as a public service to anyone with an interest in BCM, at no cost to attendees.  The seminars have become a much-anticipated annual event in the local BCM calendar, and a 'must attend' for anyone interested in business continuity and its related disciplines.    
This year, the seminar will be held from 2 p.m. to 6 p.m. on Thursday, 22nd October 2015, at Kelab Golf Negara Subang, Jalan SS 7/2, Kelana Jaya, 47301 Petaling Jaya, Selangor.  
The theme for this year is "How to rise to the resilience challenge".
---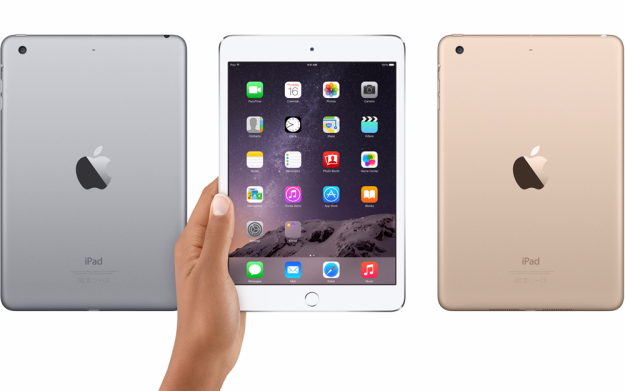 Register now for the chance to win an iPad Mini and other prizes*


*Prizes awarded at the event 
---
SPONSORS



 MEDIA SPONSOR

 
---
AGENDA
1.00pm  Registration
1.45pm  Welcome remarks
Mohan Menon, AFBCI, Chair, BCI Malaysian Forum  
2.10pm  Horizon Scanning and Mega-trends: What they mean for business resilience 
David James-Brown, FBCI, Global Chairman of the Business Continuity Institute (BCI) and a Fellow of the BCI
2.50pm  The first Financial Services Industry-Wide Crisis Management Exercise in Hong Kong 
Willem A. Hoekstra, M, MBA, AFBCI, BCCE, Executive Director, Head of business continuity & corporate security for Nomura, Asia ex-Japan 
3.20pm TEA BREAK AND NETWORKING
4.05pm Diverse Disciplines, One Goal = Corporate Resiliency 
Henry Ee, FBCI, CBCP, Founder & Managing Director, Business Continuity Planning Asia Pte Ltd (BCP Asia) 
4.35pm  Enhancing Business Resilience - from local internal disruptions, to wider external incidents and adapting to climate change 
Robert Somers, MCBI, CEng, MICE, MinstRE, Senior Project Manager, EC Harris         
5.05pm  Q&A Session with the speakers
5.25pm  PRIZE DRAW and NETWORKING

---
ABSTRACTS
Horizon Scanning and Mega-trends: What they mean for business resilience
Horizon Scanning, long a part of the BCI's research, is providing insights into incidents being experienced and threats being perceived by resilience managers around the world - but what of the mega-trends; those trends that are anticipated from long term extrapolation of current observations, forecasts and modelling?
As the professional Institute of choice for resilience practitioners, The BCI must continually anticipate the support requirements of our members in the future so that we can evolve into the appropriate structure and resource capability to meet these challenges.
Practitioners need to ensure they are prepared for an evolving discipline so that they remain relevant.  This means understanding innovation into technical and social sciences in ways that are unfamiliar today. Mega cities, mega transport corridors, e-Mobility, geo-socialisation, reverse brain drain, space jam, cyber warfare, robo-slaves, haptic and fluid interfaces, zero emissions, autonomous parking, new transport requirements, health-wellness and wellbeing – these are all predictions that will change traditional business processes, dependencies and supply chains. David will explore some of these trends and the impact they will have on resilience and allied disciplines.
The first Financial Services Industry Wide Crisis Management Exercise in Hong Kong
2015 will be the first year in which a true industry-wide crisis management exercise for the Financial Services industry of Hong Kong will be organized. Willem will share insights from his journey in getting this organized as the leader of this industry-wide exercise.
Diverse Disciplines, One Goal = Corporate Resiliency
With the rapid advancement of technology and the increasing pervasiveness of social media, we have all become highly interconnected and integrated. In the unfortunate event of any type of disaster, the effects and aftermath will be felt by people and companies who are both directly and indirectly linked. News can also be spread much more rapidly especially with today's "citizen journalism". Hence, it is in such times that there is a need to ensure that all the diverse resilience-building disciplines across the company are able to continue operations in order to remain resilient and ensure competitiveness. Mr Henry Ee will be speaking about the importance of ensuring that all resilience-building disciplines are able to react appropriately during disasters in order to ensure the corporate resilience and survival of the company.
Enhancing Business Resilience - from local internal disruptions, to wider external incidents and adapting to climate change
Rob will speak about the range of business disruptions that can take place: from localized internal disruptions to wider incidents that can affect a location or region. He will talk about environmental incidents that could impact your business and how they are likely to become more and more frequent as changes in global climate patterns take place. He will give his take on understanding the risks, with ways to justify investment in resilience to management and will also give his perspective on response training of staff and the exercising of contingency plans.
When & Where

Kelab Golf Negara Subang
Jalan SS 7/2
Petaling Jaya, Selangor 47301
Malaysia

Thursday, October 22, 2015 from 1:00 PM to 6:00 PM (Malaysia Time Malaysia (Kuala Lumpur) Time)
Add to my calendar
Organizer
About the BCI        
The Business Continuity Institute (BCI), a leading institute for business continuity worldwide, was established in 1994 in the U.K. as a not-for-profit organization, formed to promote the discipline of Business Continuity Management (BCM) and to enable individual members and interested parties to obtain guidance and support from fellow business continuity practitioners.
 The BCI seeks to promote and facilitate the adoption of good business continuity practice worldwide by:
Raising standards in business continuity

Undertaking industry research

Driving thought leadership in business continuity

Facilitating the sharing of best practice in business continuity

Training and certifying BC professionals

Raising the value of the BC profession

Developing the business case for business continuity
About the BCI Malaysian Forum
The Malaysian Forum seeks to:
Promote networking with other BCM Professionals within their own community and across the industry globally.

Encourage and promote the opportunity to provide BCM expertise and support to local communities.

Provide the opportunity and means to share knowledge and experiences across the profession and have access to such information available to benefit members locally and abroad.

Stimulate development of business continuity management practices and better performance among professionals and others concerned.

Encourage members and others to undertake voluntary work for the BCI and to promote membership of the BCI among persons eligible for membership.

Provide a communications channel whereby the views of the Regional Forum members may be passed to the Global Membership Council, the BCI Board and its committee.