Description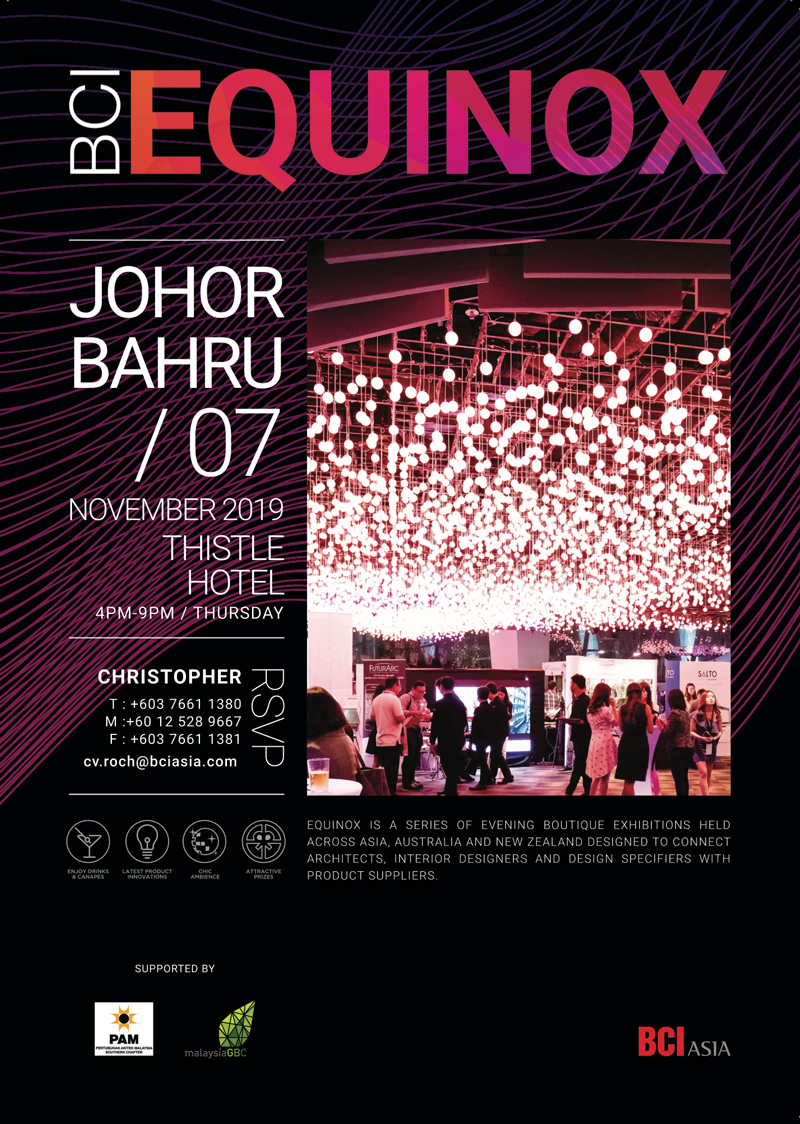 To see what BCI Equinox is like, click here to see our time lapse video from an Equinox event in Australia.
Registration is free and easy - simply click on the Register button and follow the prompts.
---
This event designed exclusively for architects, interior designers, engineers and developers only!
Building material suppliers, please contact BCI Asia at malaysia@bciasia.com or +603 76611380 for futher details.