Description
Boston Comedy Chicks (BCC) and the Women in Comedy Festival are thrilled to present a special workshop with award-winning stand-up comedian Kelly MacFarland (Oddball Festival, Boston Calling, NBC's Last Comic Standing, Comedy Central's Premium Blend). Kelly is a master at connecting with any kind of audience, large and small. Learn for one of the best in the business and start using your knowledge on stage this fall!
Workshop Description:
A lot of people think that crowd work is the only way to connect with your audience. There are many ways to draw your audience in without waiting for a heckler or abandoning your act. Being present on stage can help you stay in the moment and never miss an opportunity for discovery. The stage is a great place to let ideas flow while staying grounded in your set, maintaining your comedic voice and keeping your point of view.
Structure:
90-Minute Workshop
30-Minute Q&A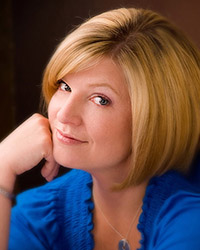 About the Instructor:
As an experienced stand up comedian, Kelly has an extensive and well-rounded resume including comedy clubs, theaters, colleges and several television appearances.
Kelly is currently touring clubs and colleges across the country and has entertained our US troops overseas. Kelly headlined the 2009 Boston Women in Comedy Festival, was first runner up in the 2009 Boston Comedy Festival, voted Best of the Fest 2010 Aspen Rooftop Comedy Festival, appeared in the Oddball Festival 2015 and performed at Boston Calling 2016 and 2017. Kelly has also appeared on Stand Up in Stilettos on the TV Guide Channel, Comedy Central's Premium Blend and is the host of the web series, Fit or Fad for Scripps Network. Most recently, Kelly was part of the Top 100 Comedians of Last Comic Standing Season 9, appeared on AXS Gotham Comedy LIVE and won first in the professional category of the Ladies of Laughter 2016 competition.
Kelly has been hosting events in and around New England as well as across the country for over 10 years. She has done extensive work with the American Heart Association and Kelly hosted the 2017 MITX Technology Awards.
Kelly is also an accomplished improviser, musical improviser and comedic actress. She has performed with Fred Willard, Laura Hall from Whose Line is it Anyway? and has been a resident cast member of the ImprovBoston National Touring Company since 2014. Kelly is a contributor to the Audible series, Sounds Like America and is currently writing a collection of short stories based on her stand-up and her life. She just released her second album, You Woke Up Today, available on iTunes and Amazon.
She captivates any crowd with her charm, and her refreshing yet playful point of view makes her irresistible.
Learn even more about Kelly at kellymacfarland.com