BCAF 2016 Workshop: Let's Face It: Crowd Work That Works with Jenny Zigrino

Saturday, September 10, 2016 at 1:00 PM (EDT)
Event Details
BCAF 2016 WORKSHOP
LET'S FACE IT: CROWD WORK THAT WORKS
Saturday, September 10 from 1-3pm at ImprovBoston
$65 per person
Capacity: 12 people
Prerequisites: Intro to standup course or equivalent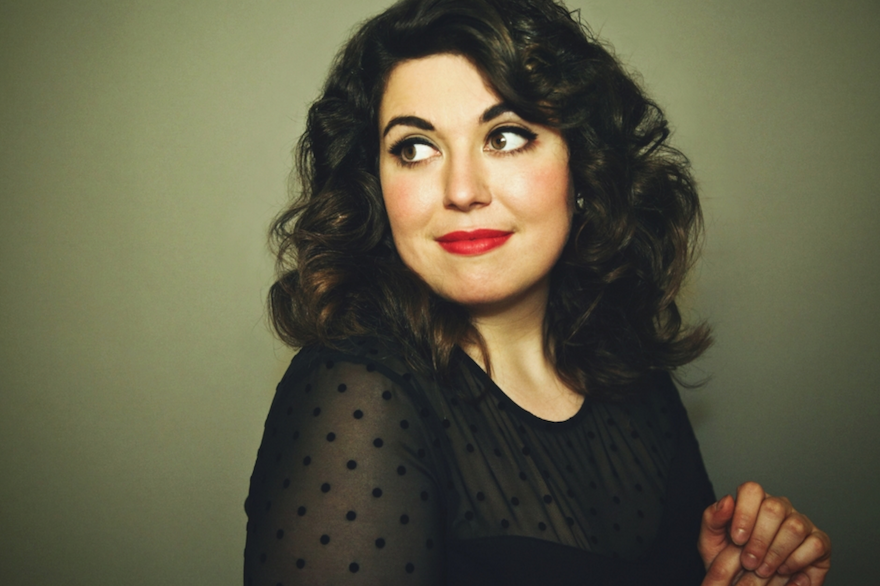 ---
Workshop description:
Lets face it. Crowd work is an invaluable skill for comics. When it's bad, it's bad. But when it's good, it's electric! With this workshop, you'll learn tips and tricks from Jenny on crowd work, dealing with hecklers, drunks, bachelorette parties, and having fun with your audience. The first hour is discussion based while the 2nd hour will have a real audience in attendance to exercise your skills. Jenny Zigrino has been performing all over the country with her unique style of wit, characters, and crowd interaction. As a host for Rogue Burlesque, she spent countless hours entertaining off script with her audience. She was recently a finalist on TBS's comedy show Funniest Wins and will be performing on FOX in the fall. She has been featured in the Riot LA Comedy Festival and the New York Comedy Festival as 2013's Comedy Central's Comics to Watch.

Instructor Bios:
With the sweetness of the Midwest and the iron balls of the East Coast, Jenny Zigrino is a comedian that packs a punch of truly original humor. She's charmed audiences across the country with her wit, keen observations, embarrassing anecdotes, and brilliant honesty for a compelling performance you can't ignore.
She made her late night debut on Conan O'Brien and was a recent guest on the hit shows @Midnight and Adam DeVine's House Party Season 3 on Comedy Central. She's been featured on TBS, Oxygen, Fox, and IFC.
A rising star in Hollywood, her first film appearance was a leading role in the film 50 Shades of Black with Marlon Wayans. She wrapped filming the new film Bad Santa 2 with Billy Bob Thornton, the highly anticipated sequel to the 2003 hit film Bad Santa. Release date is set for Nov 23rd, 2016.
She exploded onto the Just For Laugh's New Faces Showcase for 2016 and has been featured in many festivals across the country. She is an alumni of The New York Comedy Festival, Women in Comedy Festival, Bridgetown Comedy Festival, Moontower Comedy Festival, and many more.
In conclusion, she's kind of a bad ass bitch.
---
BCAF Show Lineups are subject to change.
For our complete updated schedule check the BCAF website.
Check out our AWESOME Comedy Workshops here.
Organizer
Boston Comedy Arts Festival
The 2016 Boston Comedy Arts Festival covers multiple stages and features improv, sketch, and stand-up comedy. ImprovBoston proudly produces the festival, offering performance and training opportunities, as well as the chance to nurture creative comedy endeavors and build bonds of friendship.
BCAF 2016 Workshop: Let's Face It: Crowd Work That Works with Jenny Zigrino