BB&T Center Meet & Greet with Arena Operating Co. Ltd.
Description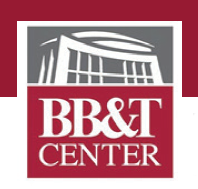 Broward County Business Enterprise (Broward CBE)
Meet & Greet with Arena Operating Co., Ltd.
Friday, June 3, 2016 | 3-6PM (check in starts at 2:30pm)
130 Food Court at the BB&T Center
Sunrise, FL 33323
Interested in learning how your small business can become a vendor with Broward County's premier concert, sports and entertainment venue? If so, join Broward County at this exciting vendor outreach event with Arena Operating Co., Ltd. – the management company for the BB&T Center. To assist in identifying CBE firms to meet the 25% CBE participation goal requirements of the current operating agreement between Broward County and the BB&T Center, this event will include key department leaders discussing BB&T Center's diverse purchasing needs and buying process, key Broward County leadership, OESBD staff, and you!
CALL TO ACTION: Non-Certified Firms: OESBD is actively recruiting firms in various disciplines to be CBE certified to participate in this project and others. Learn about certification eligibility, how to apply and more. All CBE-certified and potentially CBE-certifiable firms are welcome to take advantage of this opportunity to find out about working with BB&T Center Arena and make key connections. The event agenda will include:
• Discussion with BB&T Leaders • Breakout Workshops • Networking/Light Refreshments
Potential CBE contracting opportunities may exist in areas such as:
• Construction • Goods • IT • Maintenance • Promotional Products • Supplies, and more!
For more information about this event, contact the Broward County Office of Economic and Small Business Development at 954-357-6400. This event is FREE; however, registration is strongly encouraged. This event is subject to change.