Description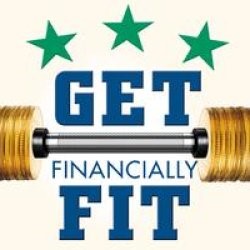 Are you one of the 52% of American Workers who consider themselves financially stressed?
Do you have a financial goal you would love to reach but don't know what to do or how to start?
Speaking with someone in the finance industry that can provide reliable, competent, and personalized advice and resources is often the first step towards solving your financial worries. To help kickstart our employees' financial wellness, we are bringing those resources into the workplace. Ashley Brodkin, a Financial Wellness Consultant at BB&T Bank, will be onsite soon to introduce the BB&T Financial Wellness Program to you. Ashley and her team can provide information on how to achieve a variety of financial goals, and this lunch-n-learn (LUNCH PROVIDED) will focus on Understanding Credit.
Afterwards, she will be available for an hour to speak with staff and answer questions.
If your question or situation requires more time or privacy, you can also set a one-on-one appointment with a BB&T Banker at a more convenient time. If you are unable to make this meeting, Ashley and the BB&T team will be onsite throughout the year to keep us all on track towards Financial Wellness. Stay tuned for upcoming dates, or you can reach out to Ashley directly using her contact information below.
Ashley N. Brodkin
AVP, BB&T @ Work Financial Wellness Consultant
BB&T Regional Headquarters
271 17th Street NW, Suite 800, Atlanta, GA 30363
Office: 404-214-3359 abrodkin@bbandt.com