About this event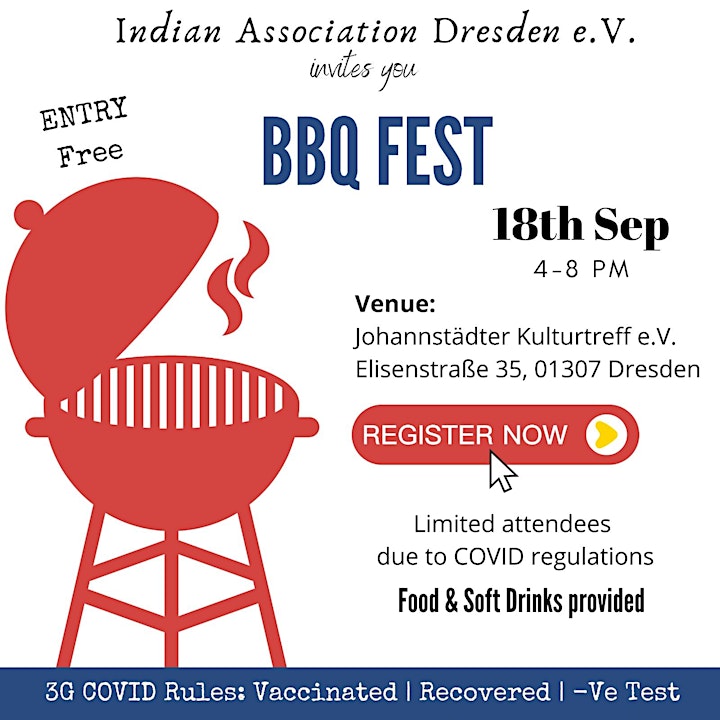 Dear Indians in Dresden,
We would like to invite you all for a BBQ session. This is a very informal and casual meet organized in order to increase networking and provide meeting up opportunity. The event is ofcourse organized with the 3G rule and has limited seats available.
The food and softdrinks would be provided from the organizers (Indian Association Dresden e.V.)
"At any given time, we can host 50 people, including children. Please choose a time slot so that we can accommodate more people in total."
Childerens below 14 yrs are excepted from 3G rule