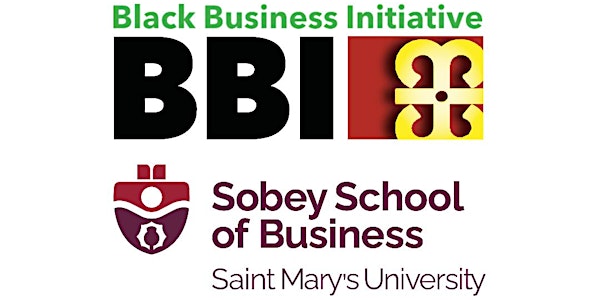 BBI | Sobey School of Business: Dynamic Rural Businesses Series
An event to highlight rural black business owners in Nova Scotia.
When and where
Location
Halifax Stanfield International Airport 747 Bell Boulevard Goffs, NS B2T 1K2 Canada
About this event
Black Business Initiatives (BBI) and the Sobey School of Business are partnering to launch the Rural Black Businesses Series this February 6th, 2023, held at the Halifax Stanfield International Airport. The primary focus of this event is to highlight rural black businesses, to hear from these owners, and to provide them with a network of support moving forward. This will bring together rural NS black entrepreneurs and create a space to discuss their challeneges and their successes.
The aim is to create meaningful discussions between leaders and provide support from local businesses for black entrepreneurs. We hope that business owners will benefit by creating connections that can help further their businesses, and that attendees feel inspired hearing from the leaders of today. Companies that offer support to black businesses owners will be in attendance as well to offer different types of support to black entrepreneurs.