B.BeautE Presents: Path 2 Purpose

Saturday, October 24, 2015 from 12:00 PM to 6:30 PM (EDT)
Event Details
This is an event that will blow your mind!
FOR LIMITED TIME GET $10 off YOUR VIP TICKET WITH THE PROMO CODE BEAUTE!
FOR $187 $37 YOU GET THE CHANCE TO WIN GIFTCARDS (MAC AND SPA CASTLE $100 VALUE ), BEAUTE BAGS ($57 VALUE), CATERED BRUNCH ($30 VALUE)
PERTINENT BUSINESS INFORMATION/SOCIAL PROMOTION/ NETWORKING OPPORTUNITY
(PRICELESS!) 
WHO??
B. Beaute CEO Hayley Mckenzie & Tiffani Duckett! 
They Are Entreprenuers, Christians, Community Service Reps & Lovers of all things Beautiful !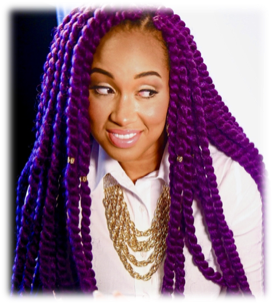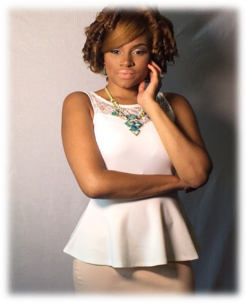 WHAT?? 
A day of Empowerment... Now when I say empowerment I don't simply mean saying a few quotes & sending you home! At this event there will be key speakers, women and panelist who are intelligent, fear breaking, phenomenal individuals. 
Speakers such as Kenya Noelle (@mzkenyanoelle), Pastor Saroya Byrd (@pastorbyrd), Leora Edut (@goddessonthego1) and so many more will grace the stage to tell you all how they took their passions, discovered their purpose all  while making a profit.
YOU CAN FIND THEIR BIO'S BELOW!
We will have a panelist with Dave Rudbarg a relationship coach, Priscila Pender an entrepreneur & experience with domesic violence cases, Sherrie Lilley: Director of the H.E.A.L project, a ministry that aims to take the traumatic incidents of the past and utilize the experience and allow healing to take place that we may come out a victor as opposed to a victim. 
There will be surprises, surprise guest, giveaways, informative masterclasses, networking opportunities and much more.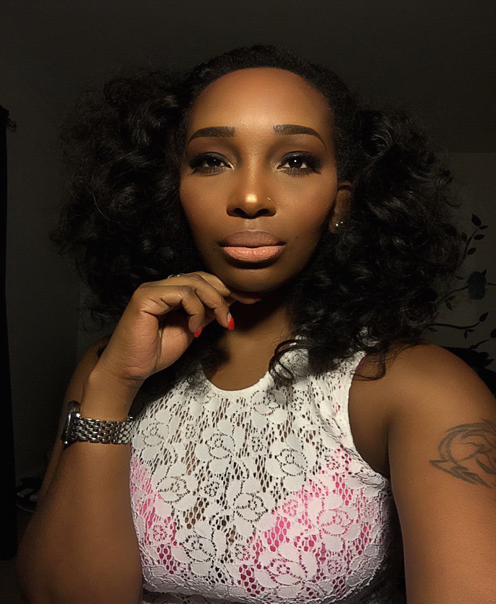 At an early age Kenya Noelle felt like she didn't fit into a worldly mold. She found herself sympathetic when others she knew didn't care. She would cut out news articles of tragedies happening around her and think of ways in which she could helped. She would dream of a world that cared for others just as much as she did. Her world took a drastic turn at the age of 7 when she was sexually abused and at this time in her life though she was young, she utilized her hurt & pain to fuel her spark and start a blaze to help those in need.
She gained a nursing degree in 2000 but that, much like any great thing didn't come easy. She had to leave Rowan University in her sophomore year, after getting pregnant with her son. She did not allow this detour to determine her destiny but instead faced the naysayers head on, knowing God had called her to show that only His yes mattered. Her full time job allowed her to pursue her purpose,  the passion she had from birth which is helping others. Her selfless ways are shown through her actions & her character, never uttering a word of complaint even while battling her own sickness.
Through her need to help people her brand Naturally Versatile K was birthed. She has always been a creative gal but she utilized her expertise in Natural hair care to help others find the beauty in the tresses they were blessed with. Kenya calls herself the box breaking entrepreneur because she knows that there is no specific category that can contain her and her talents. With all these gifting Kenya is one of the most humble and kind hearted people you will ever meet. She known to always say "I live to tell my story without fear of judgement" 
Creator of Naturally Versatile K 
https://www.youtube.com/user/MzKenyaNoelle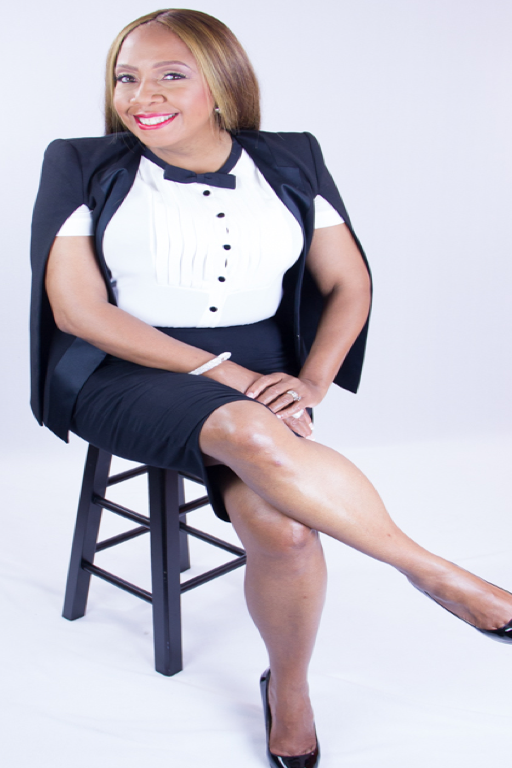 Pastor Saroya Byrd McKinney is Founder and Pastor of Gospel of Peace International Ministries and the Executive Director of GOPI HOUSE; a re-entry and transitional housing facility which provides holistic services of healing and restoration for individuals in crisis, specifically to those returning from the criminal justice system. She has preached extensively both nationally and internationally in such places as Ghana West Africa, London England, Canada and throughout the United States. She is a graduate of  New Greater Bethel Bible Institute from the school of Theology and is Staff Chaplain at Nassau County Correctional Center where she teaches, trains and ministers to men, women and youth the reconciliation of Jesus Christ through the power of the Holy Spirit. The Spiritual mother to many men & women of God, she believes that we receive power to be witnesses not only in the House of the Lord but throughout the world and the Kingdom of our God. Most grateful for salvation, she has experienced the resurrection power of the Holy Spirit and has a ministry of Prayer, Teaching and Deliverance.  She is the wife of Pastor Paul McKinney and mother of Zenia Simone. God has currently called her into office of Chief Mentor of WISE (Women in Spiritual Excellence) where she is the Founder/CEO and provides mentoring, counseling and empowerment services to women nationally. Pastor McKinney stands on Genesis 24:60: "…and they blessed Rebekah, and said unto her, "Thou art our sister; be thou the mother of thousands of millions, and let thy seed possess the gates of those which hate them."
Pastor Saroya Byrd-Mckinney
www.facebook.com/saroya.byrdmckinney
New Testament Temple's Fellowship Hall
3350 Seymour Avenue Bronx NY, 10469
Come Dressed to Impress with business cards in hand, you never know who you may run into!
WHEN??
October 24th, 2015 
WHY??
This event was put together with love, uniquely handcrafted with the understanding that at such a crucial time, we as women need each other more than ever. We need to form bonds through events such as this, that will help us to get to the next level in our lives, careers, businesses, relationships etc
FOR LIMITED TIME GET $10 off YOUR VIP TICKET WITH THE PROMO CODE BEAUTE!
FOR $187 $37 YOU GET THE CHANCE TO WIN GIFTCARDS (MAC AND SPA CASTLE $100 VALUE ), BEAUTE BAGS ($57 VALUE), CATERED BRUNCH ($30 VALUE)
PERTINENT BUSINESS INFORMATION/ NETWORKING OPPORTUNITY (PRICELESS!) 
When & Where

New Testament Temple's Fellowship Hall
3350 Seymour Ave
Bronx, NY 10469


Saturday, October 24, 2015 from 12:00 PM to 6:30 PM (EDT)
Add to my calendar
Organizer
Hayley Johnson-Mckenzie
Hayley Mckenzie is the CEO & Founder of B.Beaute Enterprises Inc, a Brand that supports the belief that with Faith, family, and balance, young women from all walks of life will ultimately be able to define their life's BEAUTE.
She struggled to find her lifes BeautE after being raped at the age of 18, she couldnt understand how the confidence and self esteem she once had was lost.  At the ripe age of 19 she was blessed with a babygirl named Lilley-Anae. Through constant struggle she devoted her time to working hard and helping those in need. Living by the phrase "as a man sow that shall he reap". Though her life didn't quite go as plan Hayley still managed to obtain a Bachelors in Speech Pathology from St. John's University, start her own business while also being a wife & mother. 
 She noticed a common thread with all of her current and previous job positions. Whether working as a nanny, children's swim instructor or weight-loss consultant she always understood the importance of having an entreprenuerial spirit and would also work part time as a hair stylist, create/sell natural hair products and design shirts from original artwork; all as ways to make an extra dollar. She never fully understood her gifting for entrepreneurship and the freedom it could bring her as a wife and mother. She finally recognized that helping, teaching and BeautEfying was a common thread in all of her undertakings.   
Since then Hayley has created a blog (https://bbeauteht.wordpress.com) for women who need a cheerleader and it is here that she discusses the importance of Faith, Family, Balance and BeautE with them. Her hearts desire is to help them to understand that they are the captain of their own ships and that a firm foundation, and balance in all the important areas of life, will help them to create a life uniquely beautiful by their standards. 
Hayley is currently a part of the NAPW (National Association of Professional Women), Female Entepreneur Association, & Woman of Westchester group.  In addition to her blog, another of Hayley's top priority is being a young humanitarian. She has started projects through the B. Beaute Cares Foundation to help show women that a part of their Beaute starts from the ways in which they help improve the world that they live in. B. Beaute Cares has helped teen mothers who can't afford it, to get the items necessary to help raise healthy, happy children.
The B. BeautE Cares Foundation's next community service effort, will be a banquet for the homeless. The idea is to help rebuild the lost hope in humanity that occurs when people are stripped of all that is necessary to their survival (love, care and dignity). She wants ours brothers and sister who are facing life's challenges to experience the joy of being treated with love and dignity and to once again feel beautiful, if only for just for a day. It is her firm belief that true BeautE starts first with finding yourself and then using the Beaute you find, to impact and spark someone else into finding theirs. She also believes that WE as women need to be more supportive of each other, and that we need to share any information we might have that may help another; mother, sister, daughter, cousin, aunt or grand-mother to find her way in a world that can cruelly crush her dreams and kill her purpose.
B.BeautE Presents: Path 2 Purpose