BBC After-Hours Monthly Networking Mixer

Monthly Event - Fourth Wednesday of every month: 5:30 PM to 8:30 PM (CDT)
Ticket Information
This event is password-protected
The host of this event has elected to password-protect these details. If you'd like to see more, please enter the password below.
Organizer
Niquenya Collins is President and CEO of Building Bridges Consulting, a management consulting and executive coaching firm specializing in connecting small business owners and aspiring entrepreneurs in Chicago to the knowledge and resources necessary to succeed in the global marketplace. 
Our mission is to transform dreamers into successful entrepreneurs.  
We achieve this by acting as a catalyst for training, development, resources, and referrals aimed at lowering the learning curve for start-ups, nonprofits, and small businesses in the growth phase of their operations.
Services include:
Management Consulting
Executive Coaching
Workforce Development
Corporate Training
Alternative Financing
Income Tax Preparation
Legal Services
Business Travel
Resources & Referrals
For more information about Building Bridges Consulting or to schedule a FREE consultation available to all first time clients, visit www.buildingbridgeschicago.org
We truly are building bridges between your dreams and ultimate reality!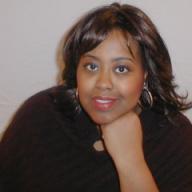 Niquenya Collins, President & CEO