#BBBC19 Business Beyond the Battlefield
Description
Where Awareness and Access Collide to Inspire Action
Because you served...and continue to serve.
The Business Beyond the Battlefield Conference provides collaborative, hands-on, interactive learning and networking opportunities to increase awareness of and facilitate access to entrepreneurial development resources that inspire action and adds economic value through the military connected community.​
Fireside Chats. Keynotes and Best Practice Panel Discussions. Interactive Workshops. Procurement Fair with Buyer/Contractor Match Making. Franchise Expo and Veterans Franchise Give-Away. SMALL BUSINESS EXPO. Resource Fair with Access to Capital and Mentoring. Texas Sized NFL Watch Party. Pitch Competition. Face to Face Networking and Engaging Collaborations. Great Food. Unlimited Learning...and Fun.
REGISTER FOR THE VIP EXPERIENCE
VIPs receive LUXURY HOTEL ACCOMMODATIONS with concierge reservation services, Exclusive Mentor Round Table Luncheon and FULL VIP CONFERENCE ACCESS to all general conference sessions NOV 6th-9th, including workshops, exhibits, networking events and meals. In addition, VIPs receive special VIP resources and access to exclusive VIP pre-conference and post-conference activities and events. Plus VIPs get to EXHIBIT and SELL PRODUCTS to generate immediate revenue on SATURDAY, NOV 9th 12:00 PM - 6:00 PM at the SMALL BUSINESS EXPO reaching patriotic consumers visiting Globe Life Park and AT&T Stadium for Veterans Day activities in the TexasLive! Entertainment District ($25 SBE VIP Add-On fee).
What is included with your VIP Experience:
Includes All conference materials, all meals and luxury hotel accommodations

Full access to all conference activities and exclusive access to VIP resources

Objective business assessment and diagnostic tool to assess your stage of development ($240 value)
Legal business check up to identify any legal potholes in your business ($420 value)
Your personal business profile to discover your entrepreneurial strengths and opportunities ($49 value)
John Maxwell Growth Mini-course ($99 value)
AT&T Stadium VIP Tour and private luncheon with keynote speaker ($129 value)
VIP SWAG
Exclusive VIP breakout sessions
Opportunity to generate immediate income selling your products at the Small Business Expo ($ Priceless)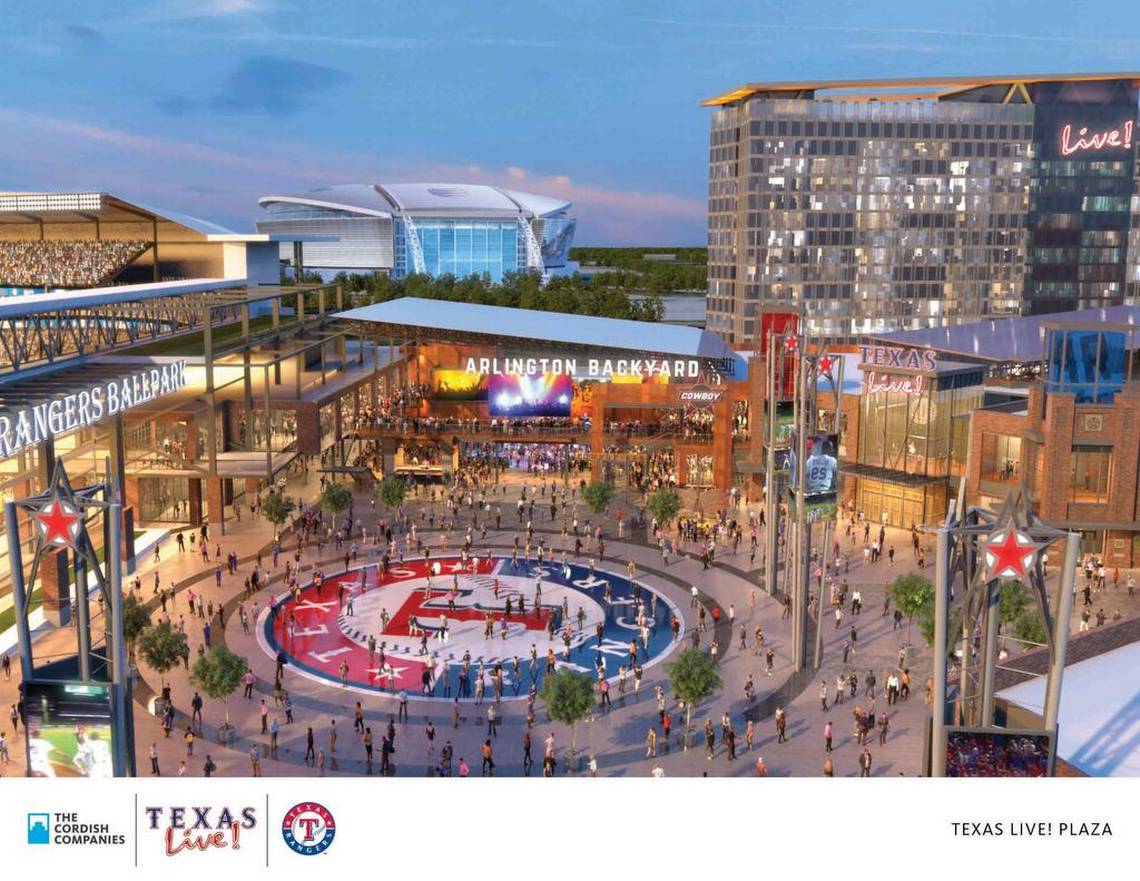 Business Beyond the Battlefield participants are like global ambassadors for remarkable entrepreneurship training. They are people who care about the military-connected community and want to bring valuable, proven principles and entrepreneur resources to growing small businesses. Quite simply, Business Beyond the Battlefield provides a platform for attendees, partners, exhibitors and presenters:​
To generate immediate revenue

To develop impactful relationships with new and established military-connected entrepreneurs who are shaping the global enterprise system across an array of industries​​
To empower those who have served and continue to serve and protect the free enterprise system on the front lines of innovation and economic battle grounds​​
To expose your brand through the significant amount of earned media generated by Business Beyond the Battlefield​​
Customize your business development experience with four training tracks:
Basic Training Track – Entrepreneur Boot Camp for nascent/novice entrepreneurs seeking to start a veteran owned small business (VOSB) facilitated by the U.S. Small Business Administration resource partners
Strategic Reconnaissance Track – Selected subject matter sessions for existing businesses seeking to grow facilitated by experienced subject matter experts
Contract Deployment Track – Government and Corporate contract training and bid matching opportunities for VOSBs facilitated by NVSBC and NaVOBA
Special Operations Track – CEO strategy sessions for seasoned and mature businesses with current revenues exceeding $1 million delivered by executives from sponsoring organizations
Don't forget to book your room at Live! by Loews Arlington
Your battlefield may have been in a distant or foreign land defending the America way of life. Now, participating in the American dream of business ownership by starting and growing a business may feel just as distant and foreign. Be inspired.

YOU CAN DO IT!
Education cost, but it pays for itself. There are resources and information that can empower you to have an amazing transformation. Simplify the journey and achieve your entrepreneurial endeavors at BBBC.

What is BBBC?

The National Veterans Small Business Week Business Beyond the Battlefield Conference (BBBC) gets you face-to-face with the hottest Businesses and Franchise opportunities "powered by veterans and military connected spouses" and the resources that enable businesses to thrive.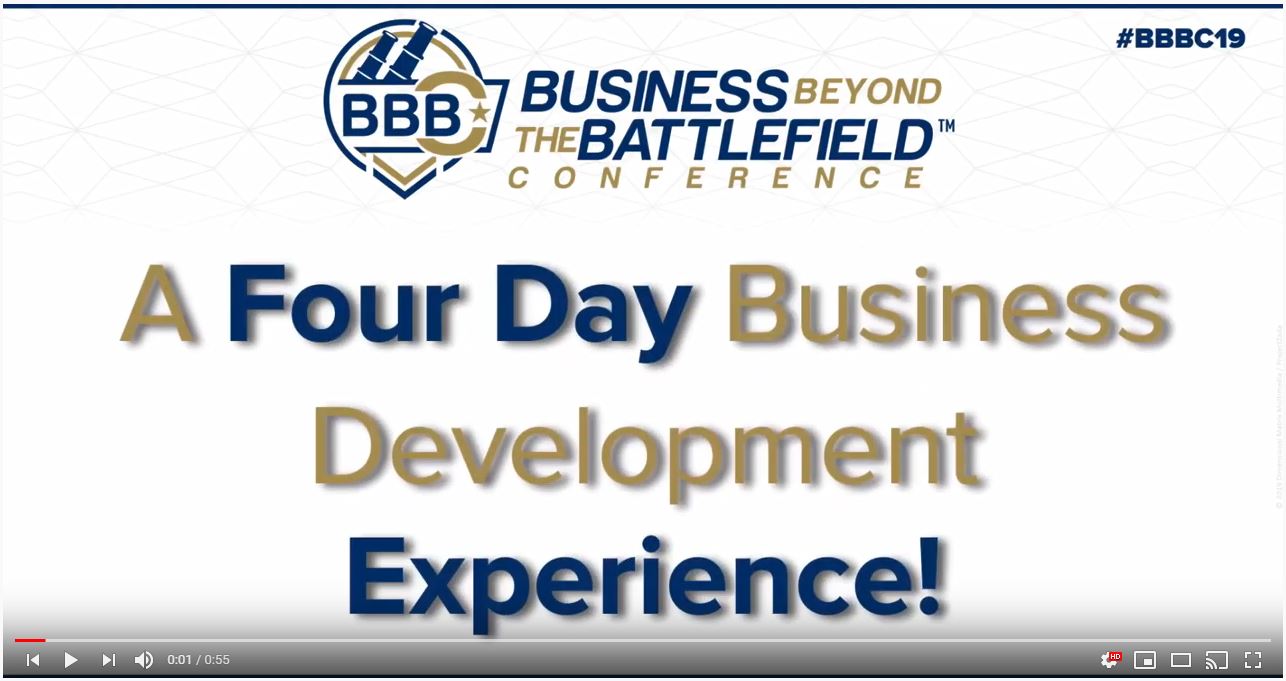 A Full 4-Day Experience
#BBBC19 will be held at the all-new Live! By Loews Arlington luxury hotel in America's Dream City November 6-9, 2019. This year we are offering 4 education tracks to make the most of your time, allow you to customize your conference experience and maximize your return on investment. Your experience begins with a series of workshops by government and corporate buyers seeking to do business with small businesses and the Enterprise of the Year Award ceremony. Day two will be a full day of one-on-one matchmaking with government and corporate buyers, giving you an opportunity to meet privately and sell your business and a dynamic schedule of keynotes, breakout sessions, and interactive experiences, including a franchise giveaway and a Texas style networking party with a Texas sized NFL watch party on a 100 foot video wall. Day three is your opportunity to Generate Immediate Revenue at the Small Business Expo surrounded by a display of Harley Davidson motorcyles and patriotic consumers visiting Globe Life Park and AT&T Stadium for Veterans Day activities in the TexasLive! entertainment district.
Sell your products and generate immediate revenue at the SMALL BUSINESS EXPO

Access relevant resources that provide guided information on finances and mentorships, including the best programming and services for your business type and model.

Learn how to identify relevant and valuable programs and services, and how to determine which programs are best for your professional development needs and learning style.

Understand how to manage expectations of the mentoring relationships by learning how to gather relevant and useful information from mentors, and how to ask direct and applicable questions.

Learn how to talk about your business in a clear and concise manner.

Learn how to maximize your skills by identifying your business profile and applying your strengths to your business.
Collaborate with other veteran and military spouse entrepreneurs, programs and service providers that are best for your specific business needs.

Discover relevant resources on business finances through workshops on how to be money-smart or better manage your personal and business finances.

Interact with veteran friendly franchise executives with decades of experience, and choose from multiple concepts in dozens of industries that align with your unique business profile.

Increase your understanding of franchise law, and learn about franchise financing and how to grow absentee businesses.

Communicate and share through multiple tools, networking interactions and feedback surveys regarding best practices and veteran entrepreneurs' needs and successes.

Tap into the growing community of resources that are helpful to military connected entrepreneurs through our private online community which uses artificial intelligence and machine learning to match entrepreneurs with opportunities, locally and online that will help you start or grow your business based upon those resources that veteran entrepreneurs report are most helpful.

Meet and interact with capital partners to access the funding you need to grow, improve and prosper.

Meet face to face with diversity and procurement professionals representing open opportunities to expand your business through both corporate and government contracting.
​
How Does BBBC Work?
FRANCHISE EXPO | RESOURCE FAIR | SMALL BUSINESS EXPO
Business Beyond the Battlefield is an ecosystem of doers, made up of many communities who challenge, support, and drive you to think bigger, and that matches you with opportunities, locally and online. You will be exposed to a robust team of nationally acclaimed speakers, expert instructors, military friendly business resource providers, and successful veteran women and military spouse entrepreneurs, all prepared to help you explore the lifestyle of an entrepreneur, pathways to small business ownership, and the community of support available to you.As part of BBBC, the Franchise Expo and Resource Fair and SMALL BUSINESS EXPO are the premier annual events focused on increasing awareness of and facilitating access to entrepreneur education, training and inspirational resources. Link your product or service to government and corporate buyers at the match making event. Attend the franchise expo and find the opportunity that aligns with your personal and business goals. Visit the resource fair and find the missing pieces to complete your strategic initiatives. Bring your consumer products and Generate Immediate Revenue at the SMALL BUSINESS EXPO. Don't miss this opportunity to grow, improve and prosper.
Why Attend BBBC?

POWERFUL SEMINARS AND CONNECTIONS
BBBC allows you to tap into powerful hands-on seminars from industry professionals and current business owners who will empower you with the information you need to know in order to successfully start or grow your own successful business. Connect your brand to a patriotic community of entrepreneurs and resource partners that fuel the American dream of business ownership. Build your knowledge, your network and your bottom line, and have fun doing it! BRING YOUR PRODUCTS and generate immediate revenue at the SMALL BUSINESS EXPO.
Who Should Attend BBBC?

POWERED BY THE MILITARY COMMUNITY FOR THE MILITARY COMMUNITY
Men and women veterans, active duty service men and women, and military spouses/life-partners who own a small business (or who are exploring the opportunity of small business ownership as a career path). Meet, collaborate, and build profitable business relationships during this dynamic week of seminars, networking, fun and growth opportunities. Choose the VIP Experience and bring your products to generate immediate revenue at the SMALL BUSINESS EXPO. BBBC is open to new and existing businesses from the military connected community, including transitioning veterans, disabled veterans, National Guard, active duty and reserve component military members, and entrepreneurial spouses.

Discover opportunities. Learn from the experts. Be inspired!
Visit www.BBBC19.com for additional details and sponsorship opportunities.