Description
Social Media for Businesses
July 18, 2017
9:30 am - 11:00 am
BBB, 844 South 4th St., Louisville, KY 40203
Presented by: Alex Porter, CJ Media
Register now and learn how to use social media to connect with your potential and existing customers, best practices for social media content and scheduling, tips on defining and implementing social media strategy on multiple platforms, common mistakes and how to avoid them, social media advertising and ROI, and more! Tickets are only $35 per person ($25 for BBB Accredited Businesses!).
Who is Alex Porter?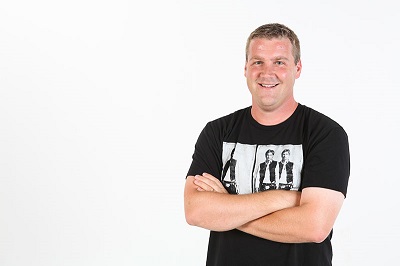 Alex is a Senior Client Strategy Manager with CJ Media in Louisville.
Alex has spent the past decade helping local businesses large and small gain a better understanding of their target consumers by utilizing top industry research to understand the unique lifestyle and media traits of their target audience across both traditional and digital media. He has experience with numerous marketing research tools including TV viewership data, consumer segmentation and local market insights. Before joining Courier-Journal Media, Alex worked in client strategy for Time Warner Cable Media in the Louisville, Ky., and Cincinnati, Ohio, markets.
When he isn't busy researching audiences, he enjoys spending time with his wife Kayla and sons Graham and Philip. His favorite sports team is the Louisville Cardinals. When it comes to pop culture, he is an avid Star Wars fan and is slightly obsessed with the Indianapolis 500.
You can find and connect with Alex (@Alexporter82) on Twitter, Instagram, and Snapchat.

Contact Laura Calhoun at 502-588-0037 or lcalhoun@louisville.bbb.org with any questions.