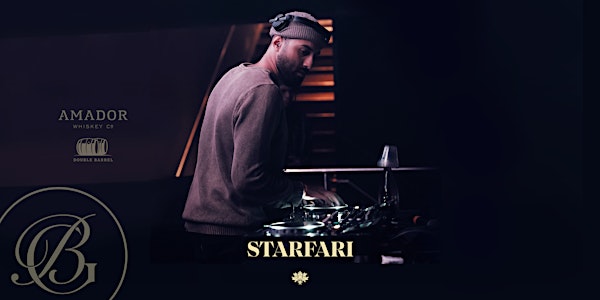 BB: San Francisco Holiday Party at Beacon Grand ft. STARFARI
Join Balanced Breakfast in SF for our FREE evening mixer with live music.
When and where
Location
Beacon Grand, a Union Square Hotel (formerly Sir Francis Drake) 450 Powell Street San Francisco, CA 94102
About this event
Join us for music and Amador at the Beacon Grand, a Union Square Hotel (formerly known as Sir Francis Drake). San Francisco based DJ known as STARFARI will be playing a unique blend of beats at Beacon Lounge.
STARFARI
450 Powell Street, San Francisco, CA
Beacon Grand is creating a social circle at Union Square. We welcome guests into San Francisco's diverse possibilities. From the hotel's own scene—music and drinks in the Beacon Lounge, rare whiskeys in The Library, to insider knowledge that makes the whole city our guest's world. Guests can enjoy fresh sounds paired with expertly crafted cocktails. We are creating a nostalgic setting punctuated by tinkling Powell Street cable car bells and live music.
About Amador
At Amador Whiskey Company, we're passionate about making limited-production, luxury whiskey. Our first creation was Amador Whiskey 10-Barrel, a California straight hop-flavored whiskey crafted with a craft California IPA beer and finished in Napa Cellars Chardonnay barrels. Our second offering, Amador Whiskey Co. Double Barrel, marries the best of Kentucky whiskey with different wine barrel finishes. We hope you enjoy these exceptional whiskies as much as we enjoyed creating them. amadorwhiskeyco.com
About STARFARI
For two decades, Ali Jafari has been on his musical journey which has settled on a unique blend of popping disco beats infused with psychedelic exurban and international samples. In that time STARFARI has performed with the likes of Poolside, Tycho, Kaskade, Boys Noize, Polo & Pan, A-Trak, Madeon, Foals, Bonobo, Moon Boots, Tom Misch, and many more of his inspirations. linktr.ee/starfari
____
Balanced Breakfast is a multi-city meetup of musicians, industry professionals, and enthusiasts that was founded in San Francisco in 2013. In addition to our music industry meetups, we also connect people through concerts, festivals, summits, and offer a variety of digital marketing services. For more information please visit: blncdbrkfst.com
____
If you have questions or are interested in sponsoring our events you can contact us at: info@blncdbrkfst.com